Where to Buy Model Cars Magazine
We now have a list of hobby shops that carry MCM on the web site. If your local hobby shop doesn't carry it, ask them to contact us. We're still working on other distribution channels to get into news stands. But, it's not set up yet. You can find our dealers here.
Issue #207 is on the way
Great news, friends of MCM! Issue #207 is in the mail!
Update: they are arriving in people's mailboxes.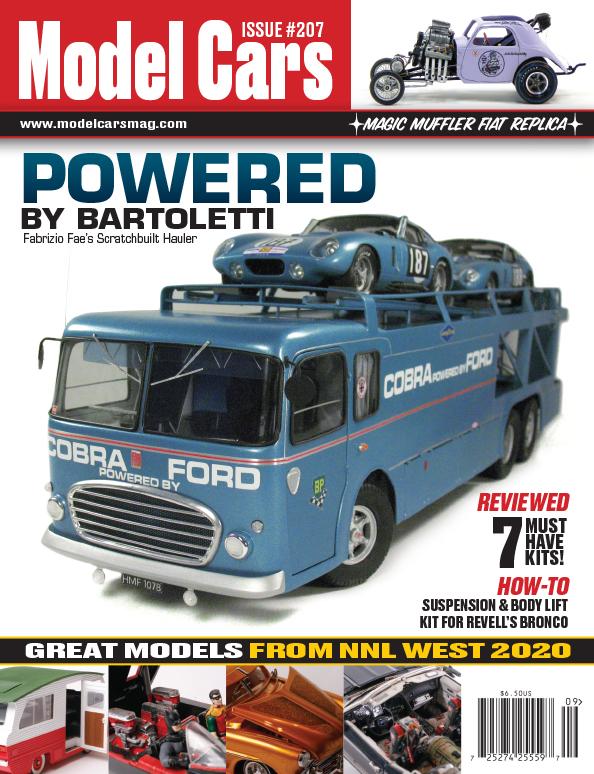 Digital Version/Copy of Model Cars Magazine
We have digital copies of the magazine now available on Magzter.com Magzter.com Model Cars Magazine Link
We are working on getting more of the back issues of Model Cars available on the Magzter site. It will take a while, but it will get done. We have a lot of requests for digital copies, and we are doing are best to get caught up.
Some recent new kit reviews: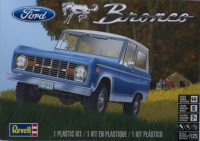 Revell's 1966-1977 Bronco
Well, this is one you could have knocked me over with a feather. A few weeks ago, my friend Gil sent me a screenshot of Revell's new releases for 2016, and lo-and-behold, there in full color was a 1966-1977 Ford Bronco. So what's the big deal?...Read More »
---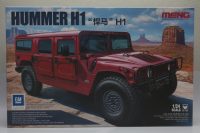 MENG Hummer H1 Quick Look
Here's a quick look at the new 1/24 scale MENG Hummer H1 kit.
Read More »
---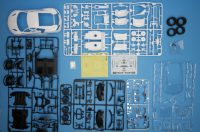 Tamiya Acura NSX
We got the new Tamiya Acura NSX kit today, and man-oh-man, what a great looking model! Once again Tamiya has done a superb job on this new 1/24 scale plastic model kit. From the crisp and clean body, to all the parts, window masks, decals, everything...Read More »
---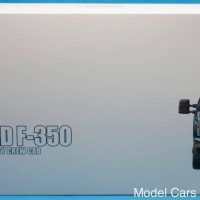 MENG Ford F350 Super Duty Crew Cab
We got a sneak peek at the new 1/24 scale MENG Ford F350 Super Duty Crew Cab kit. It is a beast! The box itself weighs over 2.2lbs, and it's a big and thick box too boot! The kit is fantastic. We...Read More »
---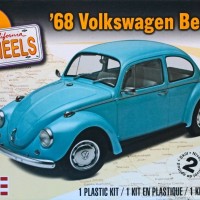 Revell '68 Volkswagen Beetle
1/24 Scale
Revell has released their latest VW kit, a "1968" VW Beetle. There are quotes around the year, 1968, for a reason. It's hard to tell exactly what year it is. For one thing, it's not a stock US '68 Bug. It may be stock...Read More »
---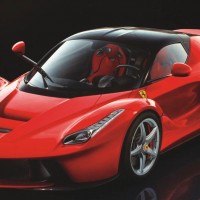 Tamiya's New LaFerrari 1/24 Kit 
Tamiya sent their new, and gorgeous, 1/24 scale kit of Ferrari's newest supercar, the LaFerrari. This kit is incredible. It is on par with their earlier Enzo kit, but with a more beautiful body and shape. There is also available separately a photoetched detail...Read More »
---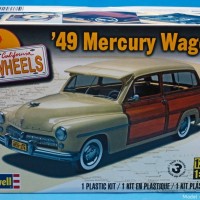 Revell '49 Mercury Wagon
Revell's new '49 Mercury Wagon was just released, and it's a great one! Check out these photos for a quick look.