Where to Buy Model Cars Magazine
We now have a list of hobby shops that carry MCM on the web site. If your local hobby shop doesn't carry it, ask them to contact us. We're still working on other distribution channels to get into news stands. But, it's not set up yet. You can find our dealers here.
Issue #208 is on the way
Great news, friends of MCM! Issue #208 is in the mail!
Update: they are arriving in people's mailboxes.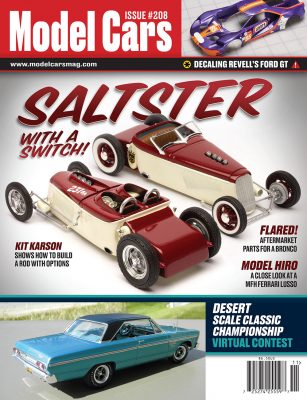 Digital Version/Copy of Model Cars Magazine
We have digital copies of the magazine now available on Magzter.com Magzter.com Model Cars Magazine Link
We are working on getting more of the back issues of Model Cars available on the Magzter site. It will take a while, but it will get done.