Renew Your Subscription to Model Cars Magazine:
You can renew your subscription to Model Cars Magazine by using the PayPal ordering link below.
You can also print this renewal card and mail it in with your payment (US/Domestic Subscriptions) to:

Model Cars Magazine
P.O. Box 161179
Honolulu, HI 96816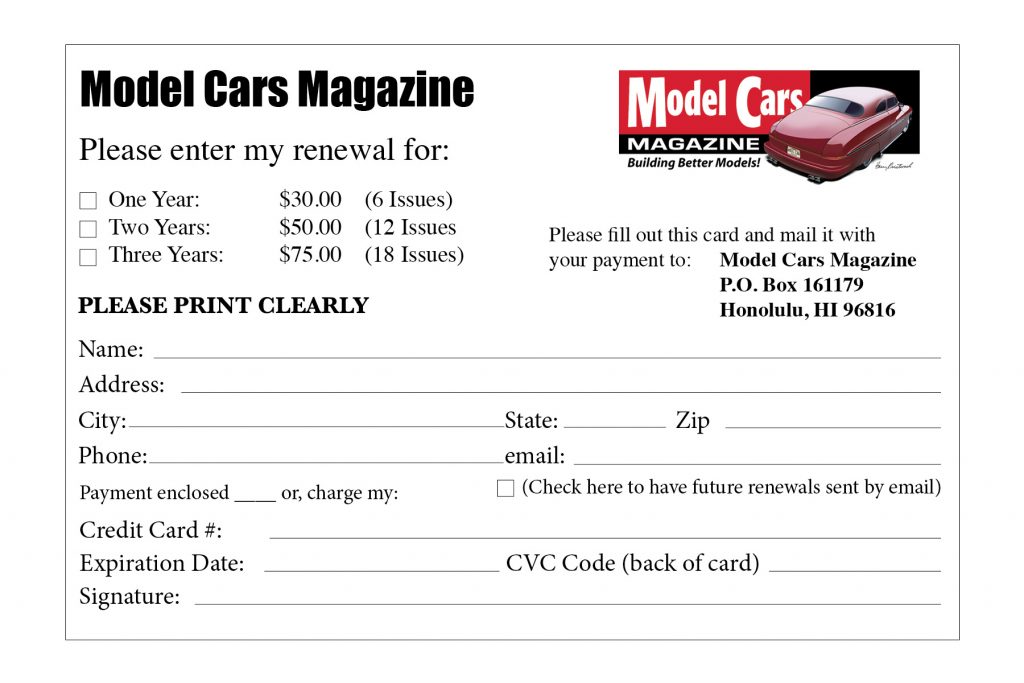 For Foreign Subscriptions/Renewals, please use the online ordering option.