MENG Ford F350 Super Duty Crew Cab
We got a sneak peek at the new 1/24 scale MENG Ford F350 Super Duty Crew Cab kit. It is a beast! The box itself weighs over 2.2lbs, and it's a big and thick box too boot! The kit is fantastic. We would have to say it's on par with anything that that is made today: from Tamiya, Fujimi, Revell, AMT, this MENG kit is well done, no flash, and it just looks right. Check out all the pics to see what the fuss is all about. We will be doing a full build of this one soon.
Here's a quick shot of the 6.4L Turbo Diesel Power Stroke V8 motor, and Six-Speed SelectShift Automatic transmission and transfer case.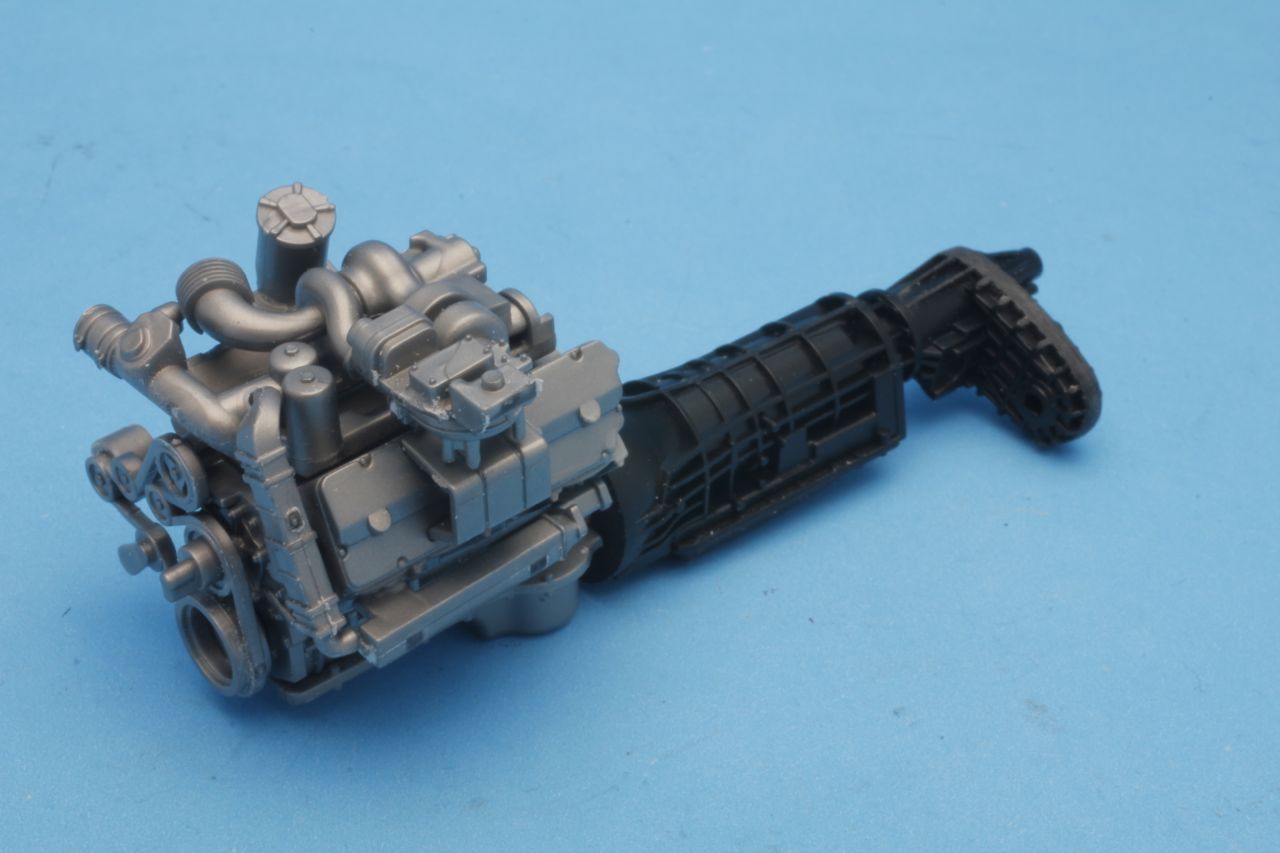 Playing around with a die cast dually bed: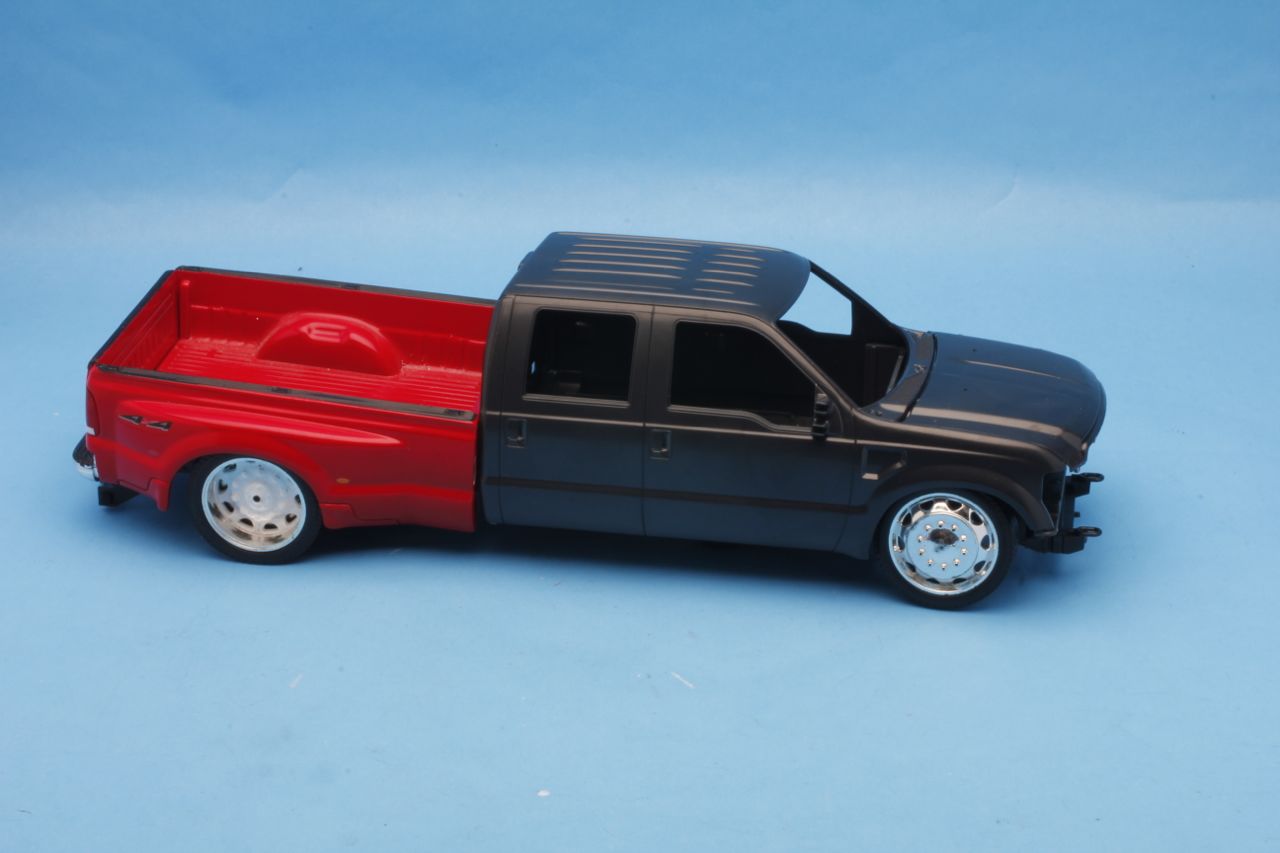 Here are some detail shots of a real 2010 Ford F350 SuperDuty from Gilbert Rodrigues:
Some updates on the build in progress. Laid down a base red color coat, in preparation for the metallic red nail polish finish that will be sprayed on later. Swapped out the Yokohama Mud Digger tires for some from an Aoshima kit, and they look fantastic!!!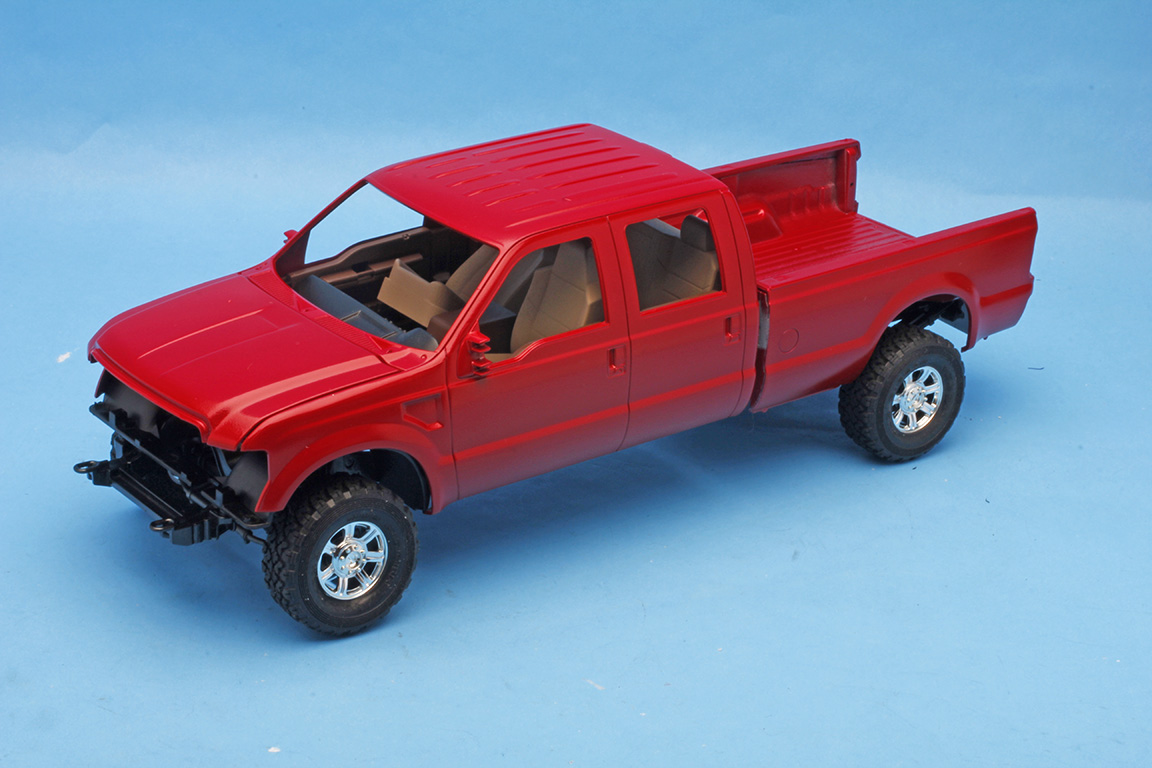 Some painted pics:
Update: April 14, 2014.
Well, it's pau (finished).
It was a fun build, and I did not follow the instructions to the letter, I painted some things that I wanted, and didn't paint areas that others have said I should have. Oh well! It was a great kit to build, and will be buying more soon.