When I saw the Monogram F250 Super Duty kit, I thought "Cool, I can build a model of my 1:1 truck", like this:
When I got the kit I found it is an F250 extended cab, with a V8, automatic trans, 4x2, bucket seats, power windows, body side moldings, and the wrong mirrors. My truck is none of those. Other than that, they are just the same!
So I got the Lindberg Off Road 4x4, and the Monogram '80 Bronco kits. The Bronco has the right mirrors! Here's the kits: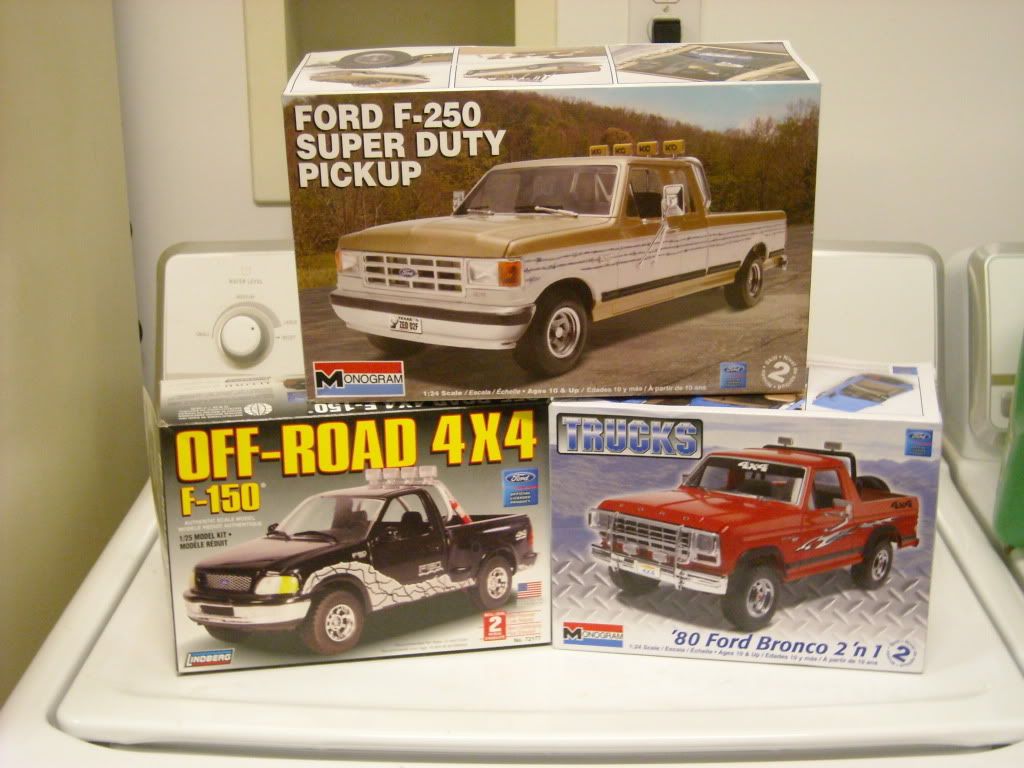 The first thing I did was sand the body side moldings off the cab, bed, and tailgate.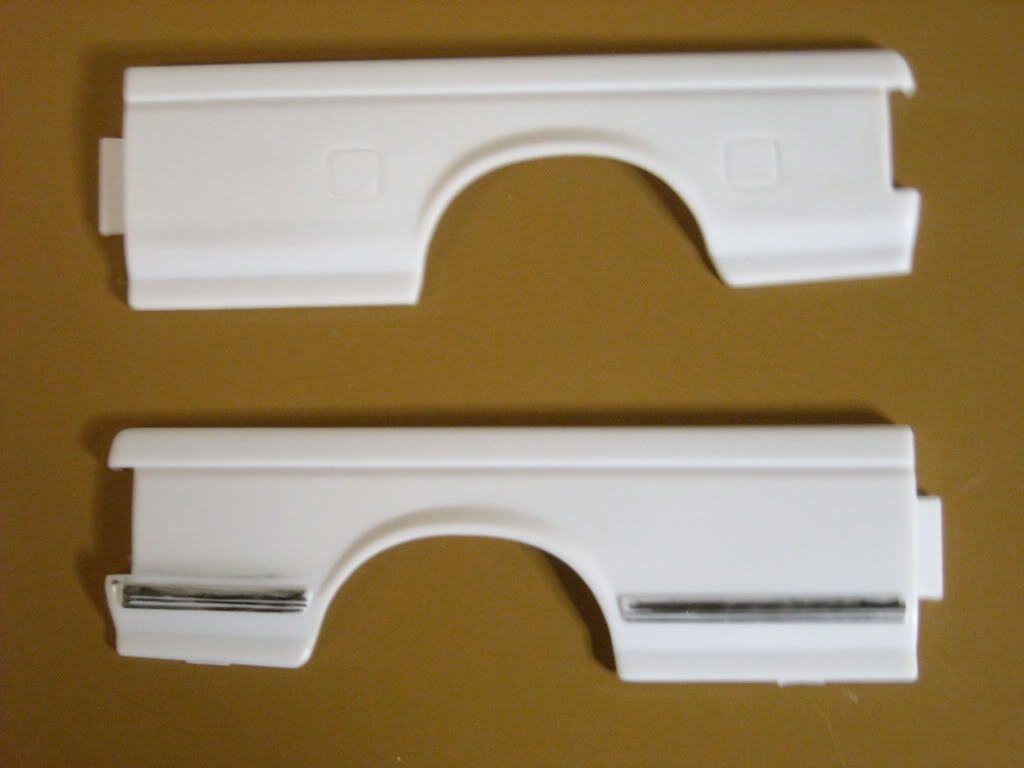 I looked at a lot of posts, and it seems like at least half the people who use the Super Duty kit cut down the cab. But I couldn't find anybody who said how they did it. So here's how I did it. It may not be the best way, but it's one way.
Turns out that 3/4" masking tape is just the right amount to remove, so I put a strip on each side, covering the back window. Then I connected them with a strip across the roof. Traced on both sides of the tape, and that gave me two parallel cut lines: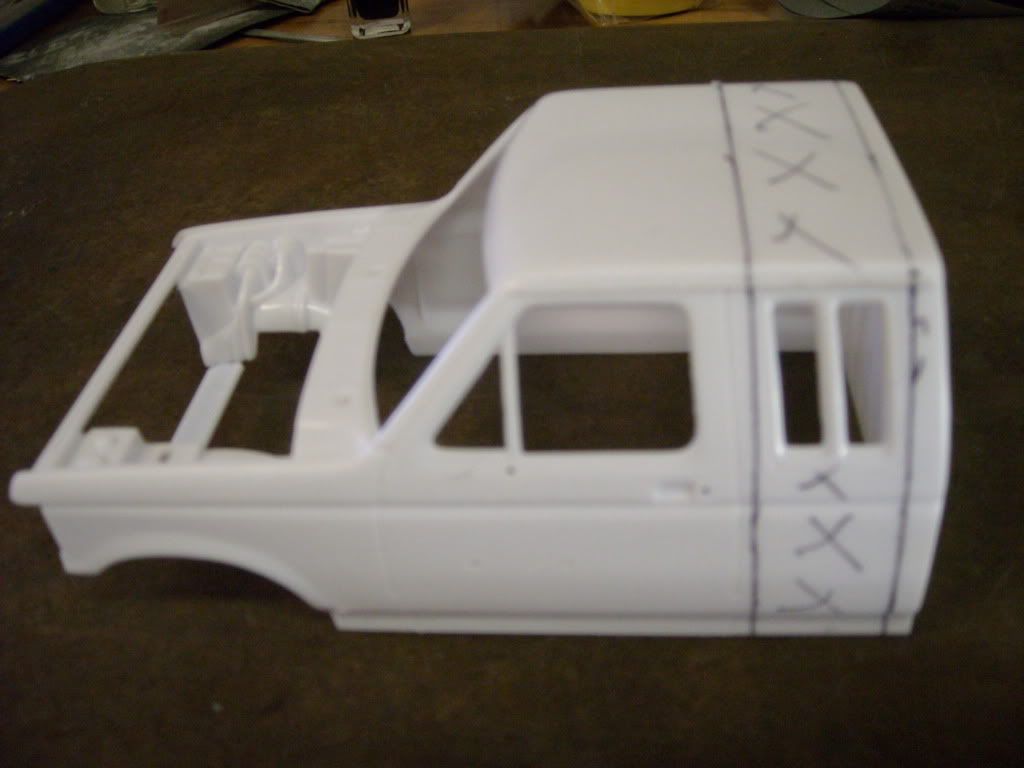 I cut inside the lines with my razor saw, flat sanded the two pieces, and taped them together:
Ran around the seam on the inside of the cab with liquid cement, Standard cab!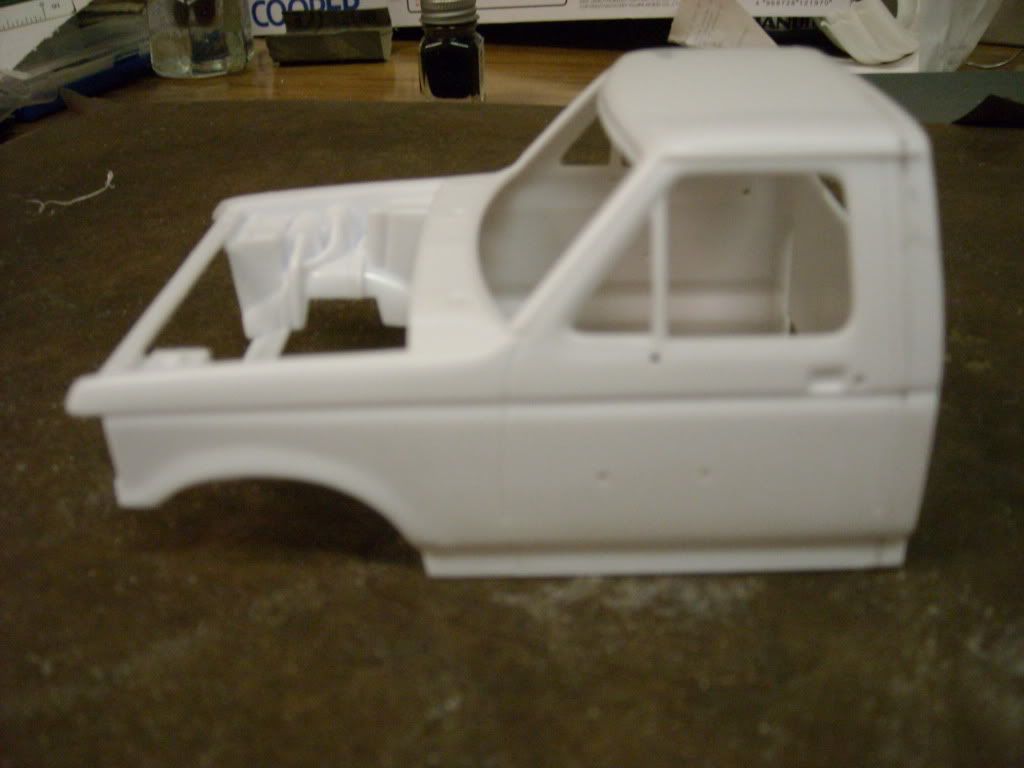 nuff for now, more later.