Anyone in particular inspire this build?

 

 

This is right up there with "Big Daddys" cool factor!  
THANKS CHARLES!!!
I haven't seen a photo of that trike in a long time.Here is one of my favorite features of the Candy Wagon Trike...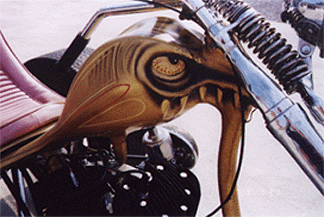 Yeah Ed Roth has always been BiG influence for me...