Got the 32's in the mail today for checking the 30 body,,,,,,,,,,,,,,,,,seems that the body is .40 thsds off on the rear cutouts,,,otherwise it is dead on..............

this is on the AMT fenders.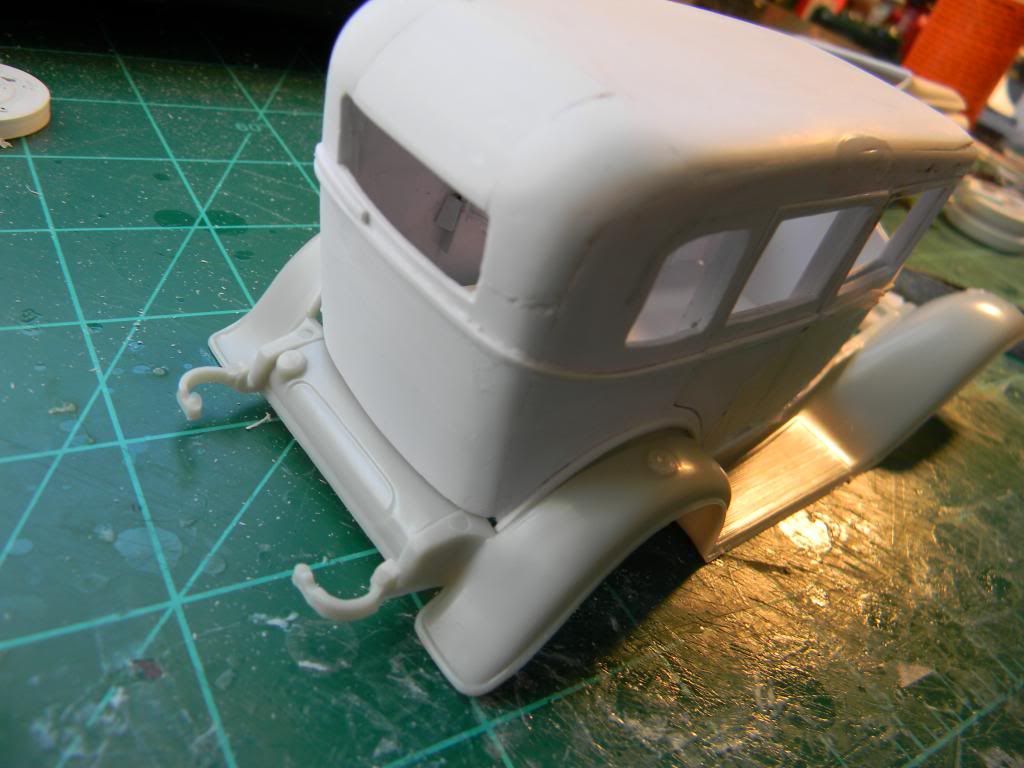 The Revel does not fit as good,,,,,but close...I will make a few modifications to make it fit the AMT perfect.....about 20 minutes worth of work. Then I will finish the trim on the body and procced ahead on it.