Wat if you just cut out the headlight covers, replace them with clear sheet and let the headlights shine thru them. It would keep the nose clean aerodynamically.
That was originally what I had thought about. I'm huge into endurance racing but the overall feel of this build didn't seem to go along with needing headlights without compromising aero. Blame NASCAR.
 
I have made decent progress. Thanks to a donation from a member, (Thanks again, tubbs!) I've got a Hemi in the engine bay again. I got lucky and the headers are the exact distance apart at the ends to match up to the Thunderbird side exhaust.

 
The lower air dam I was working on is coming together, just waiting on a little putty to dry before I finish it. I'm not sure how to finish off this piece, polished aluminum, flat aluminum, or give my home made carbon fiber decals a first try. I like polished aluminum, but I know the metalizers like bare plastic surface and I will need to prime this part due to a little putty. The carbon would be cool, but since I have not attempted any home made decals yet, there could potentially be more trial an error, making this build last longer.
Air Dam: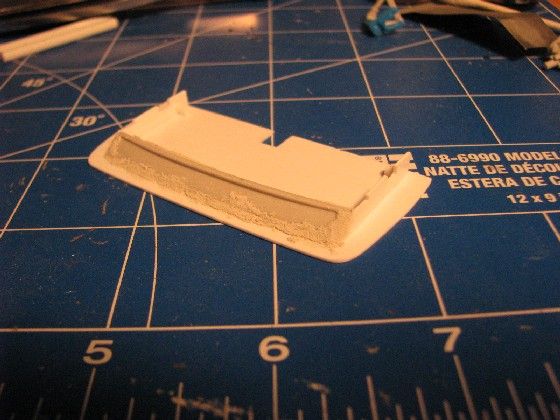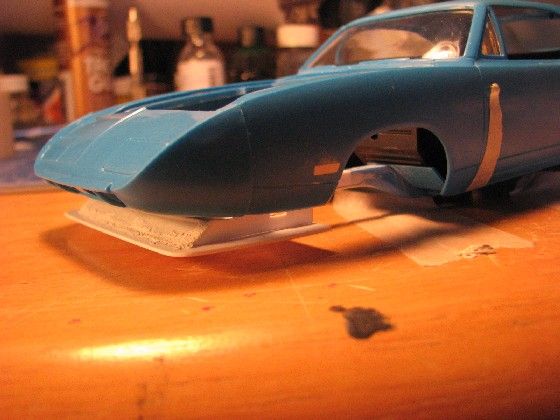 I'm going to go with a simplified front suspension, even though it will be plainly visible. The Bird needs to get done.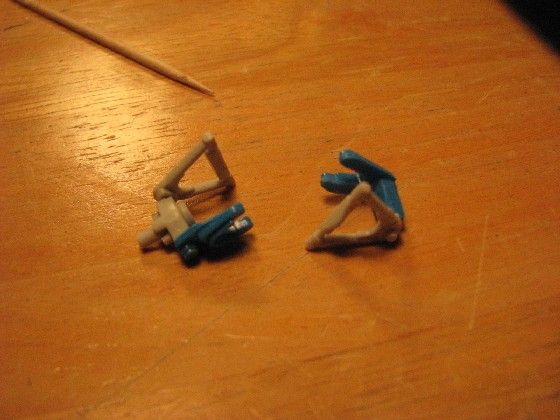 If the weather heats up soon I may try to start getting some paint on the body. The wing and rear bumper/valence are ready to go. These Revell-Monogram Superbirds have terribly brittle rear wings. Between this one and the stock version I am building along side I have broken a rear wing 4 times.
Rear valence: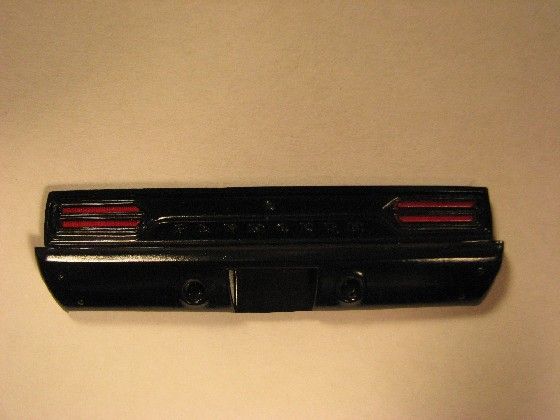 I will need to widen the rear axle as the Thunderbird unit is about 1/8" too narrow on either side.
 
With the rear seats sanded down the rear deck of the interior bucket it too thin and is always cracking the putty. I could build some supports to go underneath, but as of now I am unsure how far back n the process I want to go to fix the problem.
Once those steps are done I should be ready for final assembly.
 
Pics to follow, if I can get photobucket to cooperate. Anyone know why it doesn't seem to work on any Windows XP computer I own?