I have been wanting to build a lowrider for a while now, finally decided to make it happen and bought a '62 Impala SS Kit from Revell, its the California Wheels version. Body will be Candy Electric Blue from Zero Paints, spokes of wheels will be painted Clear Blue from Tamiya. But I don't know what color to do the interior, so suggestions please.
Since I just oredered my first airbrush and haven't ordered the paints yet, the progress will be slow.
Some pictures now.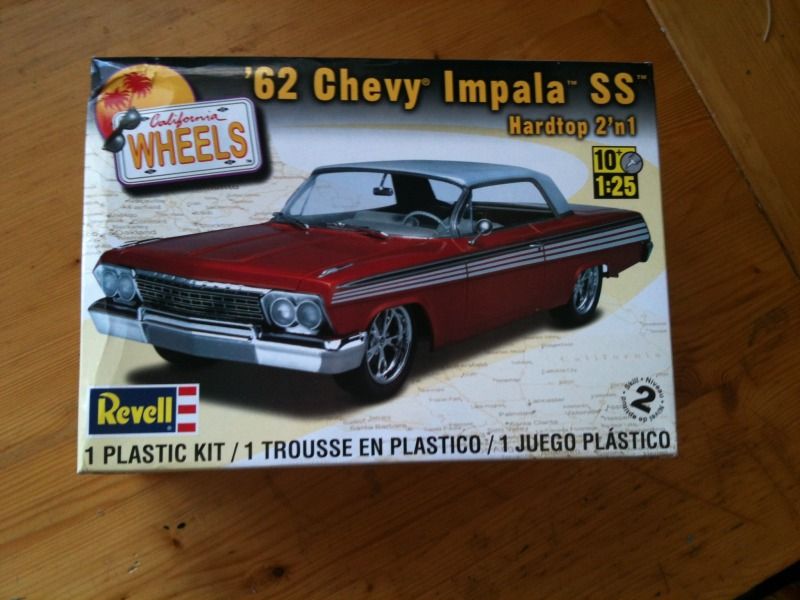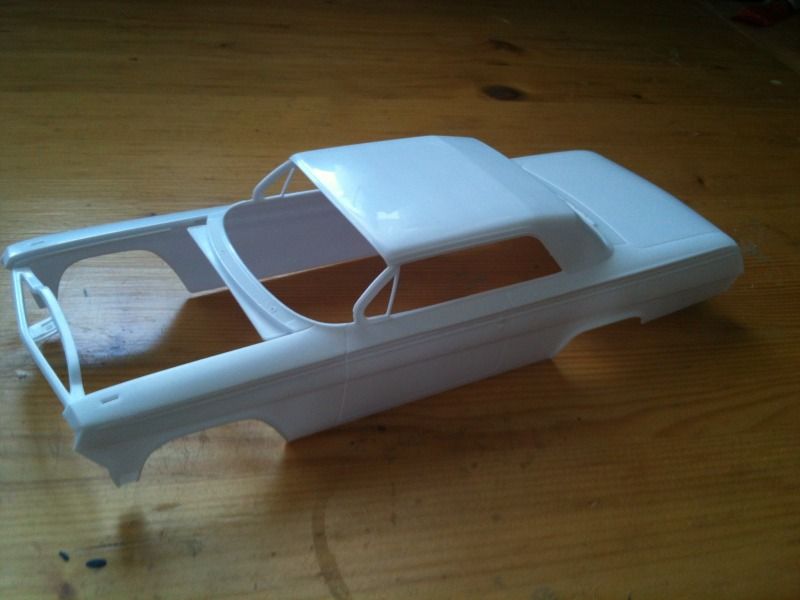 Got the body, undercarriage and some interior pieces primed today. Also black-washed front grille and glued the headlights.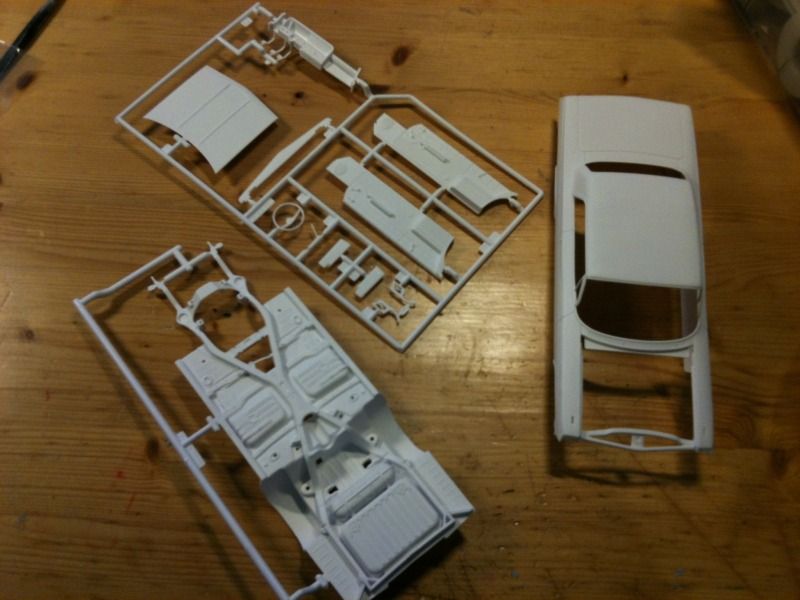 Above : All primed parts.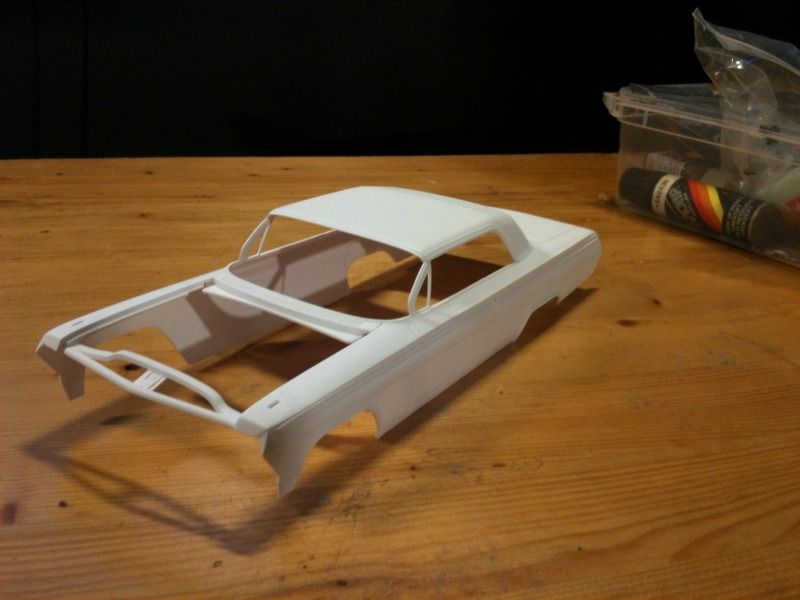 Above : Primed body.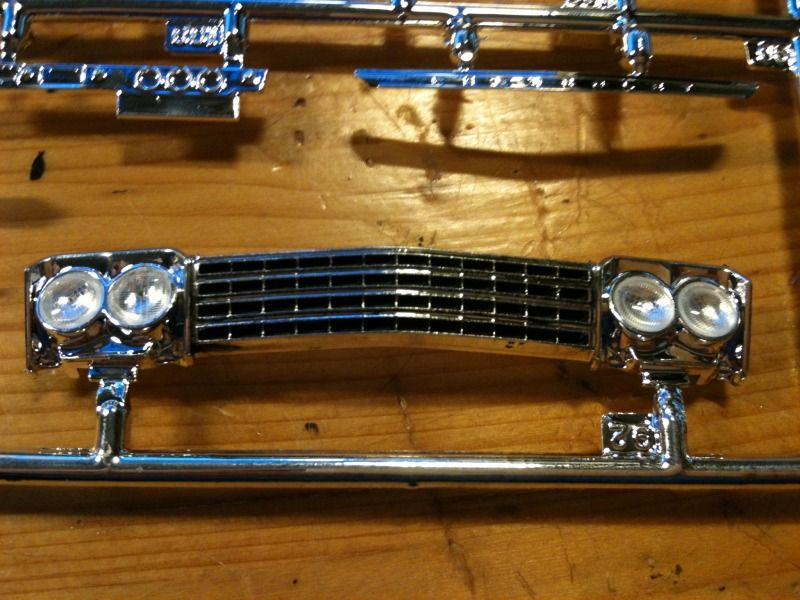 Above : Completed grille.
Thanks for watching and suggest some interior color combos.