Ok, so it's been a year since I've completed a model. I picked up the Lindberg Dodge L700 last Spring thinking it would be a quick build. Well, it probably would have if life hadn't interviened, and if i could have decided on how to paint the cab! Anyway, here it is.
I don't know if Transcon Lines ever used Dodge L700 tractors or not, but my Dodge is based loosly (very loosly) on a Kenworth Bullnose I found on Hank's Truck Pictures.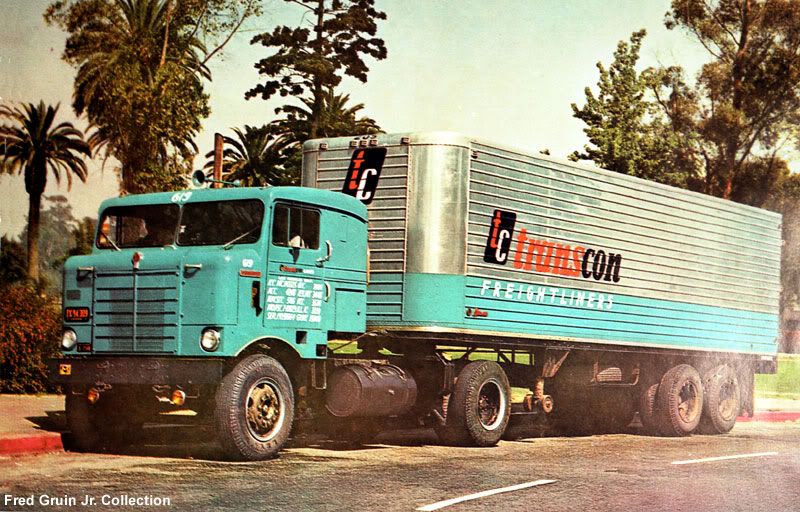 The build is box-stock, except for the Transcon door logos & the ICC info on the side of the cab. Which I got from Model Express. Incidently, those decals were in the IMC issue of the L700, so I guess it's still box-stock! It's not perfect, but I like it.
Enjoy!