I've been out of modelling for 5 years or so, making the house nice and being a daddy. Now the kids are older I can get back to it. So, first kit back in is an AMT 64 Impala. This is a beauty, metal axles that go through the block too!
Anyway, I needed a quick build to get me going again and this is it. First up, a drop of paint on the body. Raiding the rattle can collection yielded some Volkswagen orange and some wheel silver, so on they went.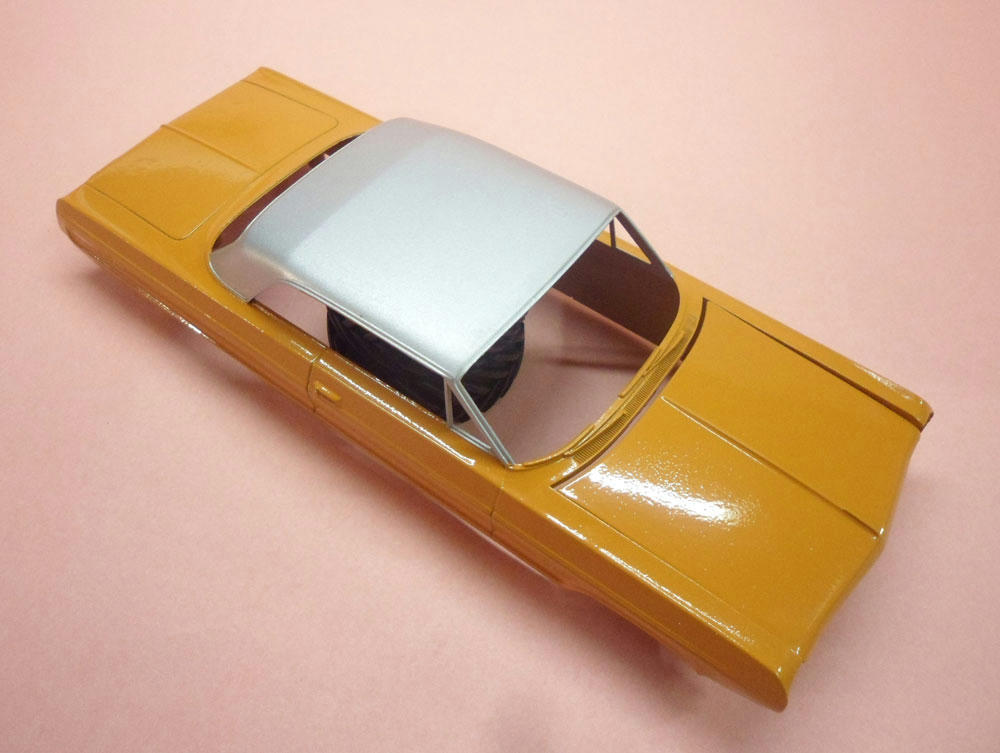 Lots of lovely orange peel. Nice. I gave it a quick going over with some 3600 grade paper. This is going to be a quick build to get me going, not a contest winner.
Then I wanted some detail on the roof. I deliberately used silver on the roof to give a good background for the next stage: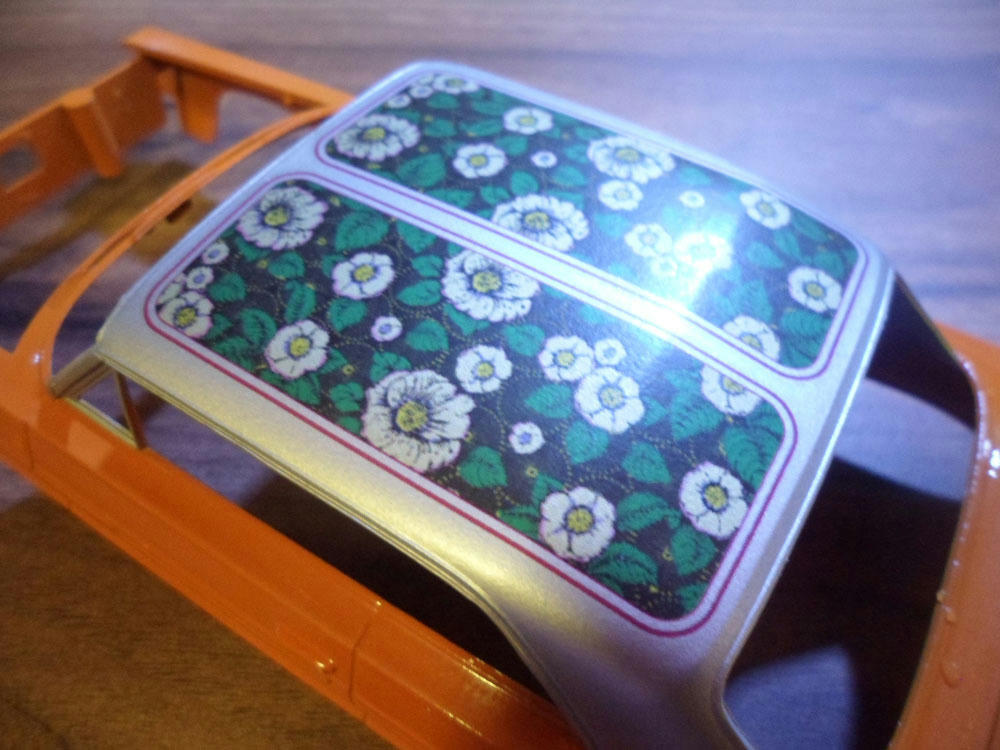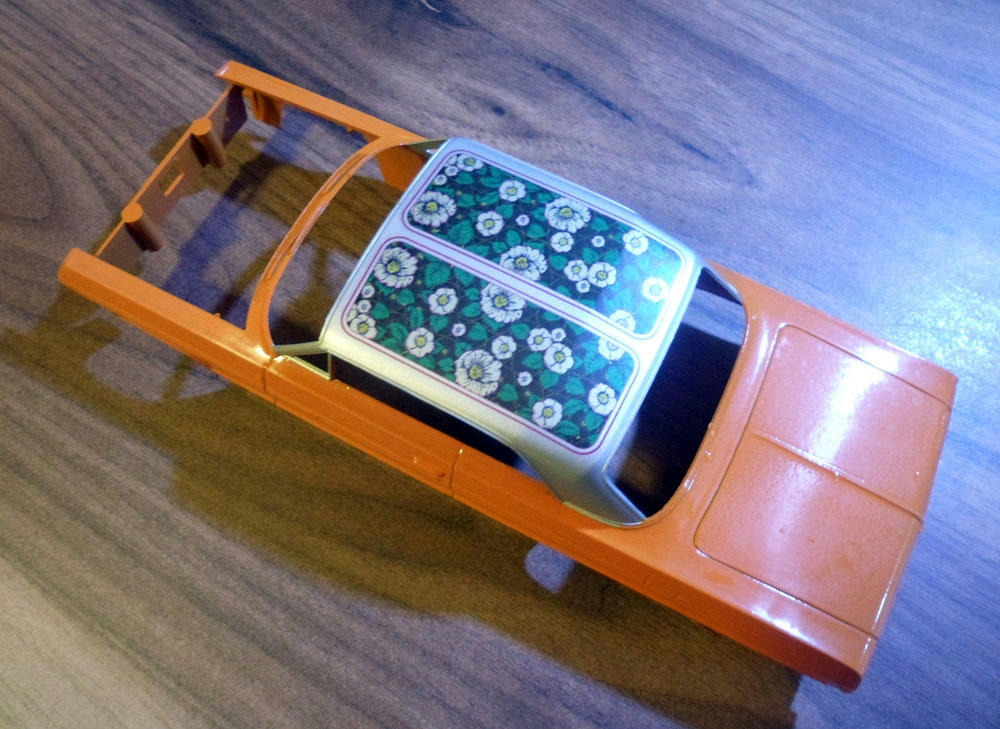 I'm happy with that. Now, I need some clear over all that before I move on to the bare metal foil.
Please, anyone, if the images are too big (1000px wide) can you tell me. I'm using a PC for the first time and it does strange things to what I see on screen. My familiar territory is Mac which doesn't do things I don't ask it to!