Here's one I built a year or two ago.
It's basically box-stock, with a PE harness, steering wheel and Dzus fasteners.. 
I decided to match the box-art and when I build the SoffSeal 57 Chevy version which I have waiting for me on the shelf, I'll add a lot more detail.
I hope you like it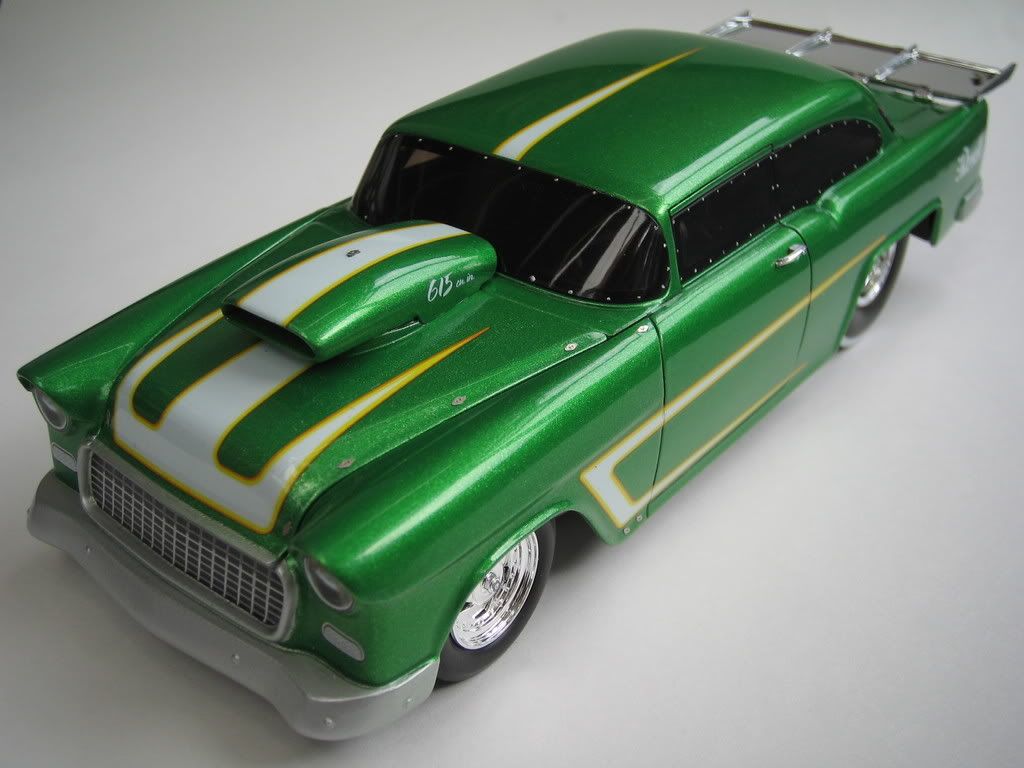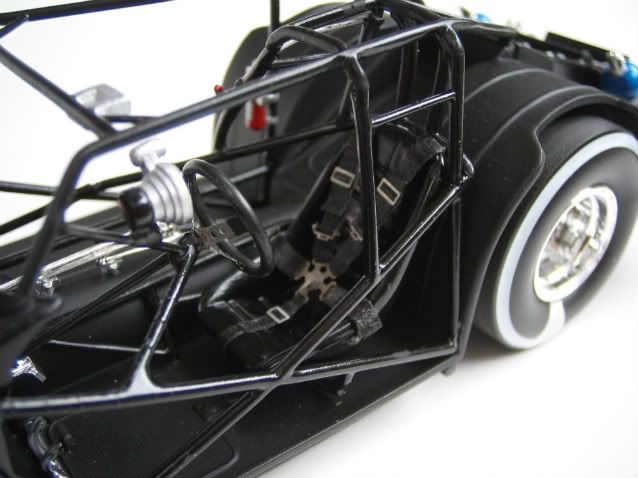 And an alu tube driveshaft..