It's 1966.  The Bat and The Boy are tearing up the mean streets of Gotham City but GCPD have nothing that can keep up with them.
Enter the Z16 based Interceptor.  Modified by Traffic Division's Special Circumstances Department from a batch of two doors they bought by mistake its got fat Goodyear speedway tyres on 5 spoke mags, uprated suspension and a low rise blower that fits nicely under the hood.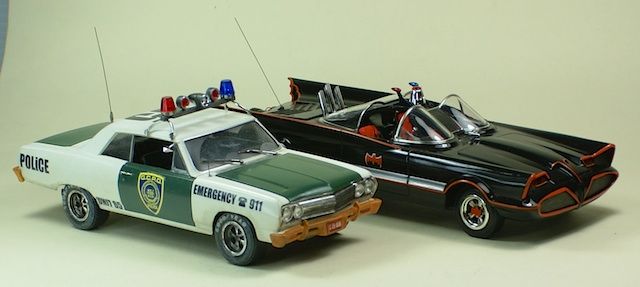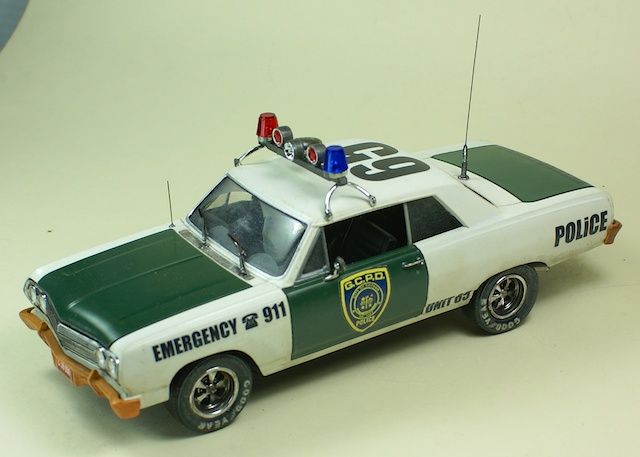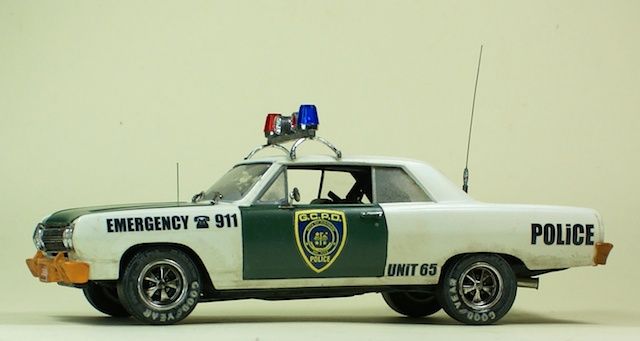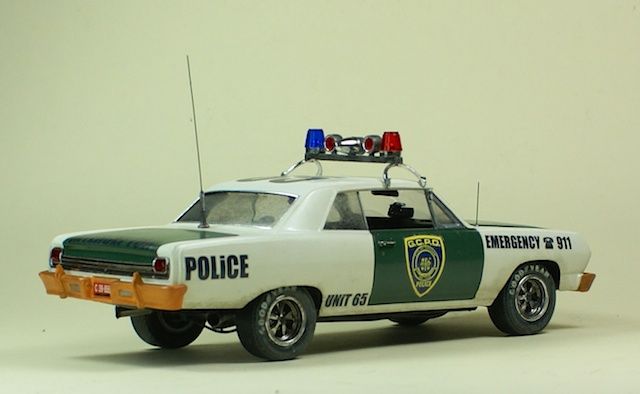 It's the Revell Z16 (California Wheels release if it matters) with all trim shaved and with wheels and tyres from my parts box (tyres possibly from the AMT '66 Ford Galaxie?), the Latham blower from the AMT '25 T double kit and the cop gear from the AMT '70 Ford.  The rear end is jacked up slightly for tyre clearance.  GCPD shields thanks to James and the rest of the decals homemade.