I'm new to this site but not to building.
Has anyone ever taken a Peterbilt 359 1/16 scale model and go crazy and chop it up?
Watch this.
I purchased the truck back in the late eighties and was always wanting to build something wild. It sat on the shelf for years and several moves later I still lugged it with me thinking I'm going to build this one day. Once I started chopping it up and doing a little research to find that this 1/16 scale Pete is going on ebay for around 500 bucks the kit is obsolete. To late!!!
Now several hundreds of dollars in plastic,putty and paint and anything else you can find to use as parts it is coming along not to badly.They don't make any aftermarket parts for 1/16 scale so you have to scratch build.
I read now that Revell has re-released the kit again. I would get one or two for sure and do it all over again.
It's taken me about a year and a bit to get to where I am now. Still have a few more things to build but heres how it all started.
First I extended the hood and sleeper to get the length of each that I wanted. I wanted the hood to be longer that the standard 379 X hood. Sleeper is 120 inch and will look like the newer style Unibilt 379
highrise sleepers once done.
Made some old style fenders.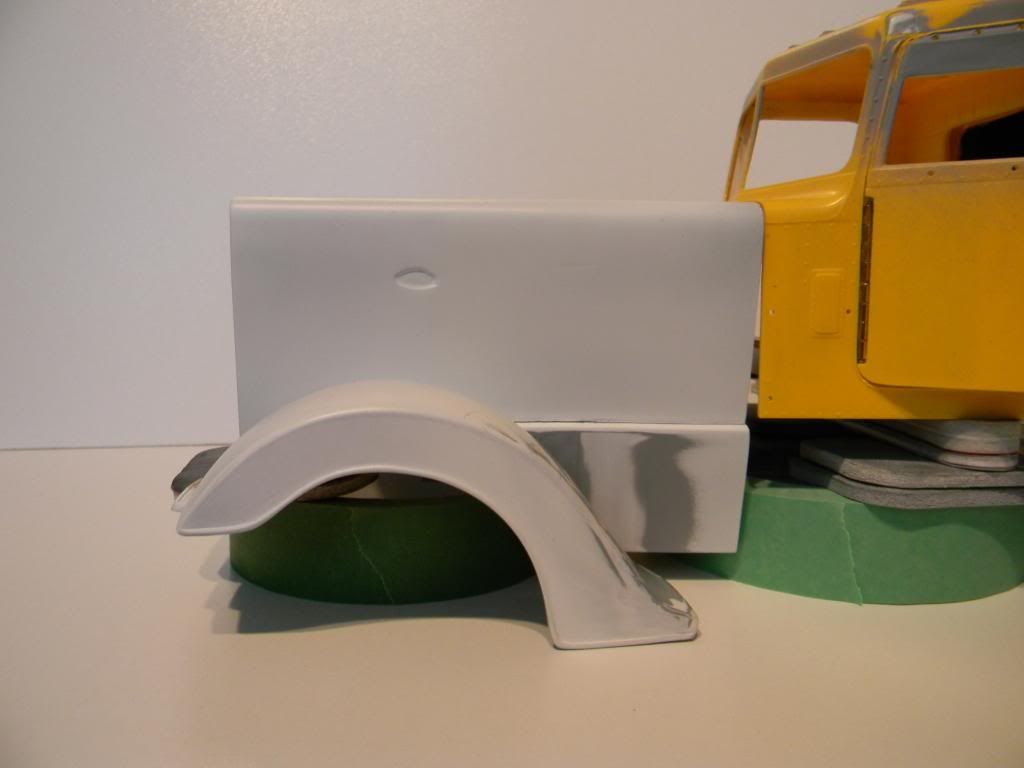 I cut the doors out as well.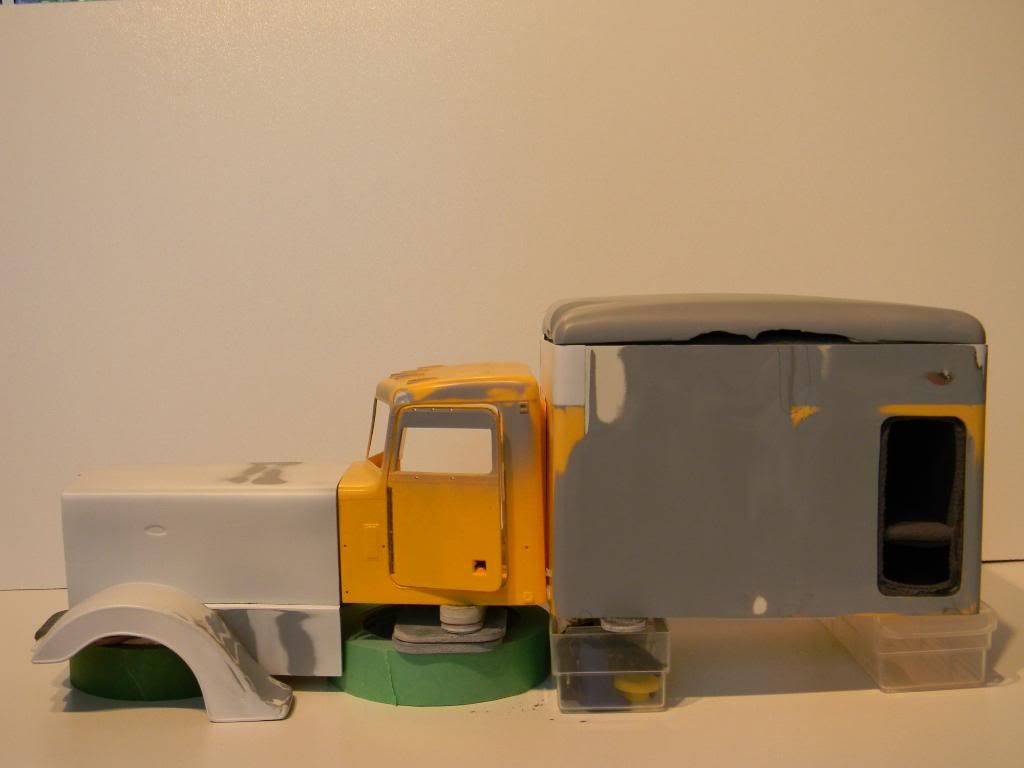 Now that I have the length I could figure out the length of the frame.
The bigger the better Right?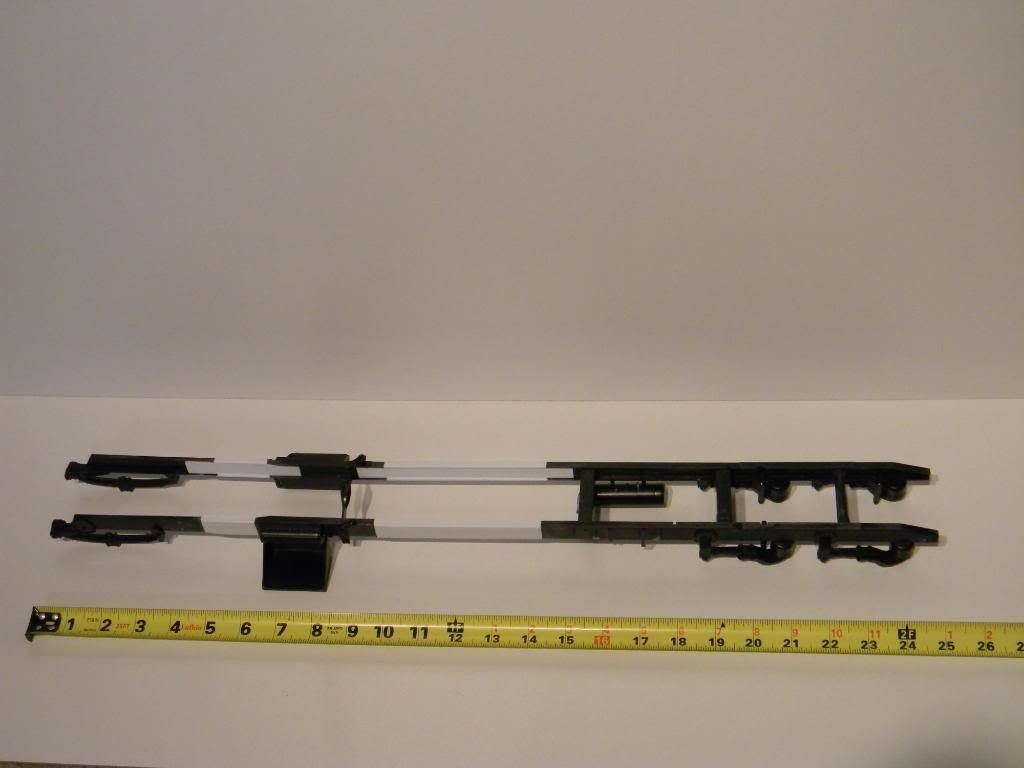 Settled on 25 inches long.
I had to get the heat gun out and bend the frame to keep it from sagging so badly with all the weight that will be on it.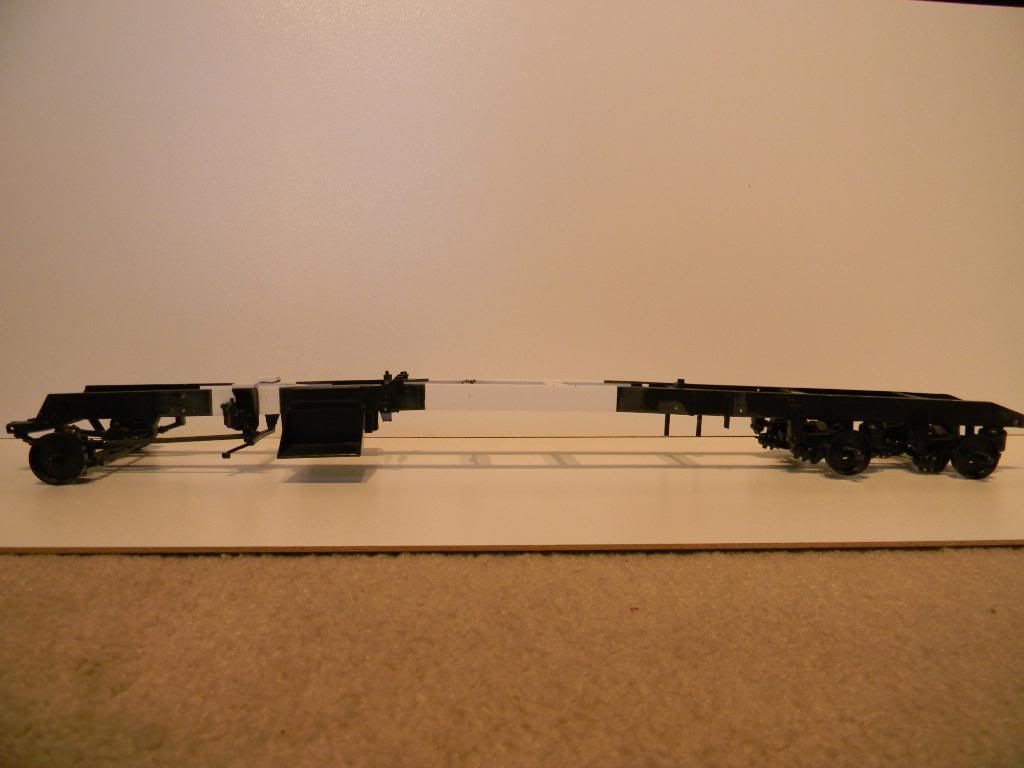 Going to be a big truck, will need to have big fuel tanks.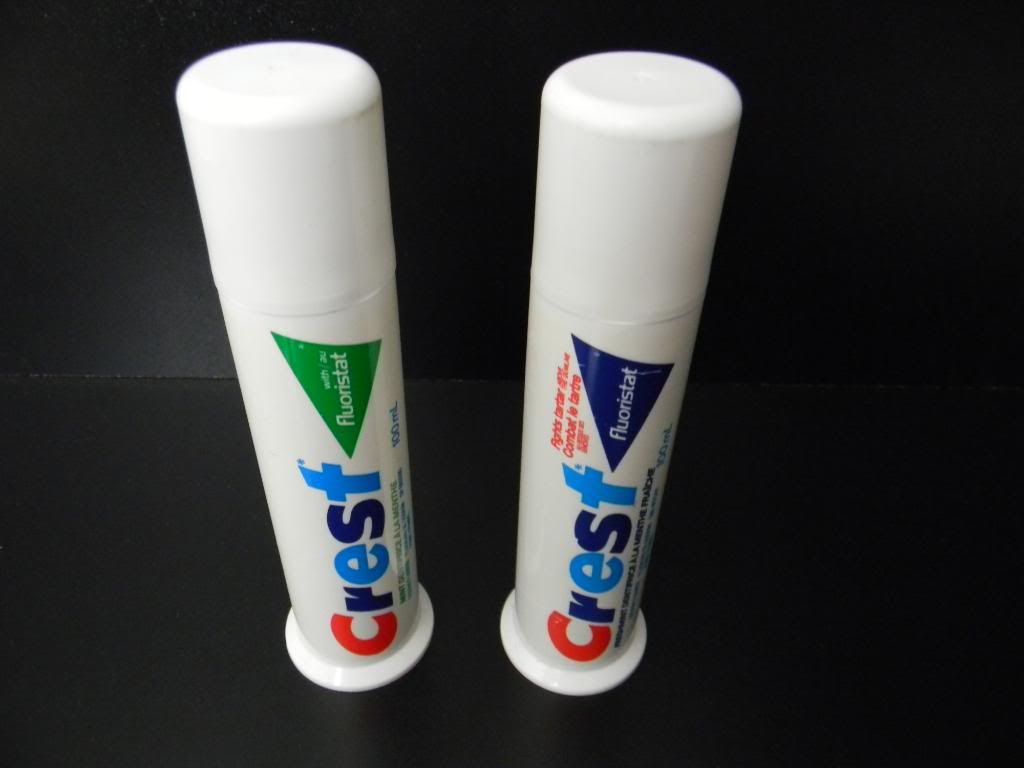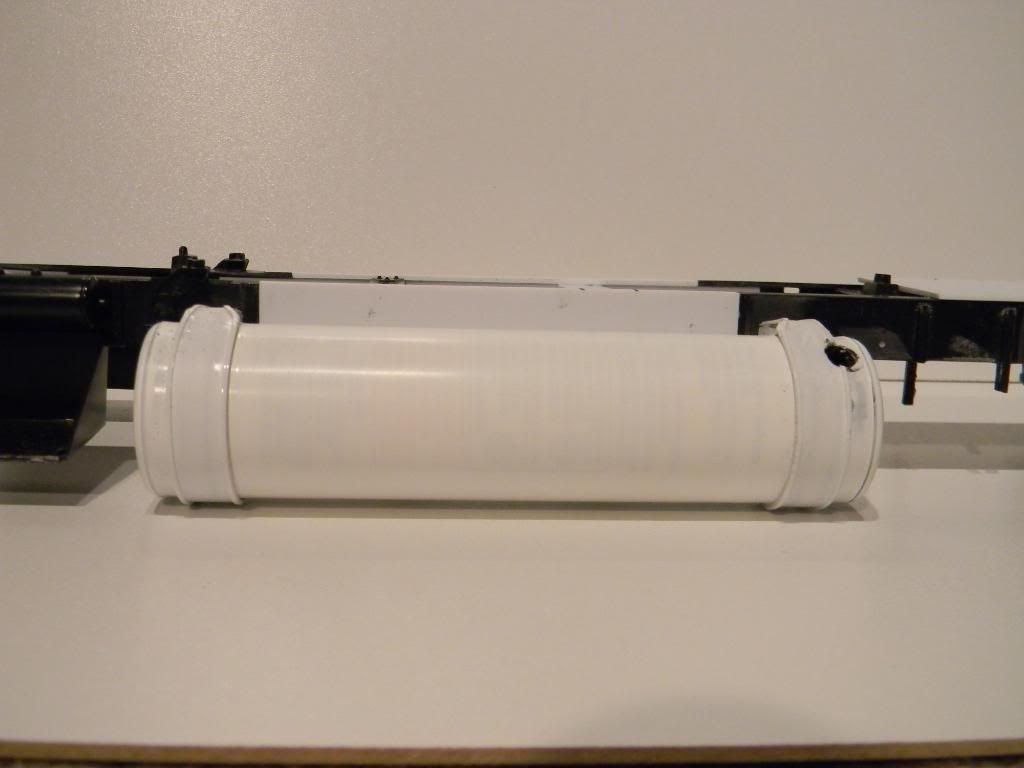 Time to prime and paint the frame.
will post more later...
Kenny B