I was looking for some parts, not being very successful and decided that I needed to organize my parts bin.  At this point, I have pulled most of the wheels, tires, interior buckets, seats, engines and bumpers/grilles out and have a LONG way to go before I am satisfied with it being organized.
I think there's somewhere in the neighborhood of 300 different model kits donating parts to my parts bin.
bumpers, hoods, tires, wheels and engines
Bodies, chassis and interior buckets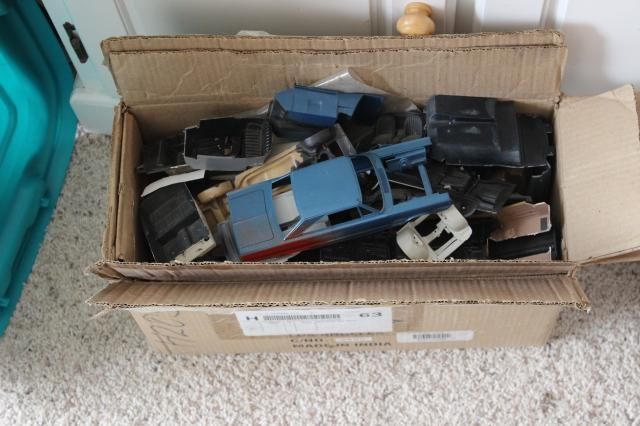 and all the rest that still needs sorting.  There is yet another crate like this one that still needs sifting through.  but it contains mostly parts still on sprues and larger pieces.