I started building this Simca little over year ago, and finished it yesterday. It was built using Air Trax Simca Vedette body and Revell Miss Deal Studebaker chassis. I had to narrow the chassis to make it fit, I also had to add some more length to the front of the frame. Some other little modifications were needed too to get axles fit right.
Engine is from Miss Deal Studebaker, too. Of course it's Blower Powered.

The injector (or what it is called) is scratchbuilt from sheet styrene and headers are made from solder, otherwise that engine is pretty much Studebaker parts, except for added details. Engine mounts etc. are scratchbuilt, too.
Interior has roll cage built from Miss Deal's cage (only the rear part of it was used) and plastic tubing. Steering parts are modified from the Studebaker kit. I added some extra equipment like tachometer and handbrake handle etc.
Body is painted with Metallic red and the top is Maston Gold. Clearcoat turned out so good that there were only little polishing reguired to get it look good. BMF was easy to do too. I don't know what else should I say, but ask questions if you want to hear some more information about this.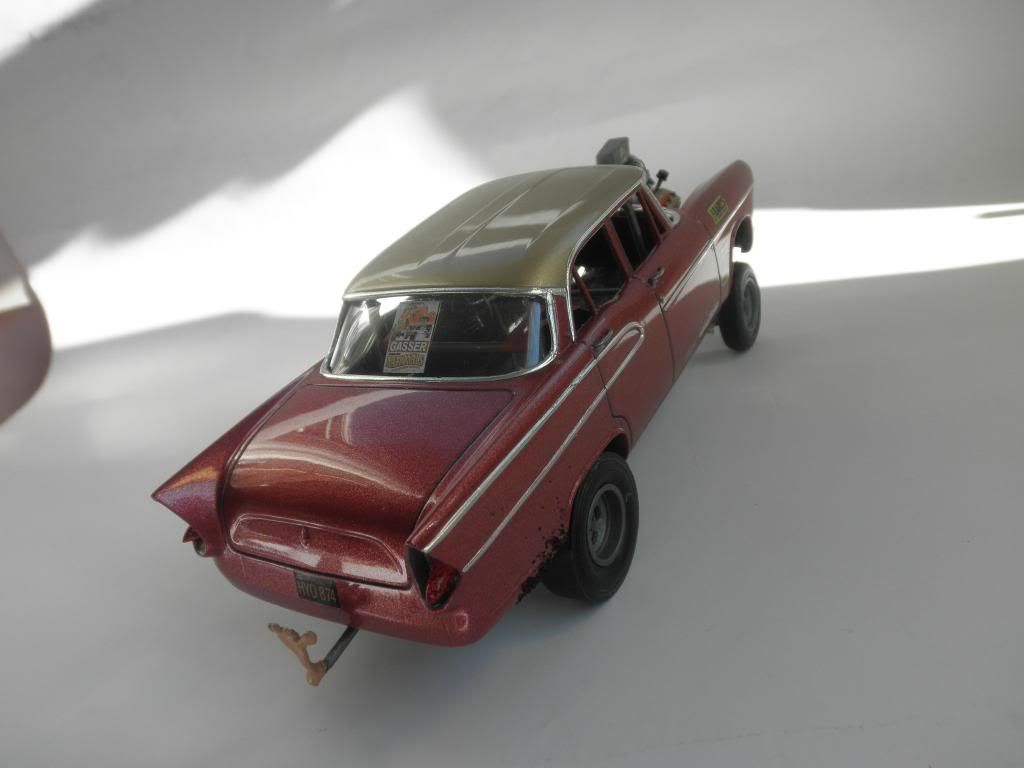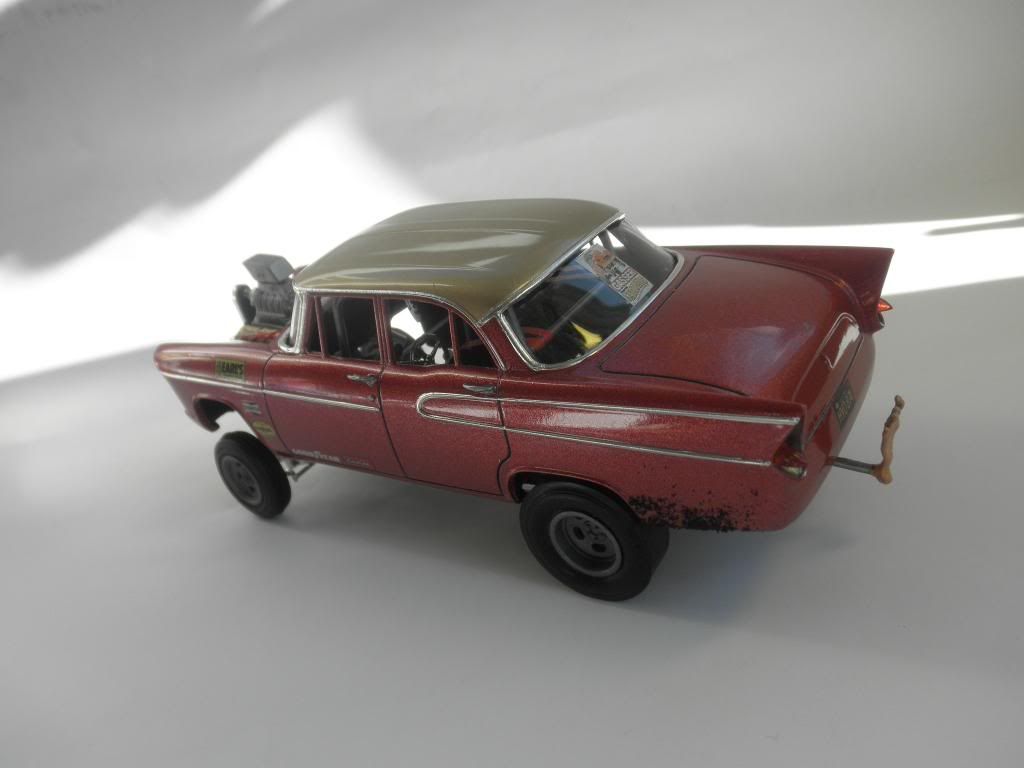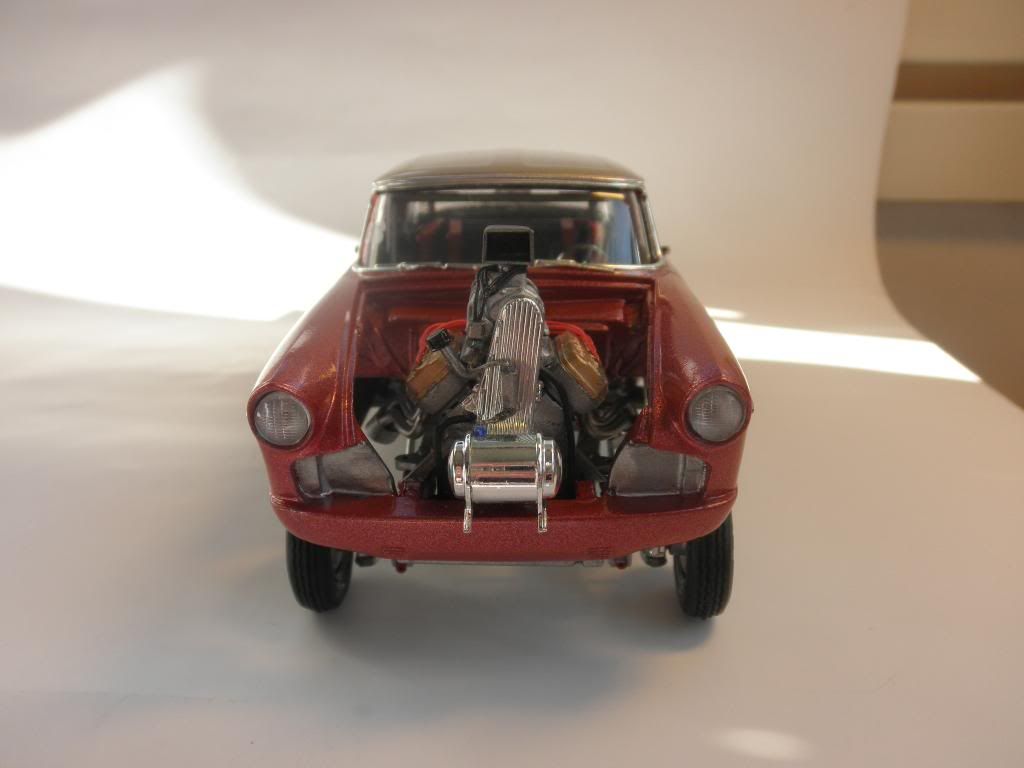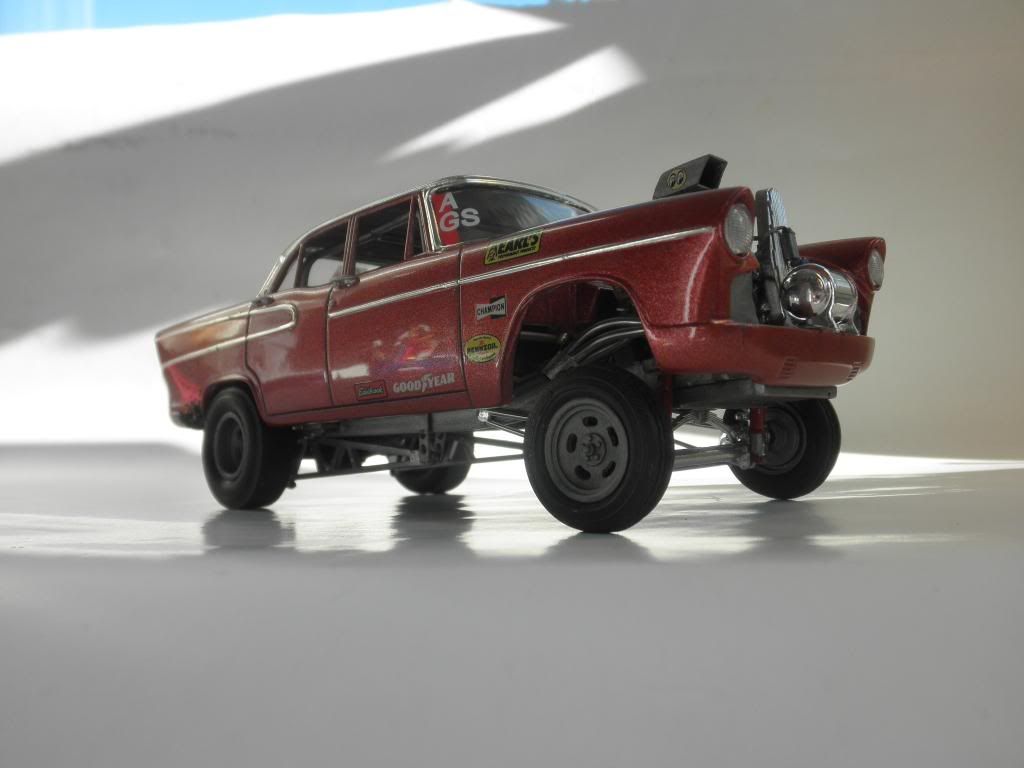 Few More: