I have been building military subjects nonstop for the better part of a year. I decided it's time to take a break and build a car.
One of my favorites is any deuce with an Ardun head engine. I found this while wondering around Wally World today, it has the appropriate Ardun engine.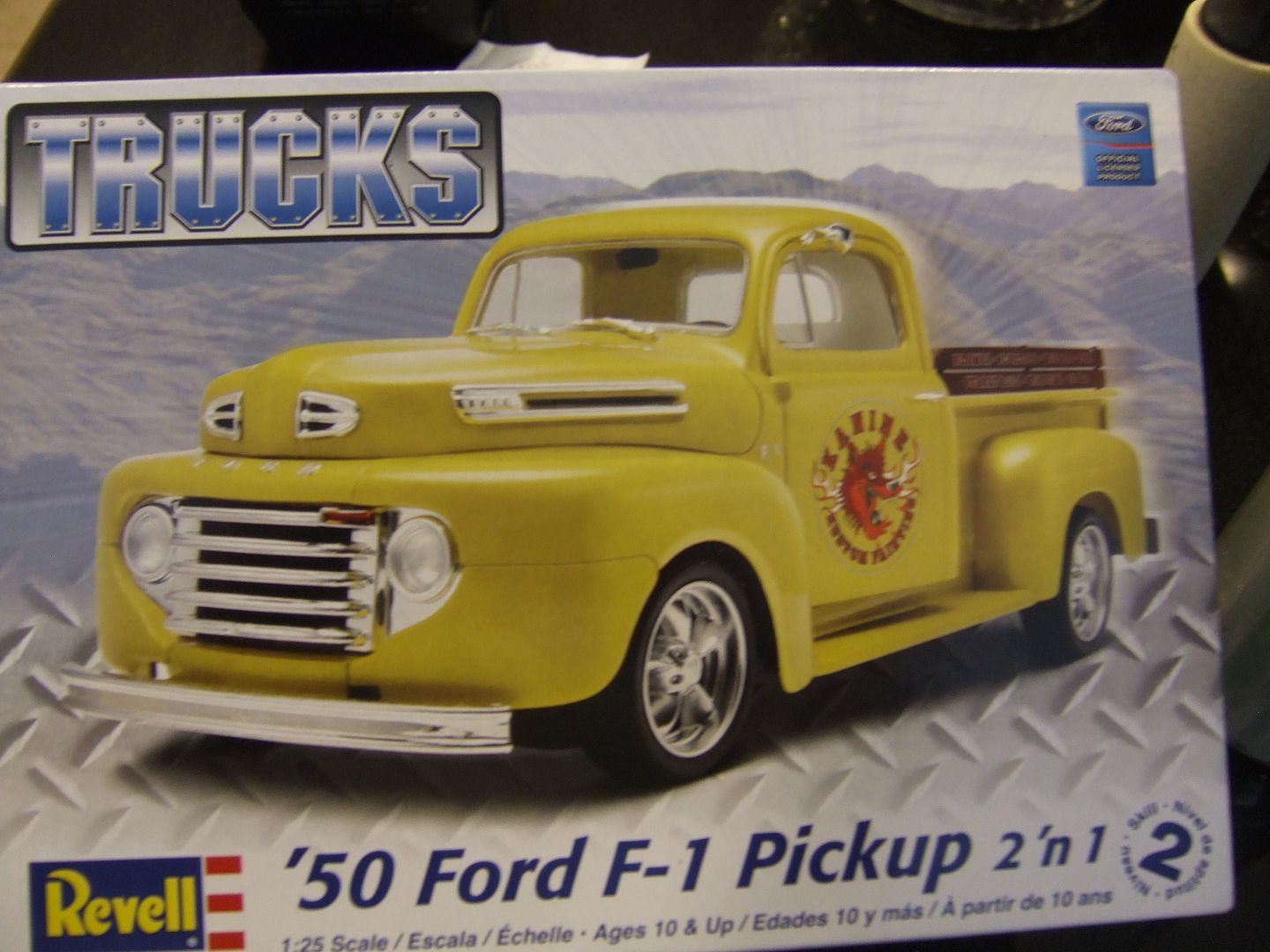 When I got home I dug this moldy oldy from the stash.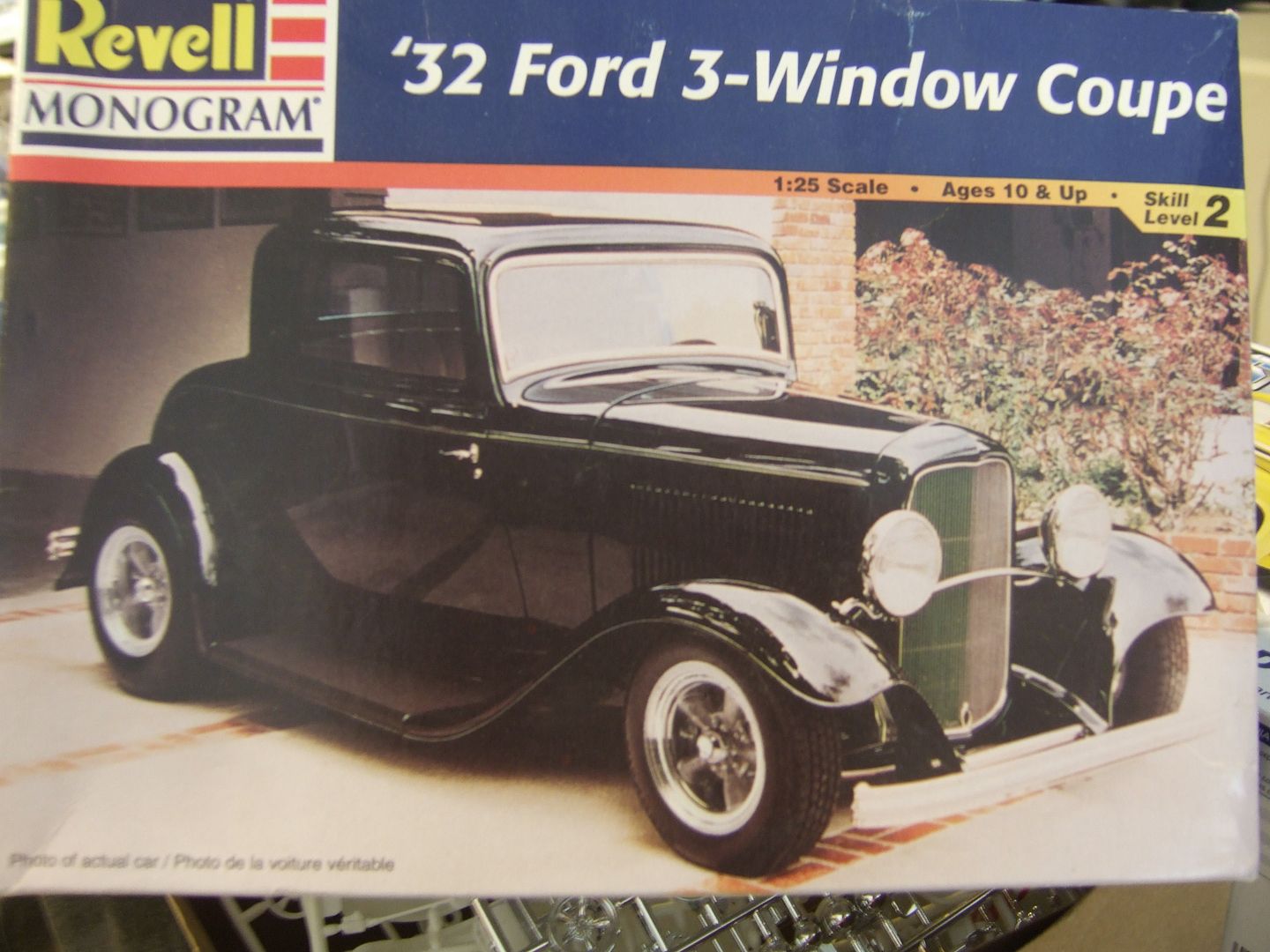 I began by modifying the cross member to accept the shorter engine.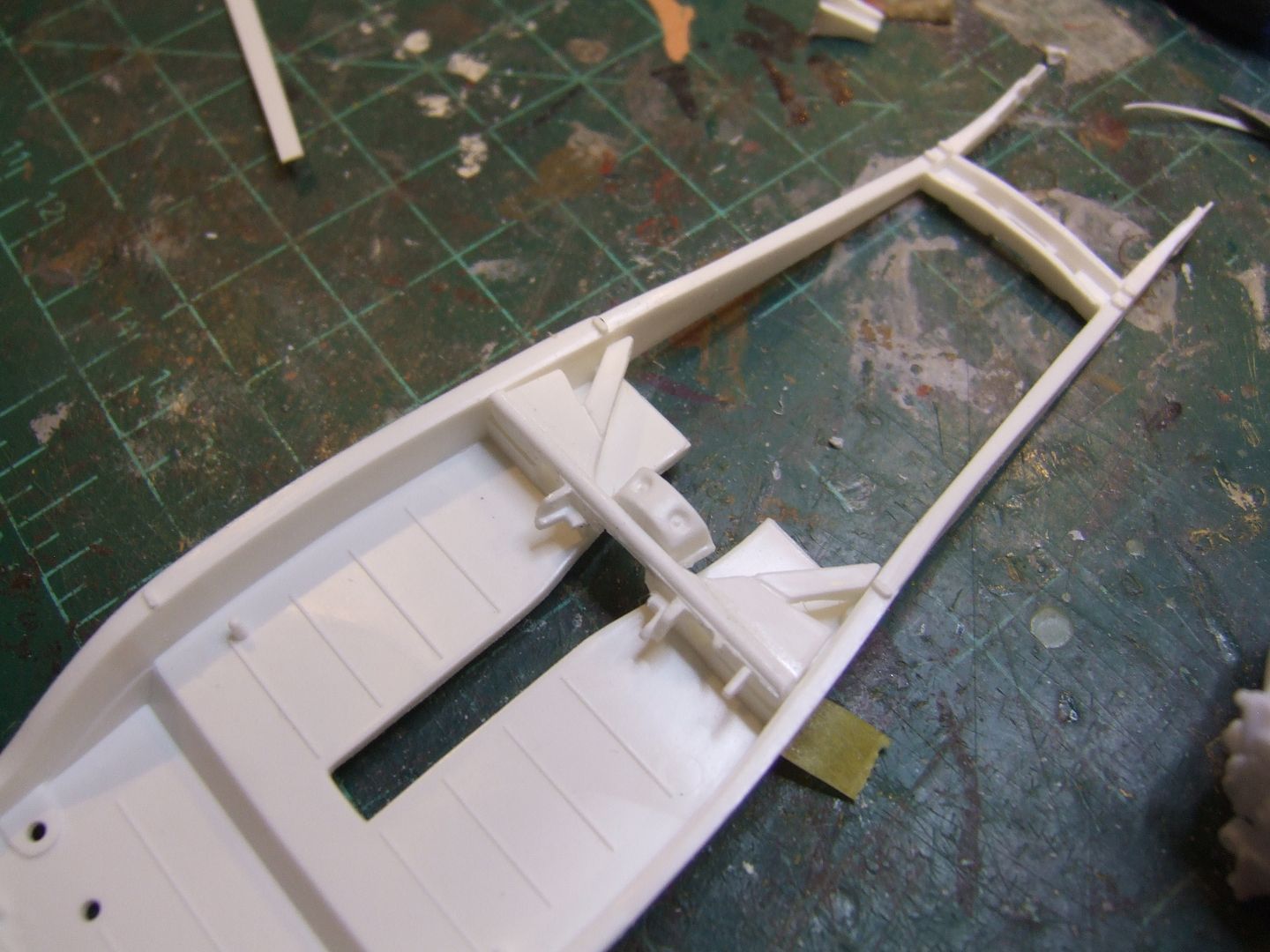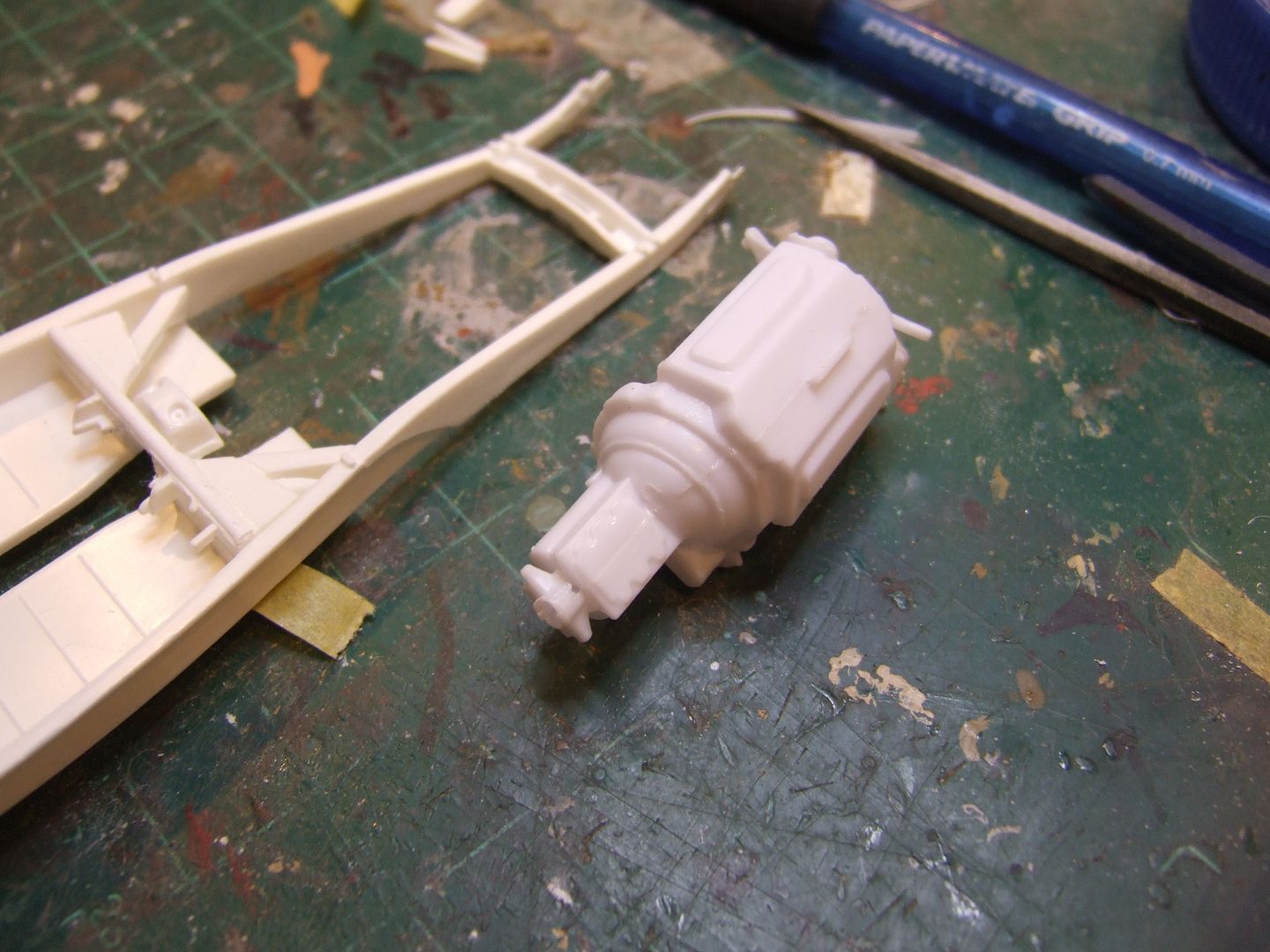 A bit o' frame work.
You can see where the front motor mounts will be located.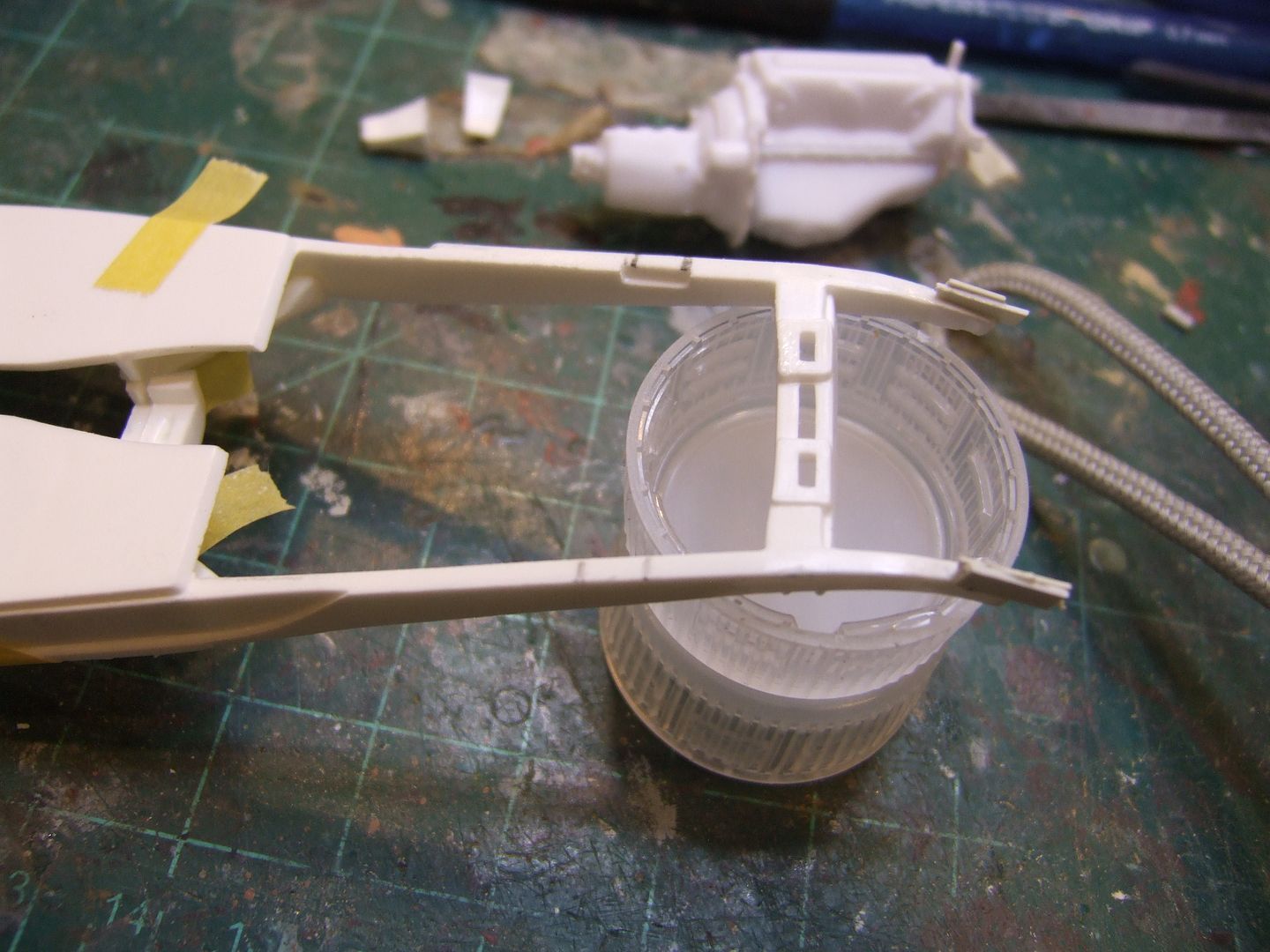 Nothing's been cleaned up yet. I'm tacking things together to check the fit. This was a later issue of the venerable '32 Ford Three Window and in my eyes the molds are certainly showing their age.
G