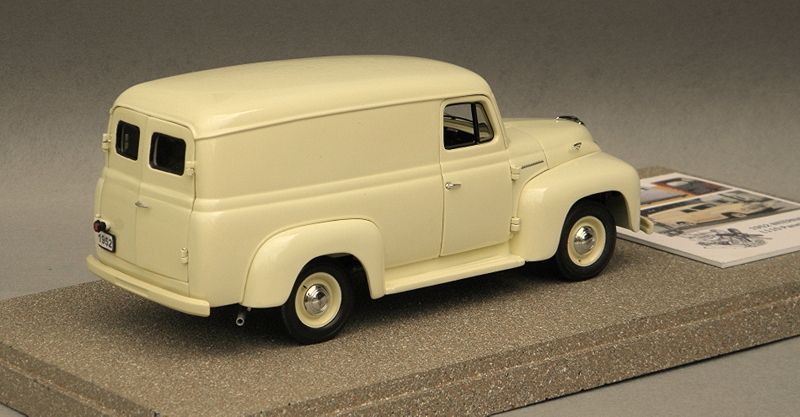 This '52 International panel truck was extensively (but subtly) modified from a $29 NAPA promo a few years ago. The promo was a '53 version that has a different front end design and it also had a tail-gate instead of the correct vertical rear doors.
The modified model was a collaboration between my brother, Larry, and me which included: the complete fabricated grille/hood front (including the trim done in plated brass), The hinged rear doors (done in brass), detailed engine, single seat interior (including heater ducting and inside-mounted spare wheel/tire), tubing exhaust, valve stems on the wheels. etc. Factory reference was used to insure accuracy throughout, and the paint was basecoat/clearcoat. 
My brother and I always enjoy making models of vehicles that aren't available in kit form, and we also always liked the styling of the '50 -'52 International small trucks with their 'mustache' grille.....so this model was very satisfying to complete. We tend to use whatever materials will give us the desired result.......plastic, metal, resin, whatever.