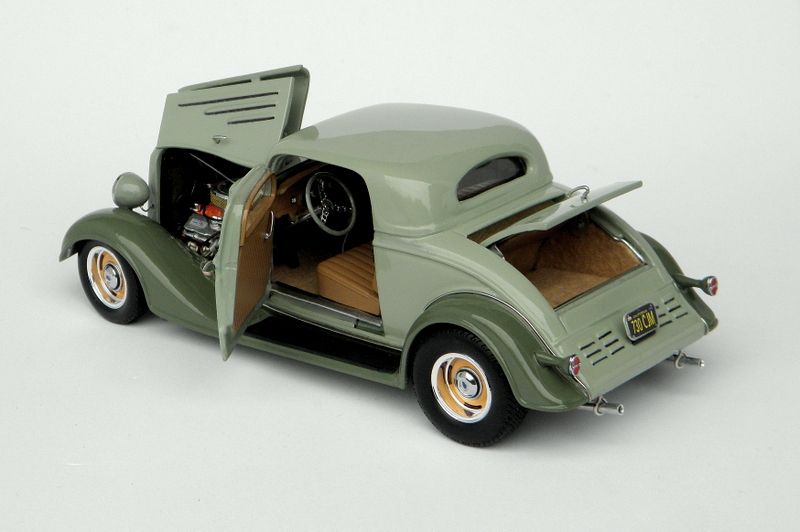 Since nobody 'kits' a '35 chevy coupe and a scrapped stock DM roadster came my way, this was just the kind of project I enjoy...something that I'm unlikely to see another of. 
The addition of a much modified '34 Ford roof (with added Chevy details) and the front-hinged chevy style doors took lots of time and problem-solving, and the roadster's rumble seat was modified into a front hinged trunk.
I decided to keep my rod all Chevy with a detailed '66 396" motor and a late model Hotchkiss style rear axle. The dropped front axle is soldered brass and polished aluminum, and the exhaust is bent from tubing. Paint is basecoat/clearcoat. 
Materials used include: styrene, aluminum, brass, polycarbonate, plated jewelry wire, vinyl, felt, and diecast.
The completed model took approximately a month of fairly steady time.