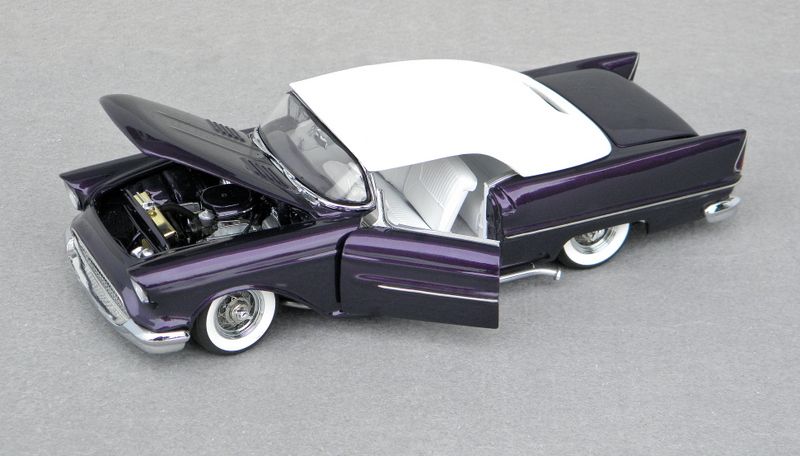 I've just completed this Olds custom last night after (believe it or not) over 110 hours of effort. The starting material was a cheap, damaged (and missing a few parts) diecast stock '55 Olds, bought at a toy show a while ago. I'd also bought, on Ebay, a set of American style wire wheels for just such a project, and the Olds purchase was just the impetus to get this model rolling. There are lots of body modifications and hand-made parts throughout, and paint is basecoat/clearcoat deep purple over a pearl base. The period typical 'Carson' style top was hand (and Dremmel) hogged out of a block of 'REN', a resin modelling material used in product design studios.
The windshield has been chopped a scale 2", the Packard style tail-lights are handmade, and the exhaust system is done in polished aluminum tubing.
The materials used on this model include styrene, diecast, tin, aluminum, Ren, Bondo, epoxy, cyanoacrylate, and ,of course, the various paints.