My friend Chris Clark sent me this Testors kit and said that he wanted me to build a chassis for it. He didn't say anything about how much details to allow so I decided to go whole hog and give the thing full engine and interior detail including opening hood and a full figure driver sitting in the pilot's seat.
Of course Chris will do the final detailing and painting... I am only building the chassis, but thought you guys would like to see it takes to make a chassis that can drive, handle and stay on the track while looking GREAT!
The best place to put the motor is up front when a full interior is planned.
Hood has been hinged and the latches will be tiny neo magnets that will keep it closed securely.
The final motor will be one of the strongest mini motors on the market, the TSR "Falcon" motor (not the Slick7 showing)
which has a very hot wind matched up with Neo magnets. The motor is the standard in modern retro racing today and is the natural selection for this build up.
Some brass rods are laid out on the chassis jig and the axle pins set.
Finished center section with motor mounts and pinion bearing mount.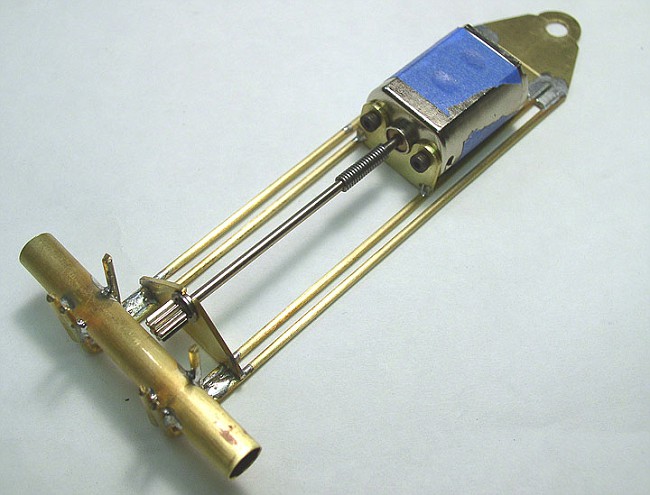 Onward and upward!

Edited by Jairus, 30 December 2011 - 03:30 AM.