First off a big thanks to Clay, Dave Sherman, and Dirk for pushing me to do this project that I thought was a tall order for me. Clay and Dave pushed me to try one of these monster door slammers over the past year. Clay sent me a chassis blue print he had drawn based on the Vanishing Point frame. I decided to take the plunge. I am not sure when this project will be completed but I have thoroughly enjoyed it so far. I hope to keep on it between various projects I have going.
The wicked Pro Mod I am trying to replicate. Gotta love sublime green on this one which I purchased from Scale finishes already.
Here is the first draft of the chassis based on the plans Clay sent me. After a few conversations with he and Sherm I had to make a few changes to the firewall area where the doors on the body would be mounted. You can see in the progressed chassis in the next batch of photos the changes I made.
Here is the final draft of the chassis. I used all of the dirt modeler brass photoetch parts on the project. Closing in the front firewall and adding the dashfiller panel was pretty challenging.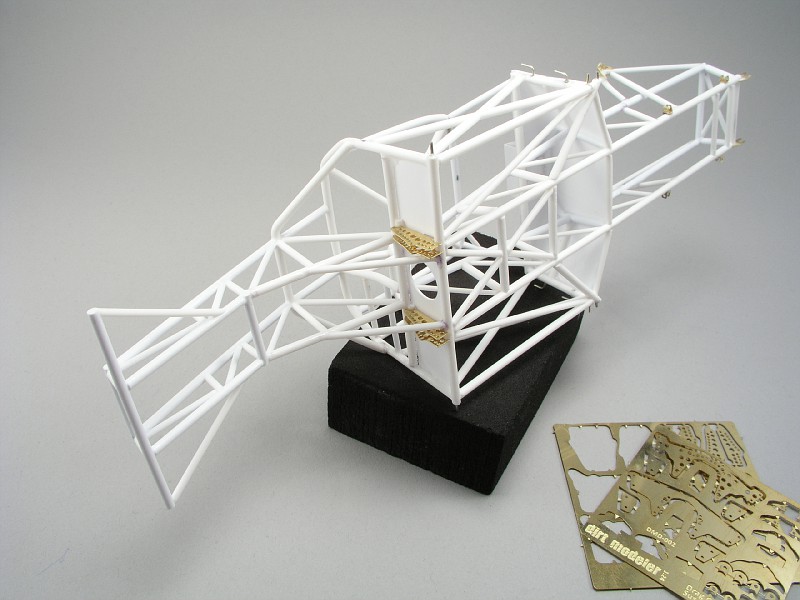 During the whole chassis build process I was test fitting it to the Flashpoint resin body. The doors have been removed and the front end cut off.
I spent a ton of time making sure the chassis not only fit but everything opens and closes perfectly. No glued open doors and front clip not fitting this time for me!
Edited by David Thibodeau, 23 May 2012 - 04:27 PM.