I'd like to say that I'm really glad to be here, in the company of some very talented & skilled modelers.
Also somewhat intimidated by that talent, as this my first model build since I was in my early teens.
I spent 30 yrs, before retiring, in auto metal shops & in my own home shop, repairing & fabbing panels & a couple of frames as well.
With that behind me, I want to scratch build this project in metal, since it's a material that I have experience with.
Never had a 32 & always thought they are one of the best designs ever developed, so a deuce is a logical choice for this project.
Since aluminum is plentiful & scraps of it are everywhere to be had for cheap or free vs brass being less common & somewhat pricy to buy, I'm researching methods & products for soldering/joining, to see if I can effectively take advantage of aluminums easy availability.
My plans are drawn in 1:8 from dimensions gained from Wescotts web site.
I then overlayed the drawing with tracing paper & drew it again.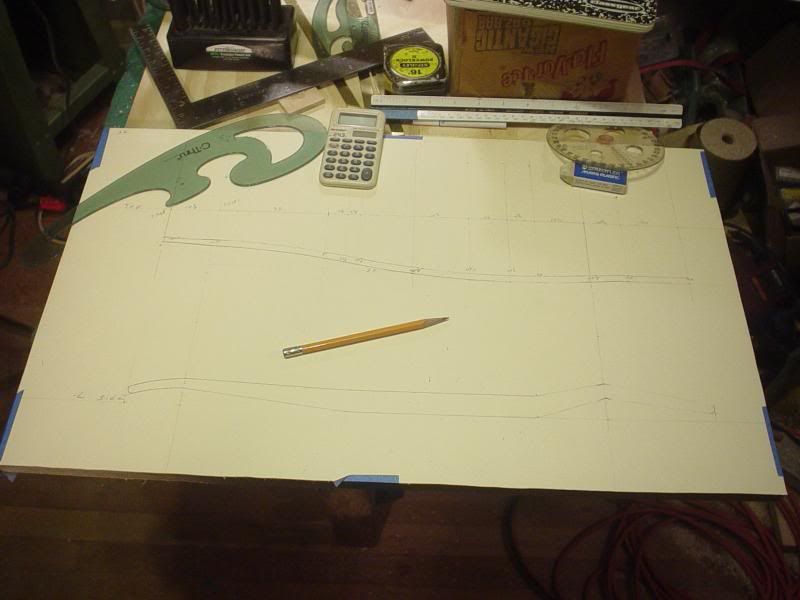 I took a piece of 1.5" x .062 aluminum angle that was laying around & cut it down the spine to make two flat pieces to work with.
After stacking 2 pieces of the appropriate length for the side rails & 4 for the top & bottom edges, I laid out my tracing paper drawings on the stacks, held with double sided tape & drilled & pinned, with 1/16 brass rod, to a 1/4" piece of pine to hold the stack securely for cutting & shaping.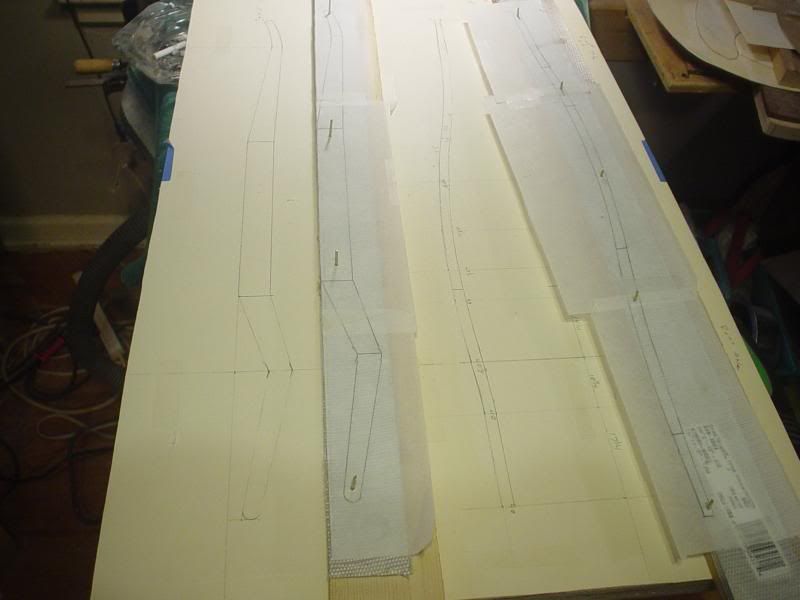 Edited by Ognib, 28 April 2013 - 08:15 AM.