So I was in my dad's basement the other day and I found this sitting on a shelf. I just had to grab it and "try" to do something cool with it.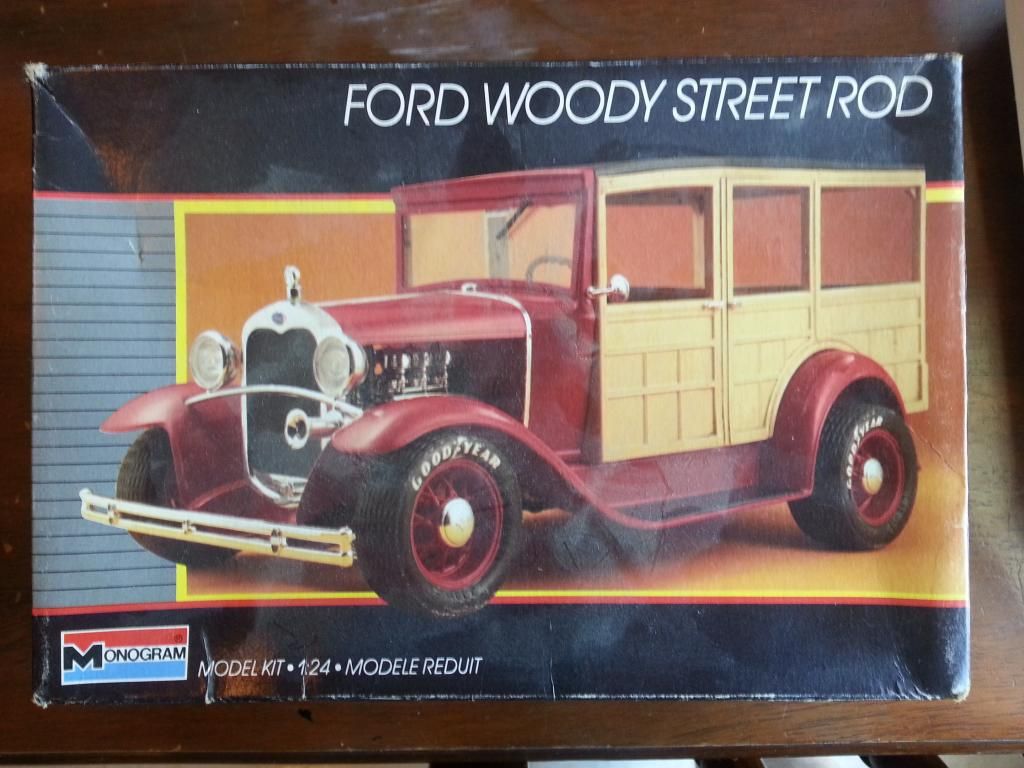 I'm still relatively new to the model car world.. Sure I did some as a kid, but never "really" got into it, until the past few years..  So, as I am new, I do not have an extensive "parts bin" like most of you.  Actually my spare parts consists of 2 old model kits that have missing parts..  that's it,  Sooo this one will be made using mostly stock kit parts. If it comes out anything like it looks in my head, it should be fairly decent.
First things first, that sucker is just too tall, and something needs to be done about that...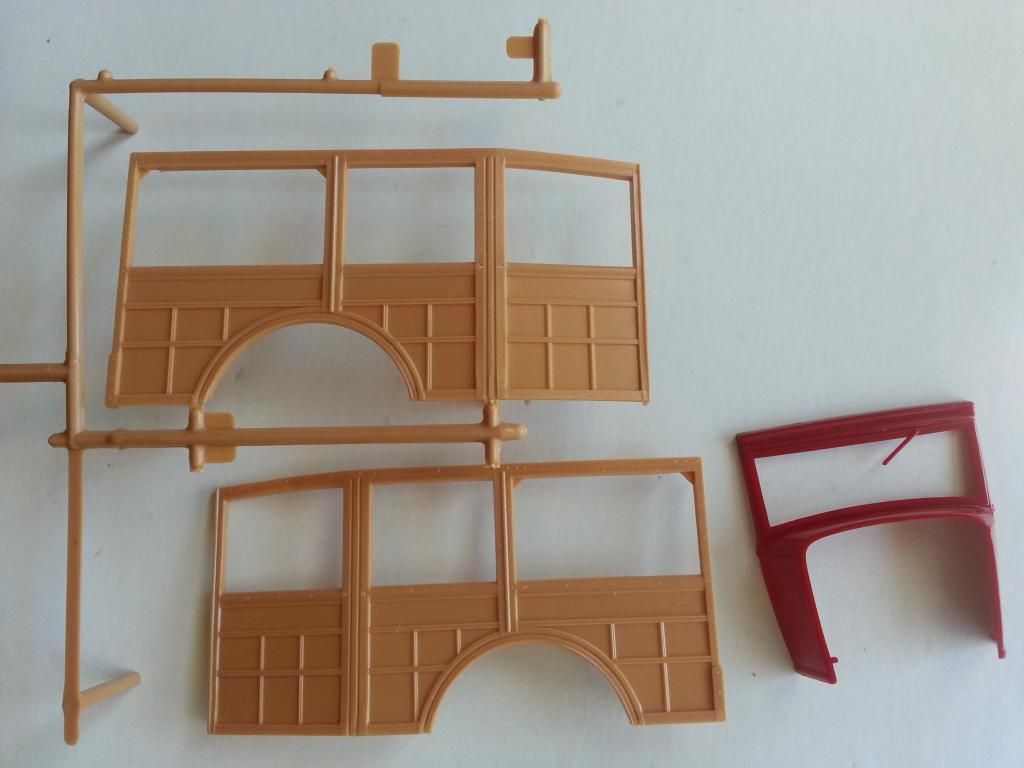 So here goes my first ever attempt at a chop. Starting with the wooden sides, I used a strip of styrene to mark the cut lines. Then cut them out with my dremel.
There were guide holes on the "inside" of the panels at various heights in the pillars, so I cut each pillar at different places.
Here they are after they've been glued together..  Not too bad.  Fairly happy for my first attempt.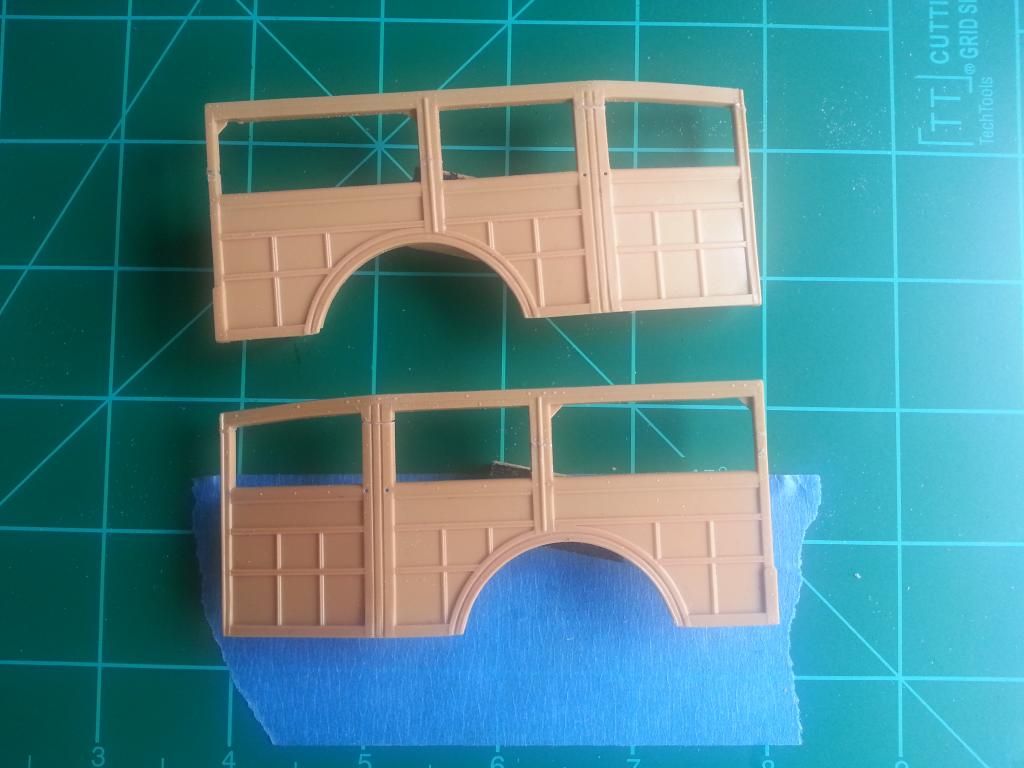 That's all for now.  I hope you guys like it so far.  Please feel free to comment good or bad. Any and all are welcome.
thanks-garry