Hopefully these upload OK.
Built these two Big Daddy Ed Roth Mother's Worry for my nephew, starting in 2013.  Then I went on nights for two plus years just after finishing the Original out of a really crusty box 1963 Yellow version, received as a gift from a friend found while cleaning out an old garage.   
My premise was what would it look like with an original 1963 Mother's Worry with for the most part 60's techniques applied yellow Krylon Short Cuts enamel paint; for the most part I did just that.  Exceptions being engine wiring, and the use of acrylic paints to paint the figure, plus a scrap of BMF.  
The second Pearl Lime Mother's Worry 2013 a 50 years later Version started out as a 1996 reissue purchased off of eBay and begun in 2013.  The 2013 Version would be built like we build our models today, Resin Front Axle, Scratch-built Quick-change Rear End, Engine has heads and blower from Pontiac 389 Original AMT '36 Ford (?) (From my late uncle's model parts). Flocked interior, P.E. Gauges on a Scratch-built Dash, Shifter is aluminum tubing. Pick Up bed from parts box, stock gas tank with scratched brackets and lid, engine is wired and detailed (sorta) Paint is Createx Pearl Lime, Future Acrylic over it, polished with Novus 1, 2 & 3.  All Chromed extra parts were stripped primed and painted with Lowe's Valspar Gloss Black and Valspar Chrome Silver.
The Red Shirt Caricature is from an original Big Daddy Ed Roth Business Card, printed red on gray. I decided to colorized the picture when I painted it on the back.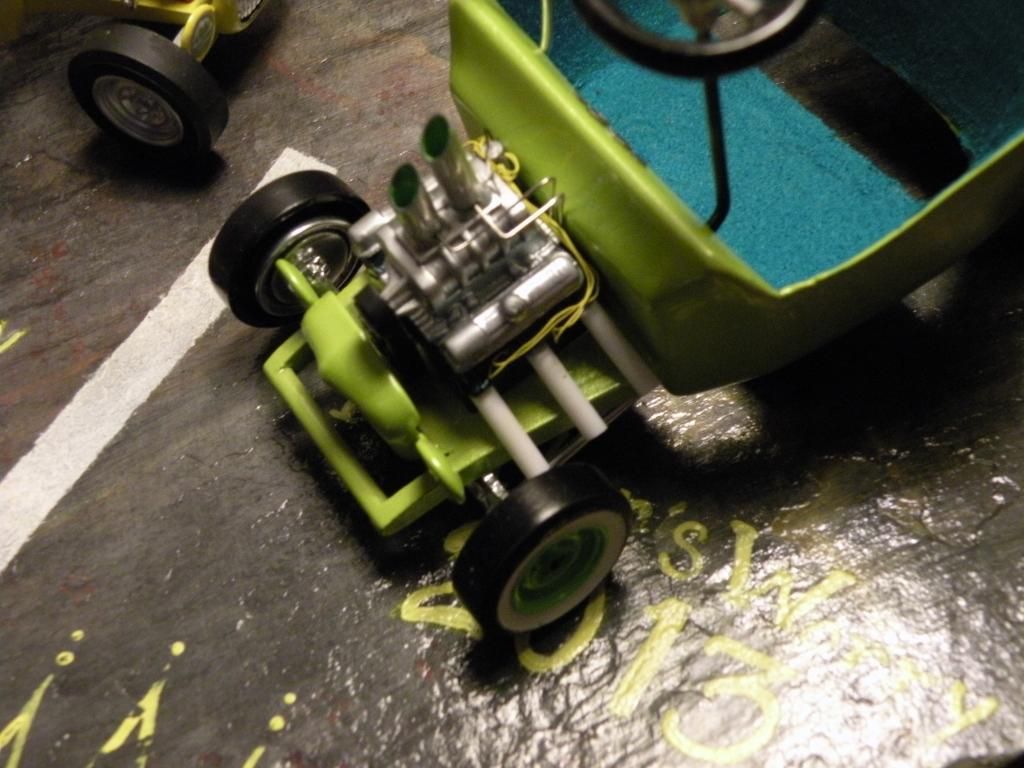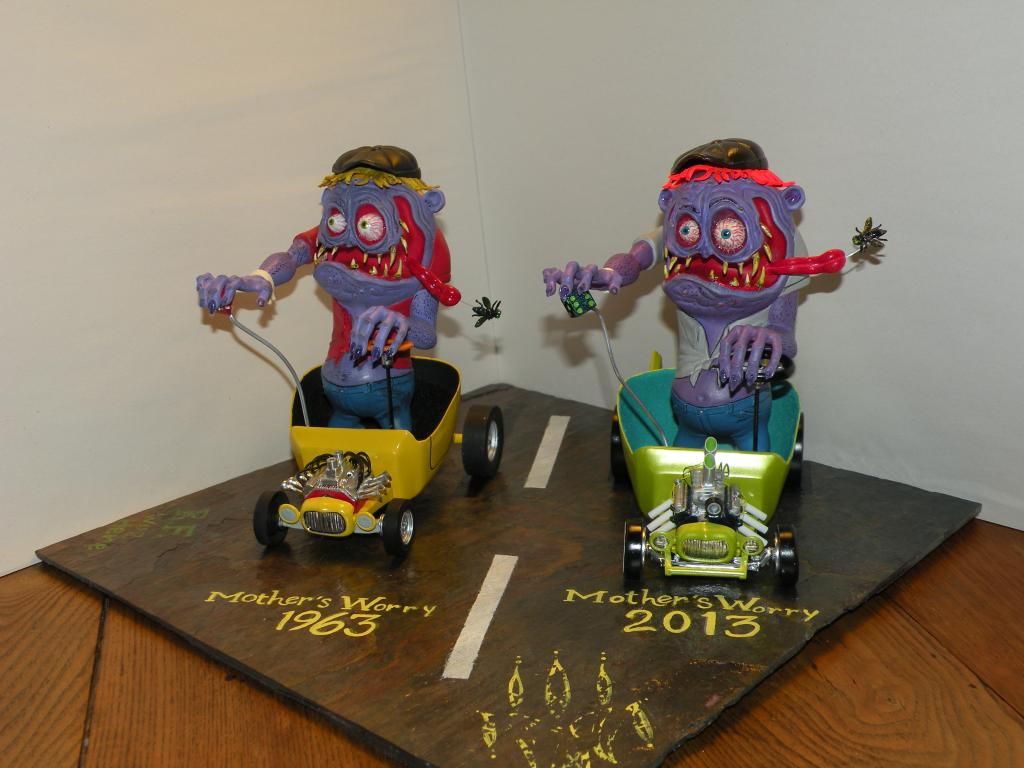 The gift was received with smiles, a heartfelt Thank you, immediately placed in his curio cabinet in a prominent location.  Its when you get a big bear hug from a full grown guy that makes all the work done on something like this that makes it worth all the time and effort put into a model like this.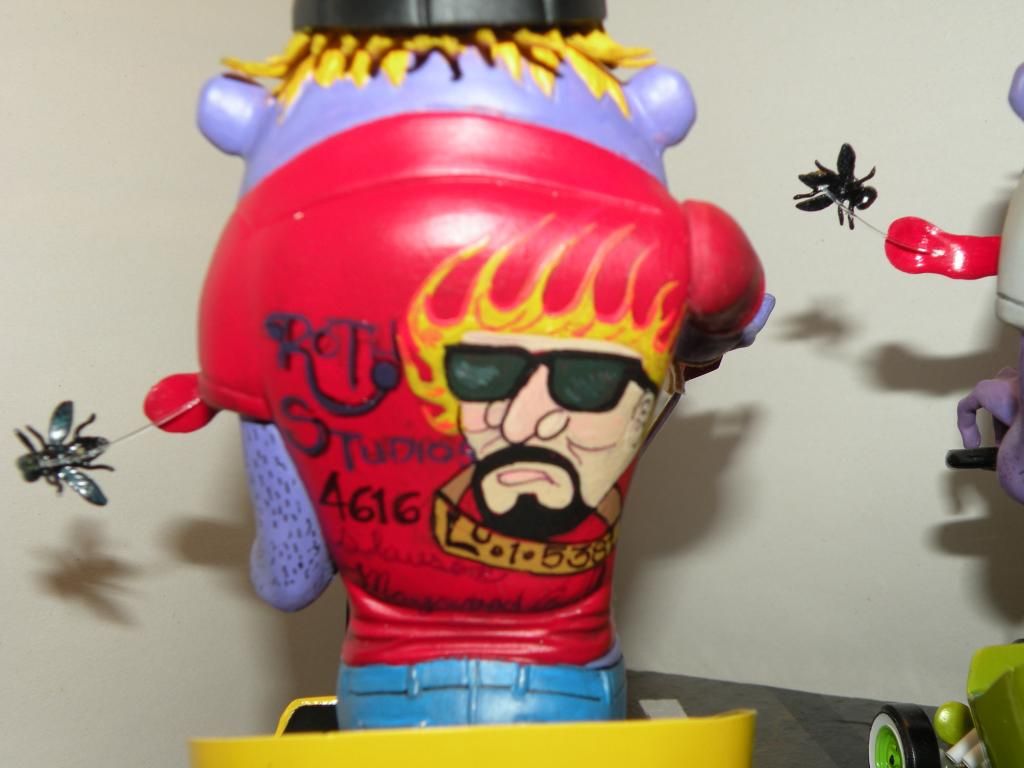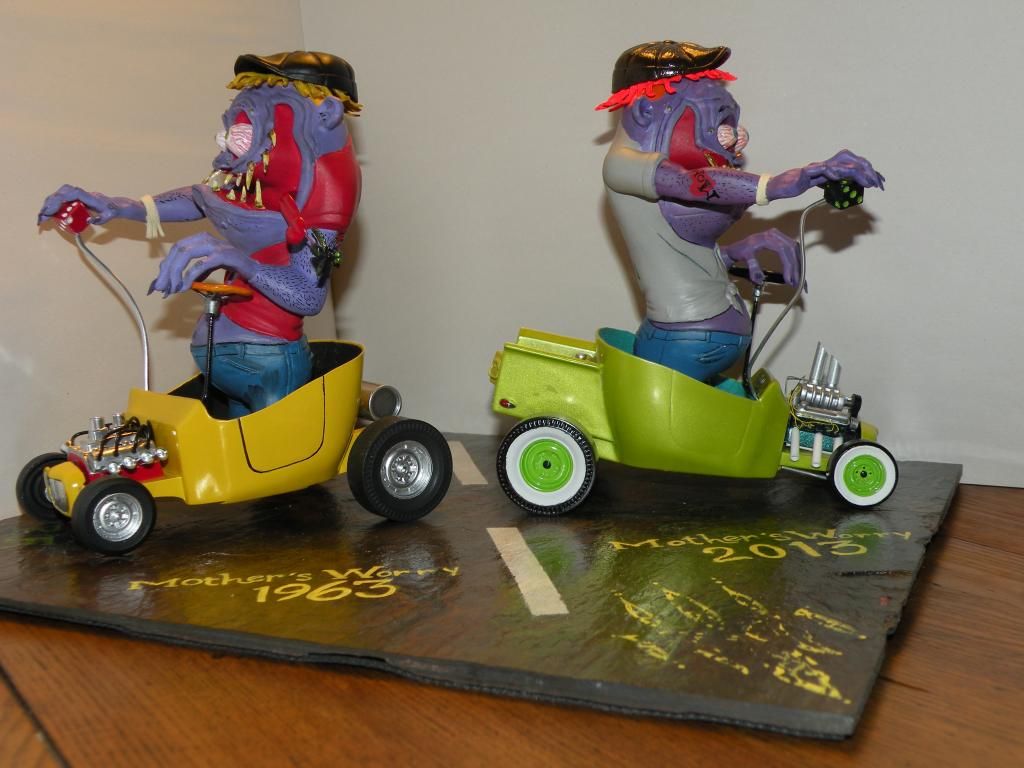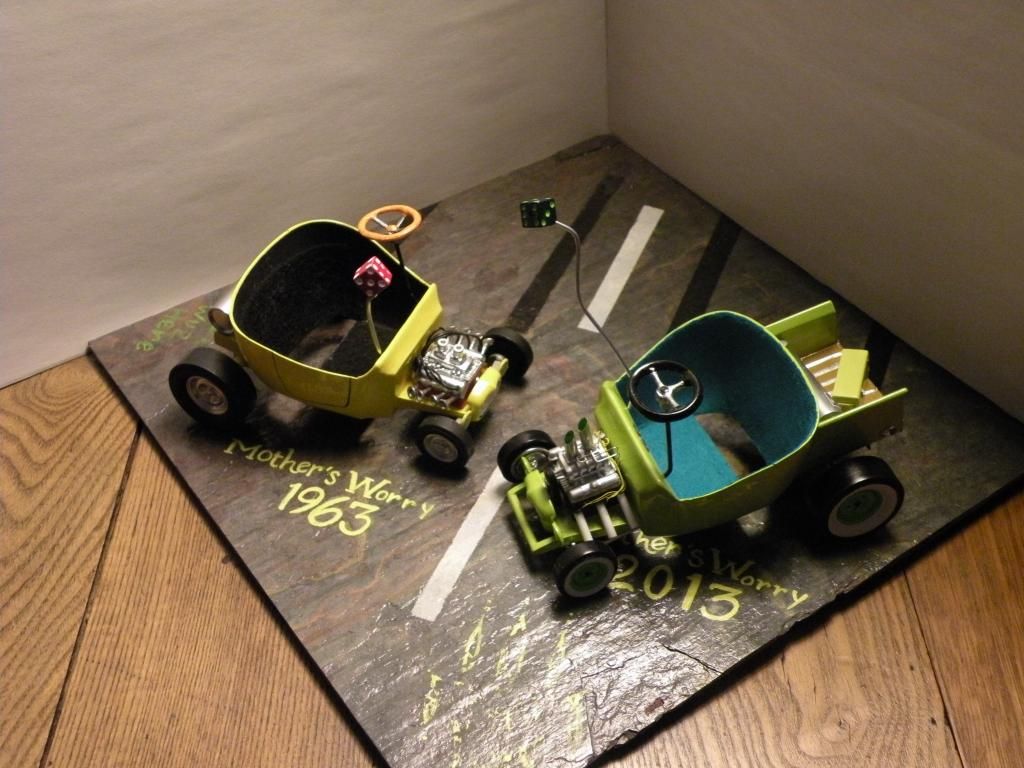 JB - Recognize the Moon Tank sticker, thanks for posting printed on thinned photo paper and tacky glued to tank over coated with Future Acrylic.