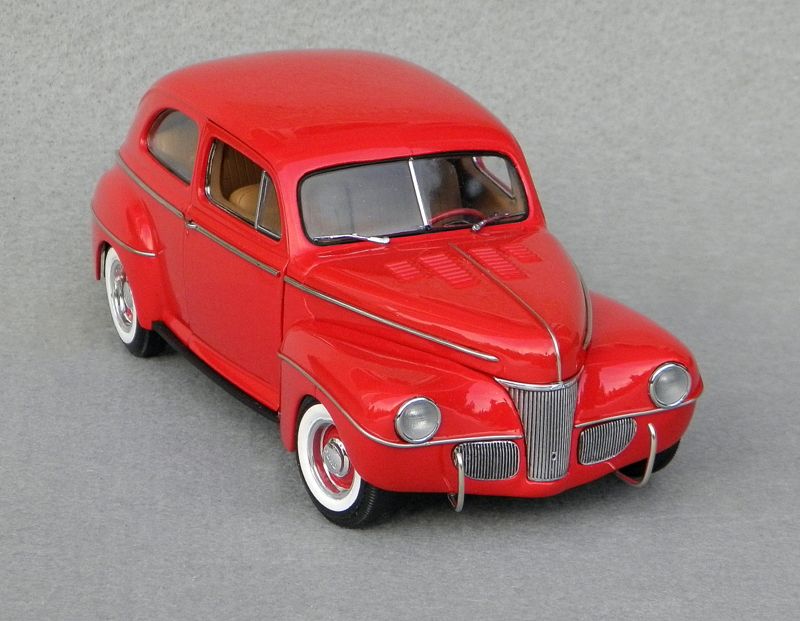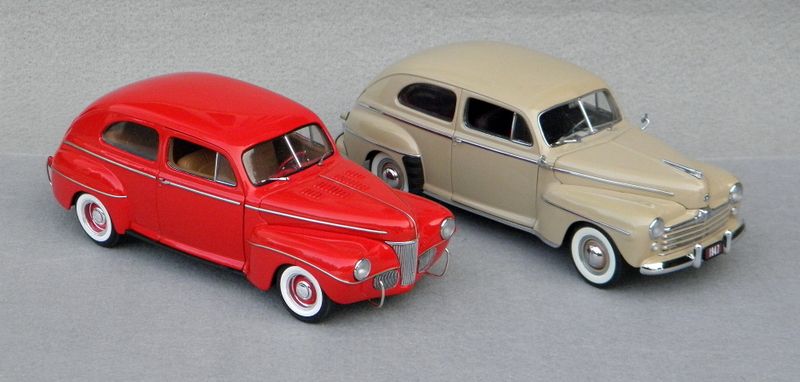 I've just finished building this '41 Ford rod from a damaged DM 47 Ford sedan (scuffed and missing hubcap, both bumpers, and a mirror) that I bought really inexpensively on Ebay from a Hong Kong vendor.
Just to add a challenge for myself, I decided to completely change the details to a '41 sedan version which has completely different front end sheet-metal, trim, as well as no rear fender 'spats', etc.  I figured that I could use the grill pieces from the AMT '41 woody kit.
I added some louvres on the hood and deck-lid, styrene tuck-n-roll interior with felt carpet (the stock model had maroon 'flocked' seats and carpet), a super-detailed twin-carbed 283 Chevy (from a basic Revell engine parts-pac), handmade brass rad, later model open drive-train (with split radius rods), lowered suspension (with handmade aluminum individual leaf transverse springs,etc.), nerf bars front and rear, and custom 'steelies with small ford caps.
All the trim is made from plated wire, the exhaust is polished tubing and the paint is basecoat/clearcoat.