I started building a 1989 Batmobile with my 5 year old son.  The kit was given to us by a fellow member of the Metroplex Car Modeler's Association (MCMA).  The kit was missing the wheels and tires, which were generously supplied by some members of this forum.  Thanks again to midknightprowler and afx for you help.
Here's the kit: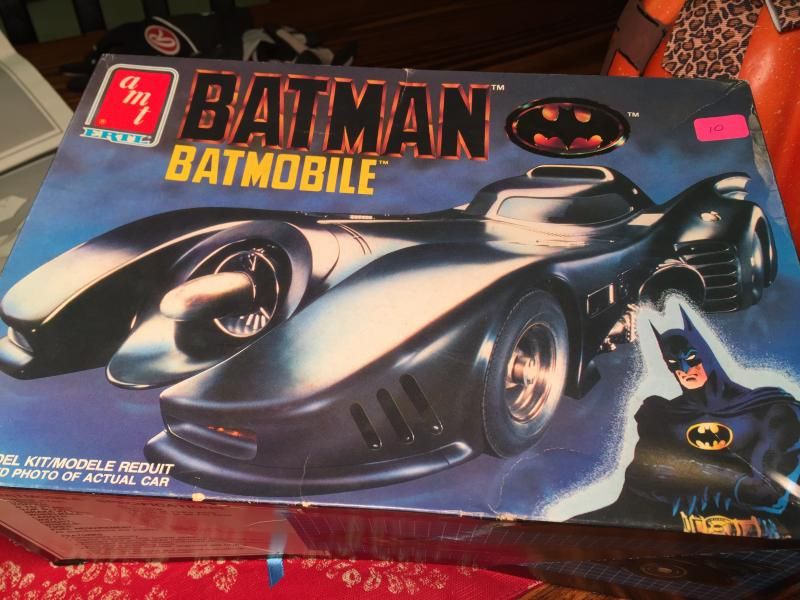 Here's what we've done so far - glued in the interior and painted the wheels: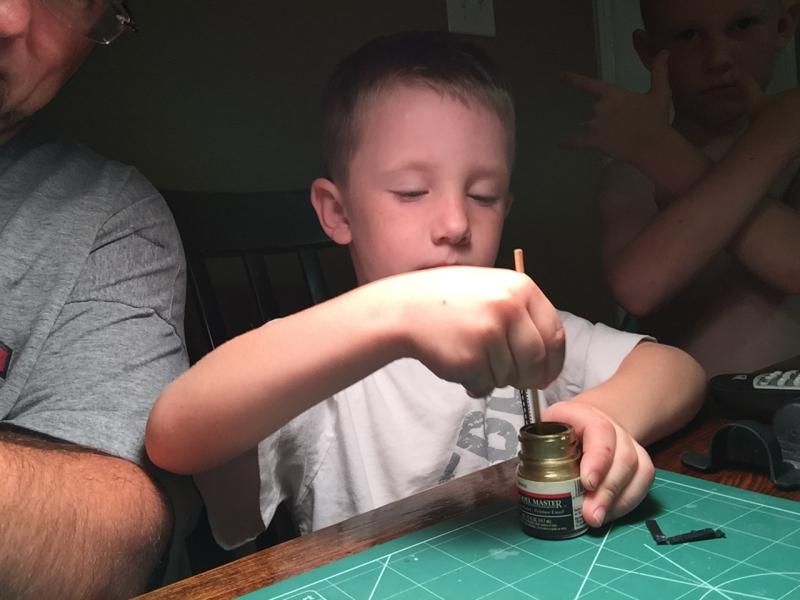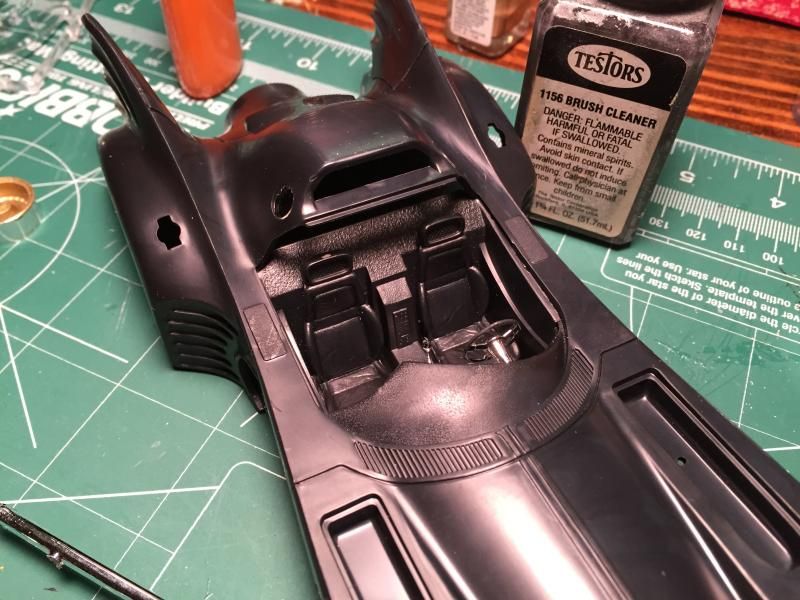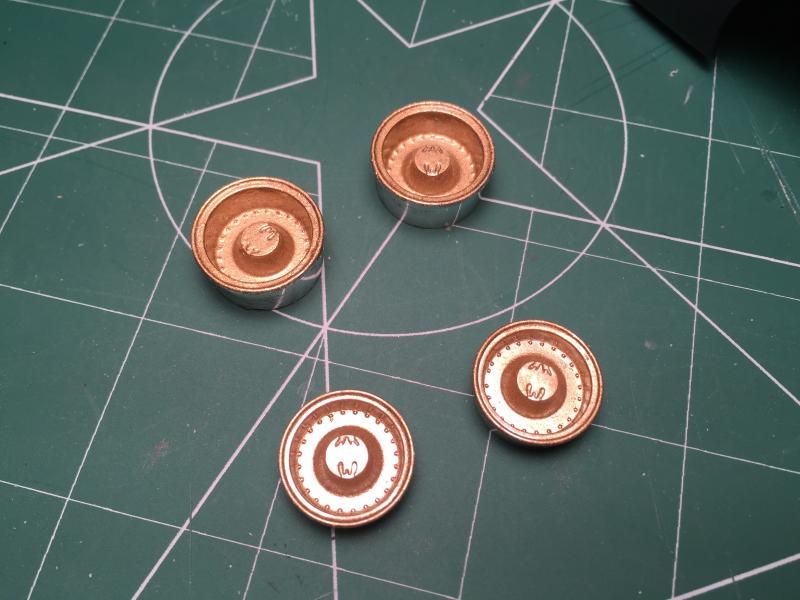 The boys like the gold-ish wheels shown on the side panel of the box, so we painted the wheels Model Master bronze and will black-wash it next.
They don't want to paint anything, so it'll be faster.  At one point I was scraping off some flash and my son said "Daddy, I don't want it to be too pretty" meaning I was taking too long, LOL.
When we get ready to build he'll go get everything and carry it to the kitchen table, which is big enough for us to all have access to the kit while building.  He's pretty motivated.