I've been browsing here a bit, but I figured I would finally post. I grew up on a family trucking business that my grandfather started back in the 1950's. When I was little our fleet consisted mostly of Kenworth K100's, so they have always held a place in my heart. A few months ago I came across this picture of one of my grandfather's old trucks on the internet: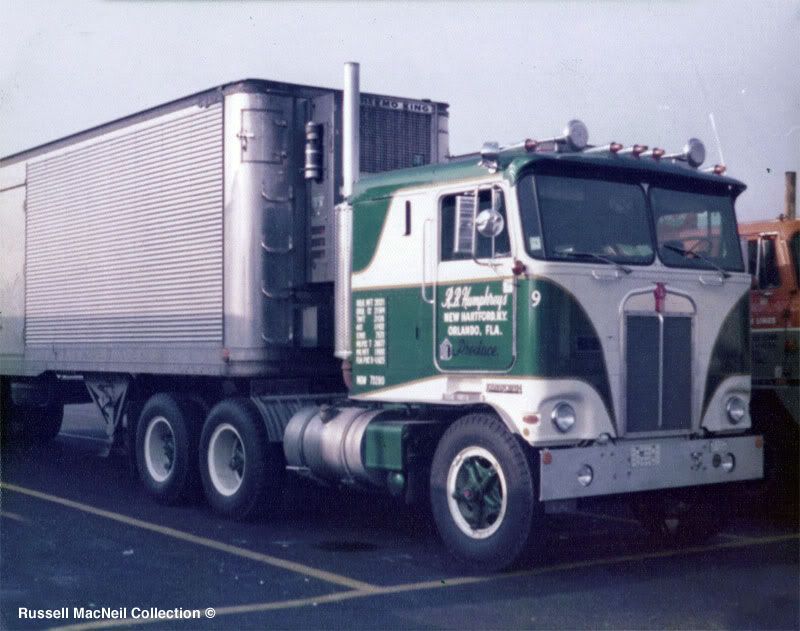 I decided that I wanted to get into model trucks, and that a truck similar to this one would be my first one (since that is what my grandfather's first 20 or so trucks looked like). I started with a partially built glue bomb AMT K123 from ebay. I redid the chassis, added a torsion bar suspension, spoke wheels, and painted it all green.
I then modified the headlights on the cab to be singles, then painted the cab green, white, and gold. The truck pictured above was the first year of the door handles at the bottom of the door. My grandfather's earlier trucks looked the same, but with the door handle up near the window, and some had the spot window in the passenger door such as the AMT kit has. For this reason I let these details slide.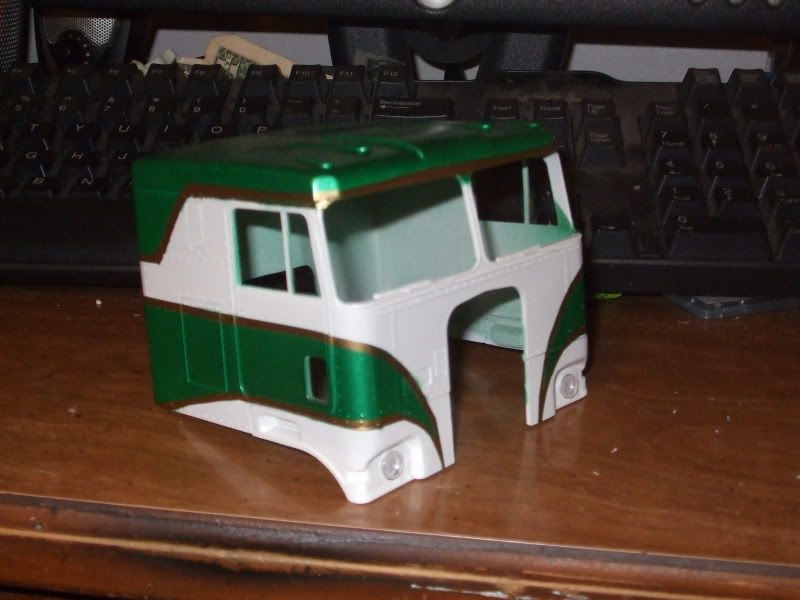 With this truck I am currently working on two reefer trailers. One is an Ertl Great Dane reefer that will resemble many of the trailers that were in our fleet in the early 70's. The other is an AMT Fruehauf reefer that resembles a reefer from the 60's era. I have decided to make this one stainless steel by using bare metal foil on the sides to give it the shiny look. It is currently a work in progress as well, but here is what I have so far: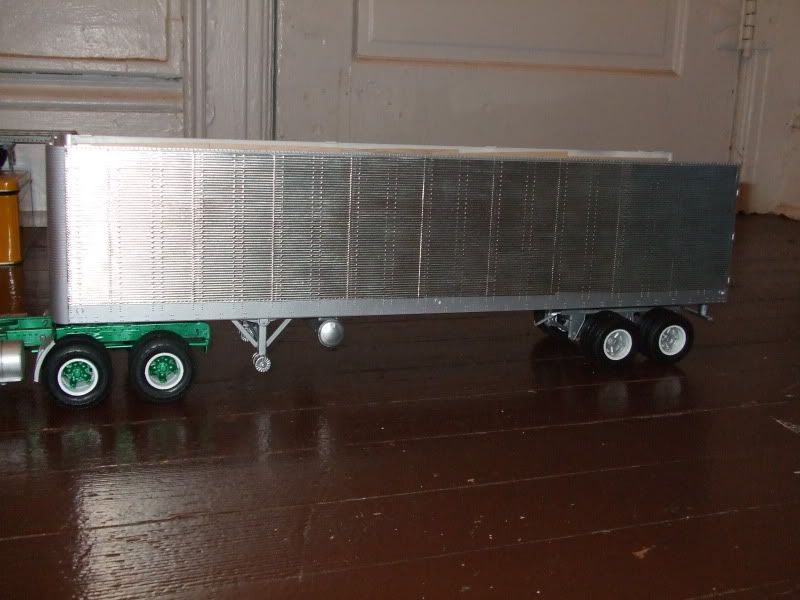 I made a few balsa wood pallets as well, I plan on making more when I get time:
Thanks for looking guys. Take it easy on me, this is my first attempt at modeling, so I hope to do a better job with future projects.