Managed to get her finished in time for the show!
I rigged up two battery powered LEDs to light up the headlights. Gotta have bright red lights on the Grave Digger!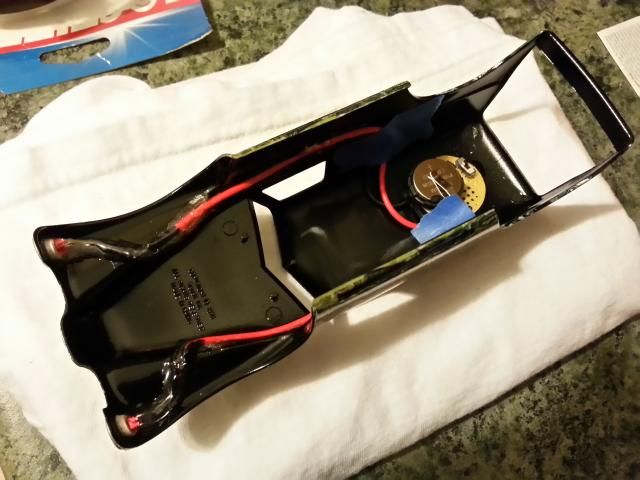 A quick shot of it before heading to the Monster Jam.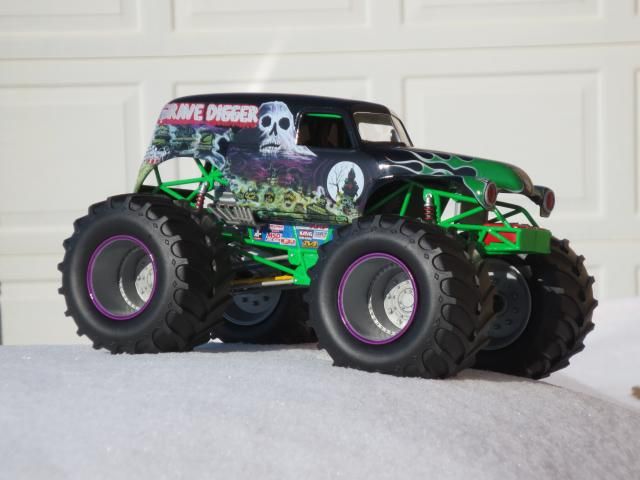 I have to tell a little story cause I was really surprised when I got to meet Dennis Anderson.
I missed the first line to get his autograph before he took a break. I wandered around for a while checking out all the other trucks but a second line began to form right away so I hopped into it. Two long lines of people waiting to meet him. This guy was signing hundreds of autographs and I figured when I got to him I'd be able to give him the truck, he'd sign it, I'd get a picture with him, and I'd be shuffled along. When I got to him I handed my model across the table and he looked at it quick and said, "Oh that's cool." and we had a picture taken quick. After the pic I handed him my pen but he didn't take it right away. He was checking out the truck, looking at it from all sides saying, "Wow that's neat, you did a really good job." I was totally not expecting him to take that much interest in it and was honestly star struck for a while because of his compliments. Such a cool experience.