Hey gang.  Well the fifth entry into my completed stable of 1958 cars is finally done.  Here she is..
.
I am TOTALLY  happy with the way the custom grille came out.  I cut some PE honeycomb mesh grille material (from MCG) to fit in place of the molded-in plastic grille.  I glued it in place with CA glue to some thin evergreen plastic strips I attached to the sides of the grille opening.  I CA glued the chrome horsecollar grille surround to the mesh and then CA glued 4 small chrome bullets to the mesh in the center of the horsecollar.  I got the idea from a mild custom Edsel I googled while looking for reference pictures.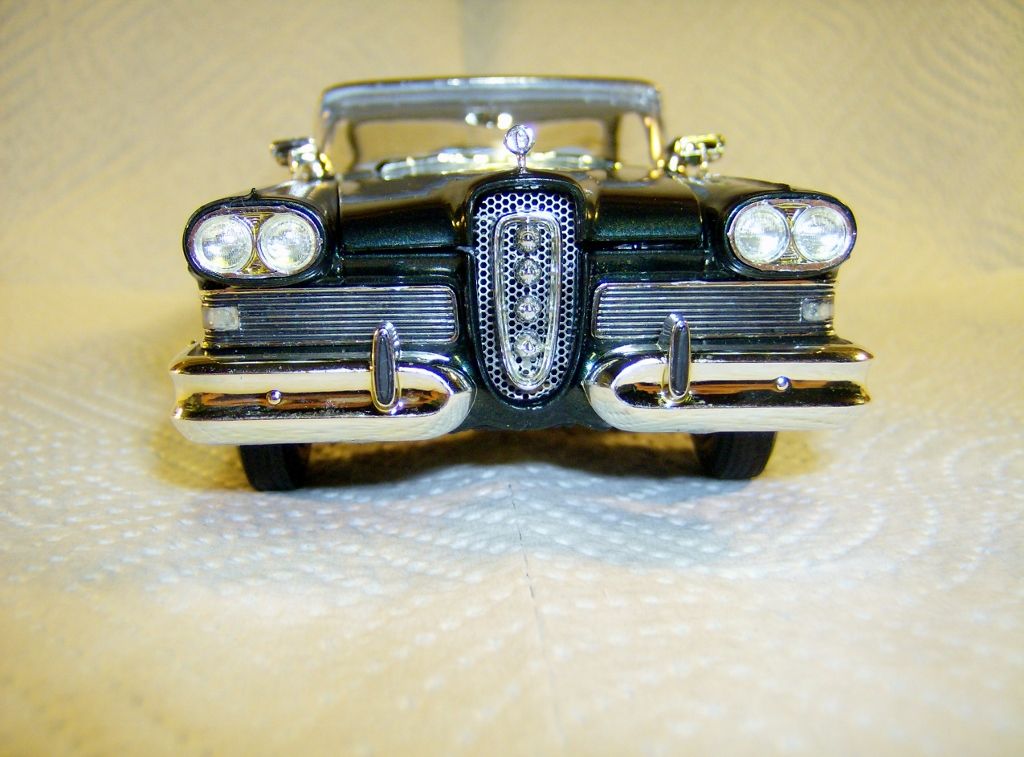 I attached a pair of Lake Pipes (by Bob Dudek), a second fender mirror I robbed from the Edsel kit I have (without the continental kit), a pair of dummy spotlights and a trunk mounted, swept back antenna from my parts stash.  The skirts and continental kit comes in the Edsel "Ultimate" kit.  I also added MV lens blue dots to the taillights and an aluminum tubing exhaust tip.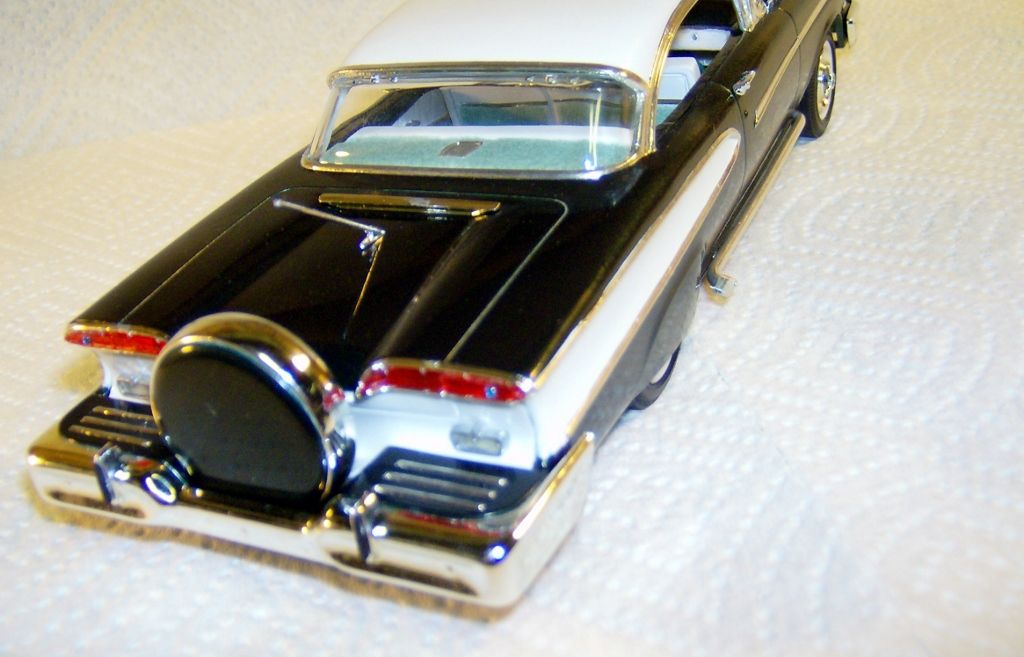 Here's a shot of the engine compartment.  I used a chrome air cleaner from my parts stash for a little bling.  I added an M.A.D. pre-wired distributor, a fuel line, a brake line from the master cylinder and a pin head cap, battery cables and an aluminum radiator cap.  The heater hoses came in the kit.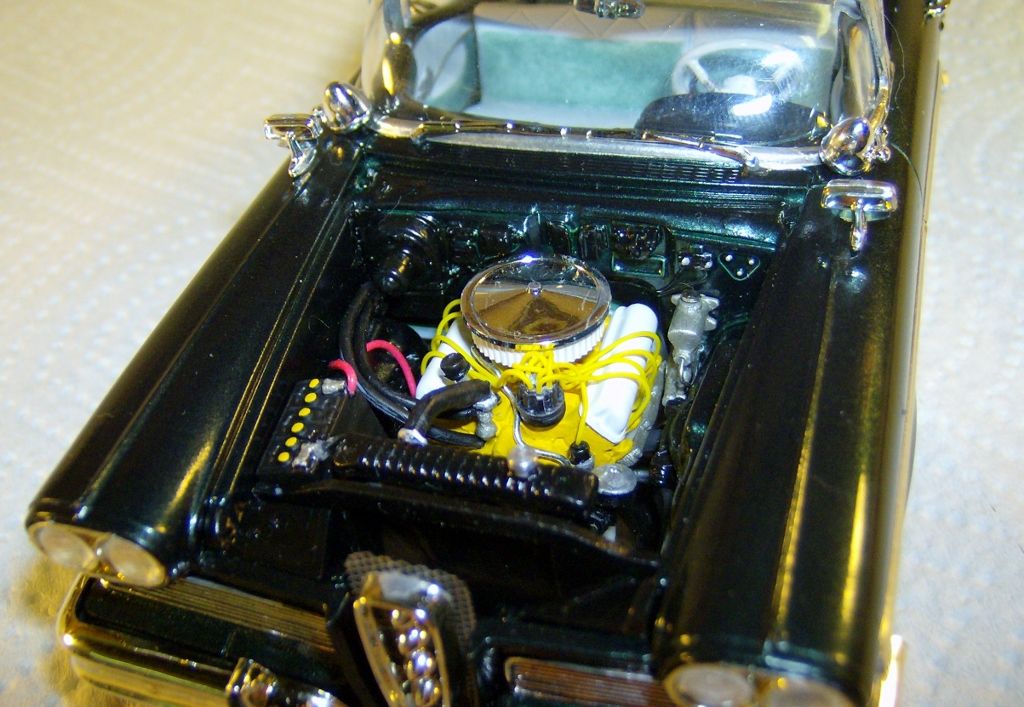 I'm pretty happy with the way this model turned out.  Like I said in the WIP thread, it's not my best paint job nor the best BMF work, but it'll do......  "close enough for Gov't. work"...LOL.
Now I can straighten up the workbench and get serious on the '58 Caddy Eldorado that's next in line.  Stay tuned for that one.