I found this 67 Chevy Van Bank at a large yardsale MANY years ago,
and forgot about it, till I opened a box last night and saw it again.
I took pic's just a little while ago, and uploaded them to Photobucket.
Sadly, though Close, it is Smaller than 1/25 scale.
Also due to the design, would be Difficult to resin cast.
What do you think.
This door cut open makes resin copying More difficult.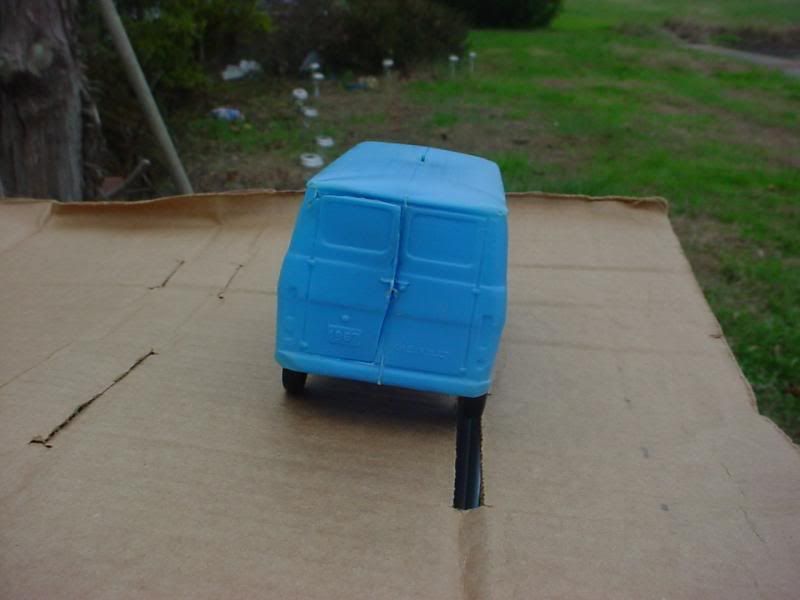 This picture shows the Original Dealer Sticker Still in place!!
I was surprised to find a Different meaning/Translation of the dealer's Name!!
I found it in a Song or 2!! (Later Zul Je Lachen for one!!!!)
Yes I Erased the Phone Number. Just in case it Might still be Active.
And to avoid Spamming the owner of it!!
Wish I had one not cut open!
I have never seen another.
How many here have seen one??