Having run across an MPC flat hood some time back, I had originally plan to do Buddy Baker's PE #11 White Dodge, but some one had already posted a version of it so back to the decal box I went. Having a slew full of BA leftovers from the Yesterdays sheet of his 69-71 Dodge and Chevrolet sheet, there was enough to combine for a version of  the 71 Coca Cola Charger.
I started out with the PL body but got to thinking that the AMT Stock Charger had smoother lines that tended not to be as blocky as the PL. So with a scrap kit using the chassis, suspension, and body. One discovered flat hood from the scrap parts bin, a donated cage and tires from early nascar kit that was reworked, a RM Hemi and assorted engine parts and PPP rims eventually it all came together. Testor's Gold Met. and Guards Red grace the body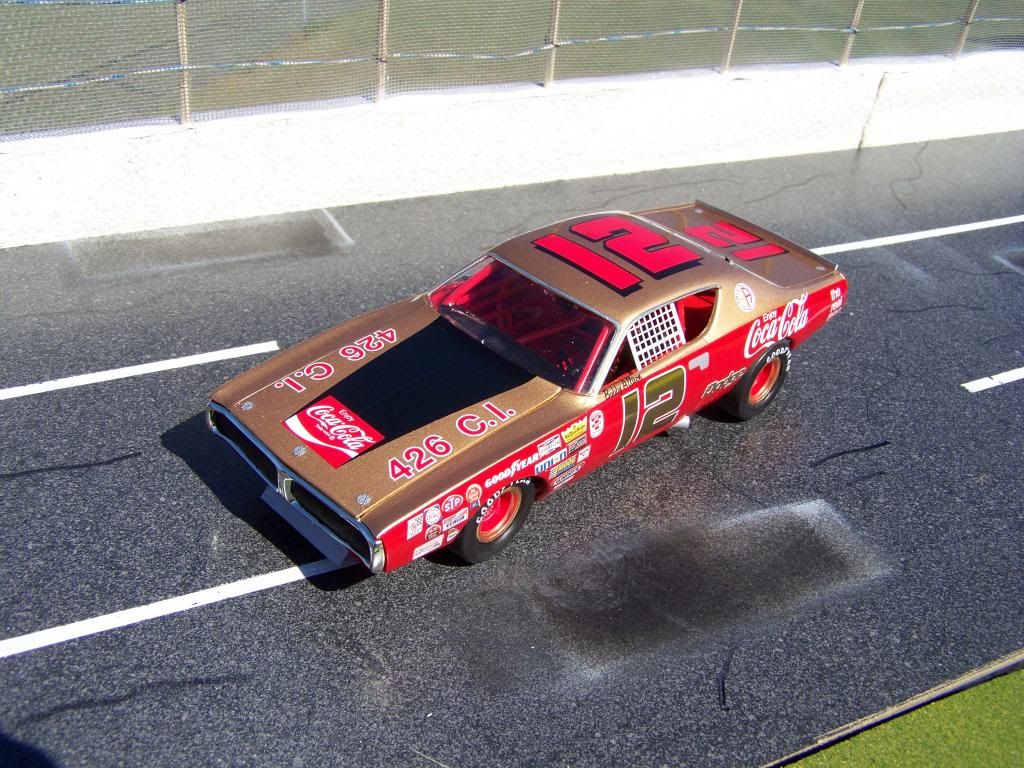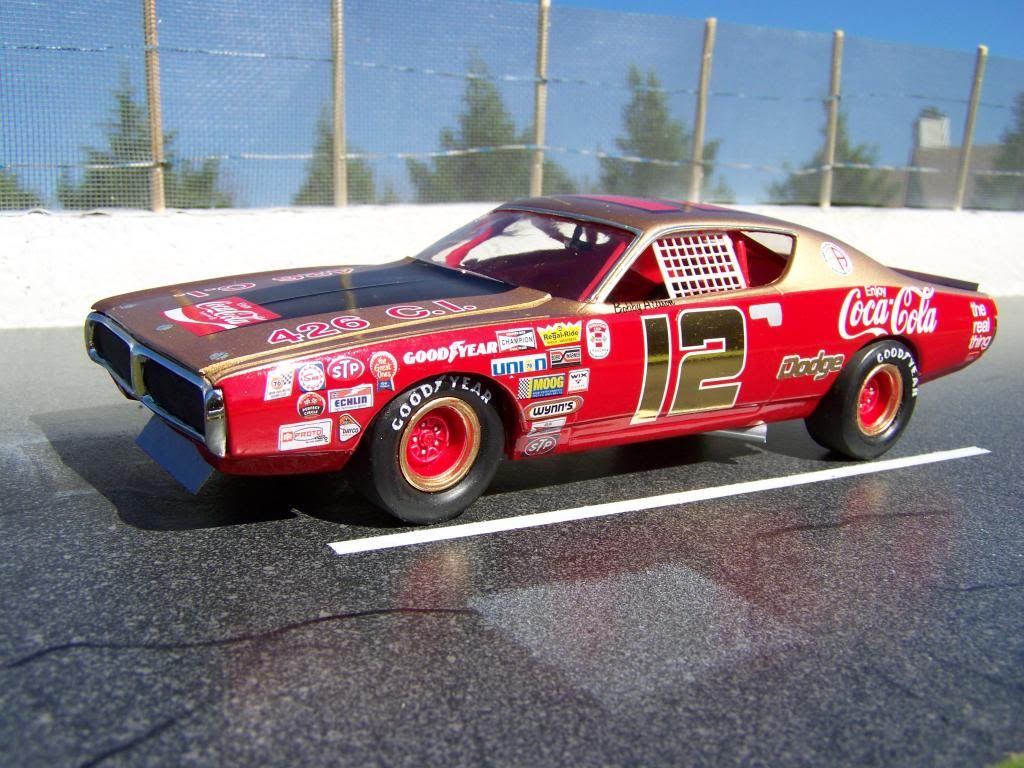 A little history on the 71 Charger...Out of a 48 race schedule for the 71 Season, bobby won two events in a Dodge, the Winston Golden State 400 (6/20/71) at Riverside, CA in a 70 Charger and the Space City 300 (6/23/71) at Houston, TX in a 71 Charger. Of the 71 new body style Charger, it appeared 8 times thru out the season....The last race in a Dodge was at the Buddy Shuman 276 at Hickory, NC on8/28/71 in a 70 Charger. The rest of the 71 Season Bobby was behind the wheel of 69 Mercury, a 71 Mercury and Ford. 5 different cars driving for himself and Holman-Moody!
Bobby ended the 71 season with 11 wins and placing 4th in the final standings while tying Petty with 9 poles and placing 2nd to Petty in laps led.