How many time while listening to the broadcast of a Nascar race on the radio did you all of a sudden catch your breath and key on every word the annoucer said from then on.  Old color photos were recently found at a yard sale that provided a visual to one such incident in Turn Two.

"Looks like trouble off Turn 2 with the #98 of Leeroy Yarborough hitting the wall and spinning down into the grass. Flagmen in Turn 2 report hearing the left front tire blowing out from debris and Yarborough's Mercury slamming the wall, apparently rupturing the oil lines and spinning wildly down the backstretch tagging the wall again before coming to a rest on the lower apron of the track......Leeroy is climbing out of the Jim Robbins Cyclone and walking to the infield wall as the oil-splattered Mercury is still smoking, seems to be a small fire developing as the Yellow Flag is out and the leaders are headed to Pit road......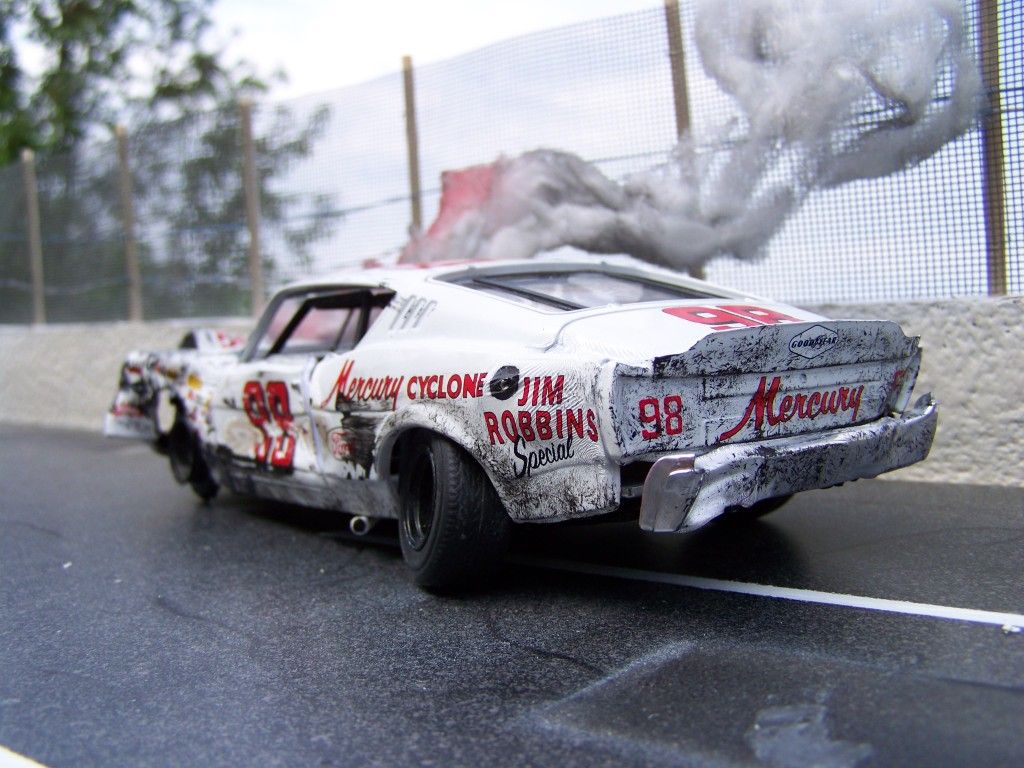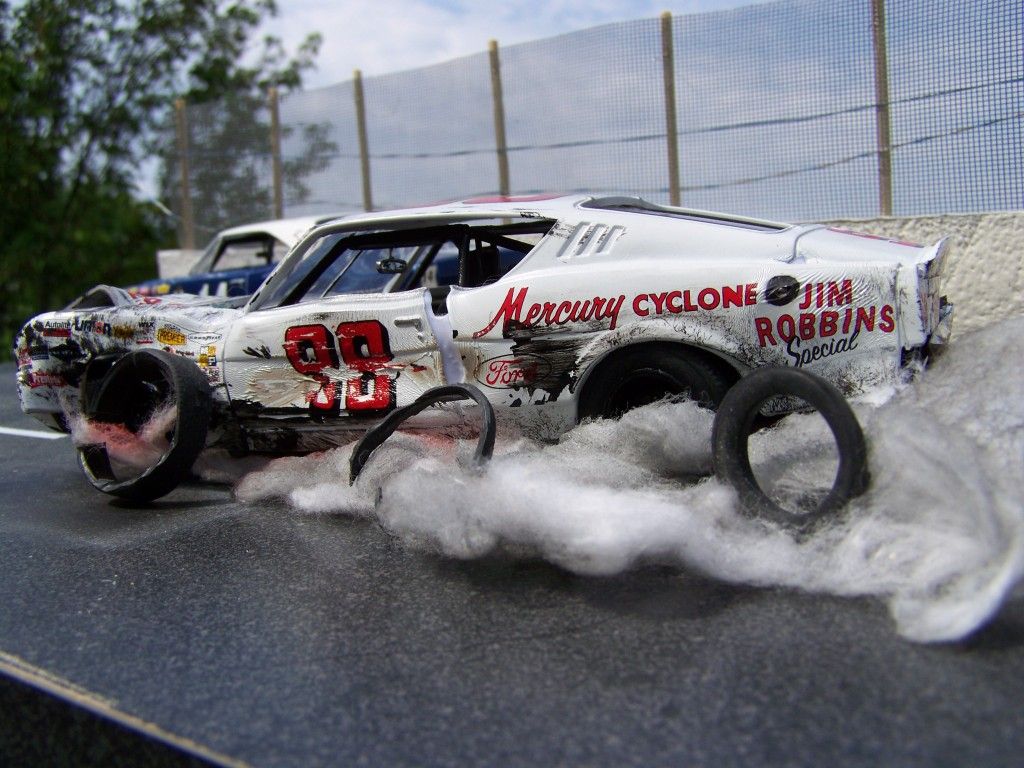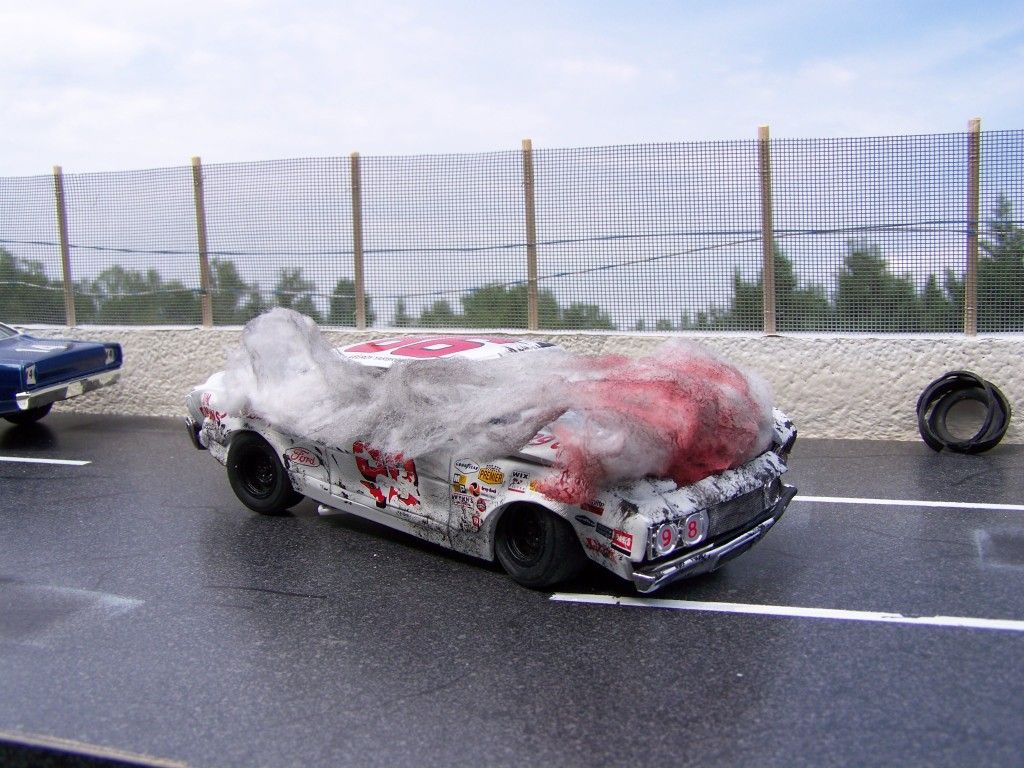 [/URL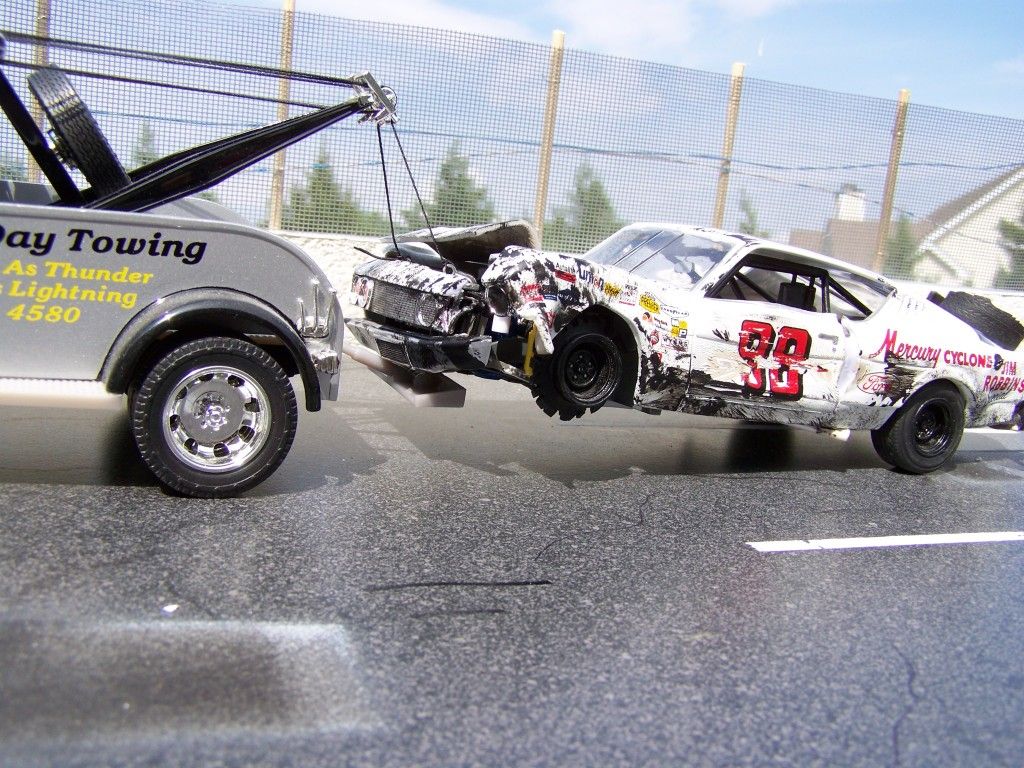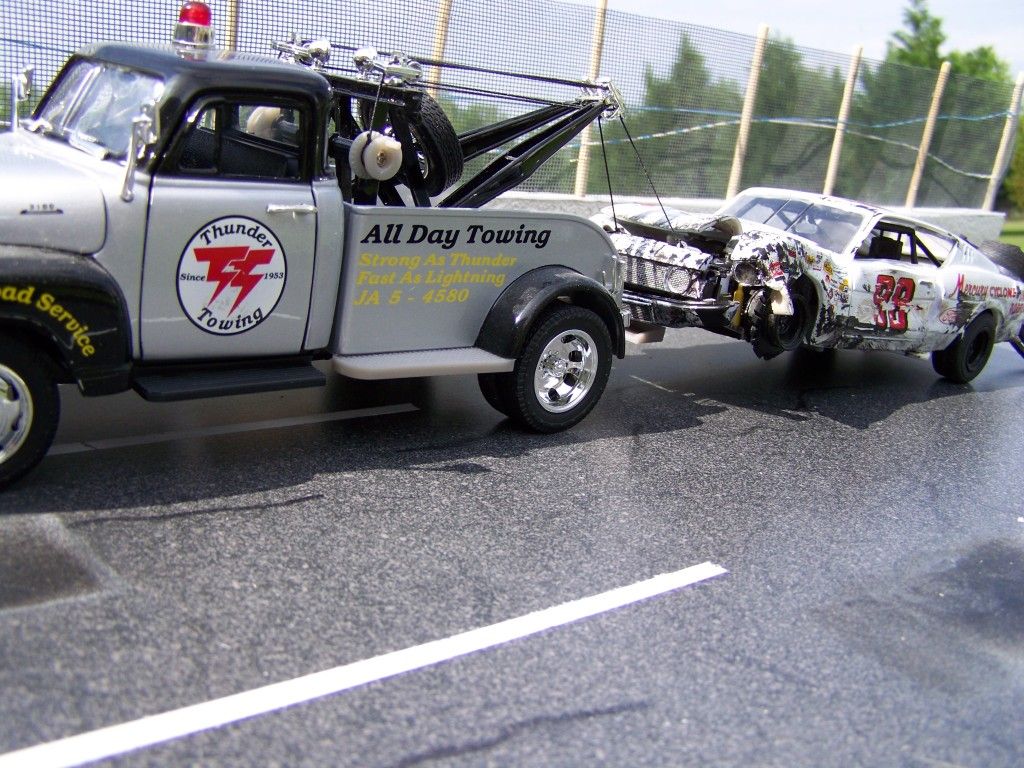 Without the Smoke and Mirrors.......
I had the body laying around while I used the chassis as a test fit subject for other future projects. While everybody enjoys seeing a clean rolled off the starting line build, I thought it would be different to see a "fresh run into the wall" wreck .

Thanks for looking!.......and now back to the race....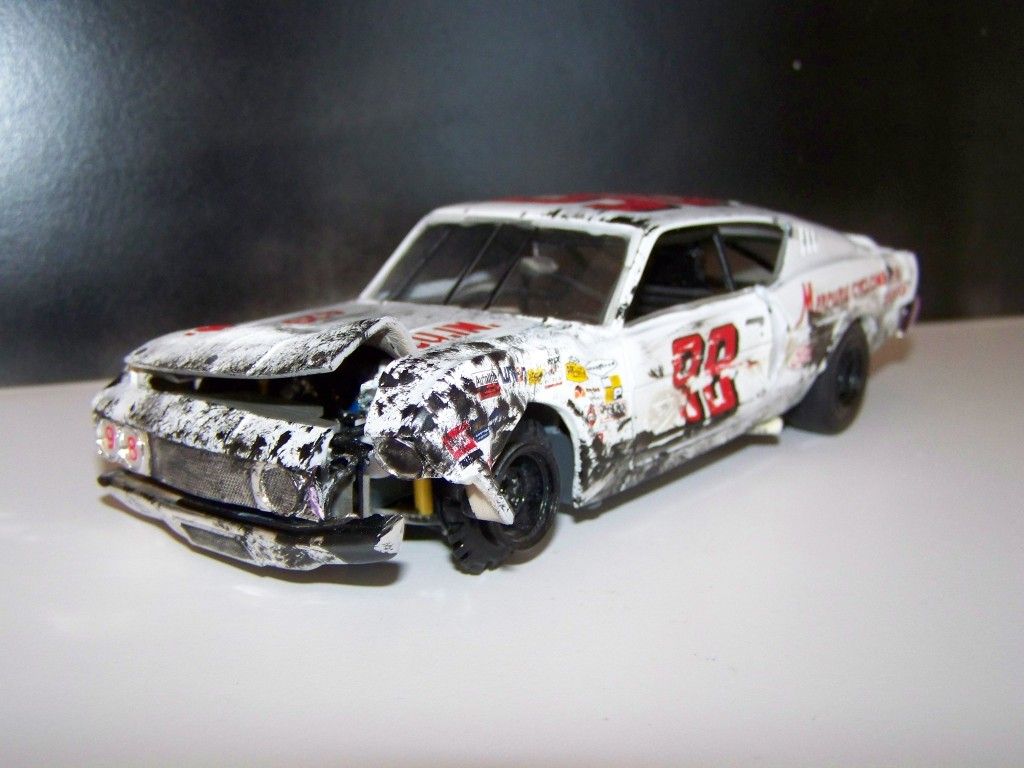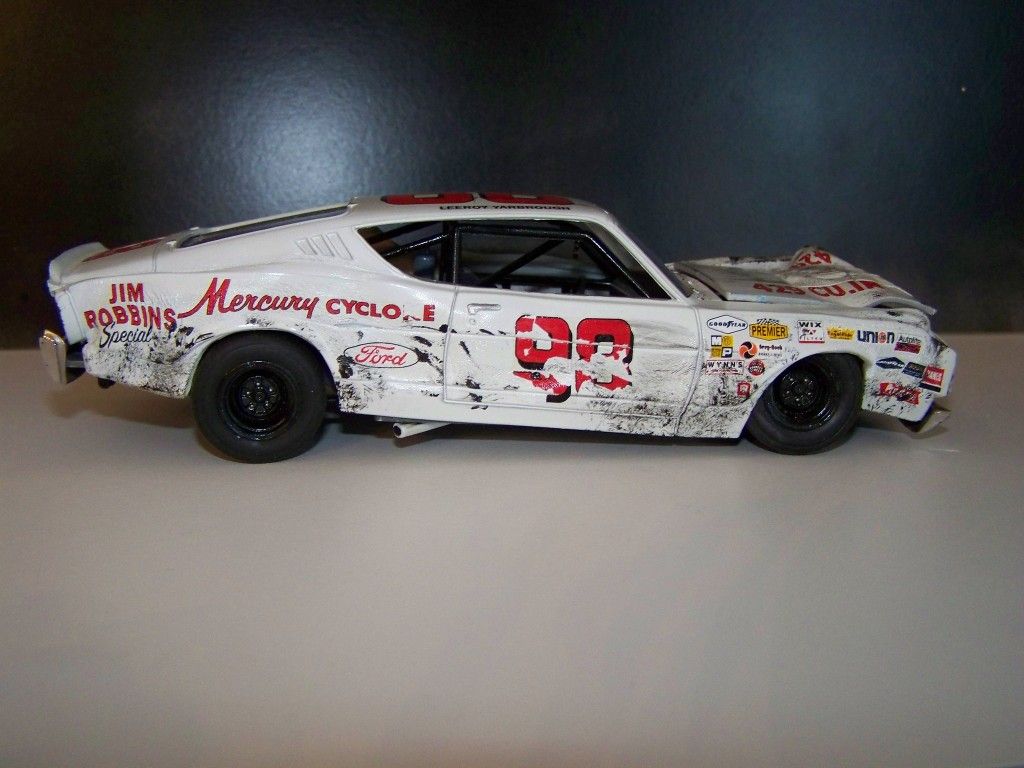 [url=http://s1193.photobu...0_0230.jpg.html]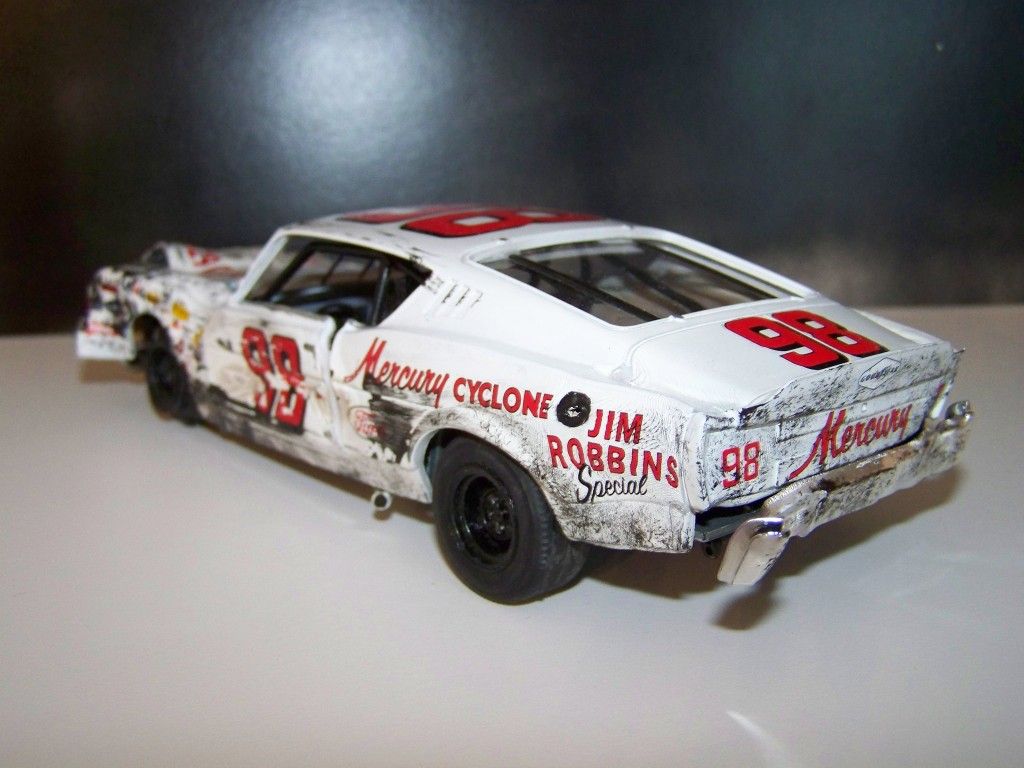 To all of those who serve and defend this great country of ours,  I extend my deepest thanks and everlasting support!
Chuck "Satterwhite78"