I know I`ve said other projects have made me want to quit building, but this was by far the most challenging project I`ve had yet. It shouldn`t have been so difficult, but it seemed to have fought me every step of the way, taking almost 5 months to complete!
Anyway, the guy who is getting this is the same guy who got the Burgundy one, so no mirrors or door handles again since this is going cross-country. Building this had me on pins and needles since he wanted the JL-8 brakes on this, and he sacrificed a $600 FM `67 Corvette die cast to send these to me. He also sent me the resin wheels, which have some real mass to them, and are much wider and heavier than the stockers. This meant alot of frame modifications, which was fun, without looking like anything was modified since he still wanted a factory appearance. The exhaust also had to be re-bent with an open flame, and then sectioned off to get it to fit. Shocks had to be moved to the inside of the springs. The kit plastic axles needed to be replaced with aluminum.
Another real challenge was the black stripes, which are completely masked off this time. No decals. The color is PPG Sebring Silver. He wanted red interior, which I thought was unique. And of course, the period correct window sticker, and California plates and inspection sticker this time.
Sorry for the lousy pics. The weather isn`t cooperating here in the Northeast, and I need to get this to this guy.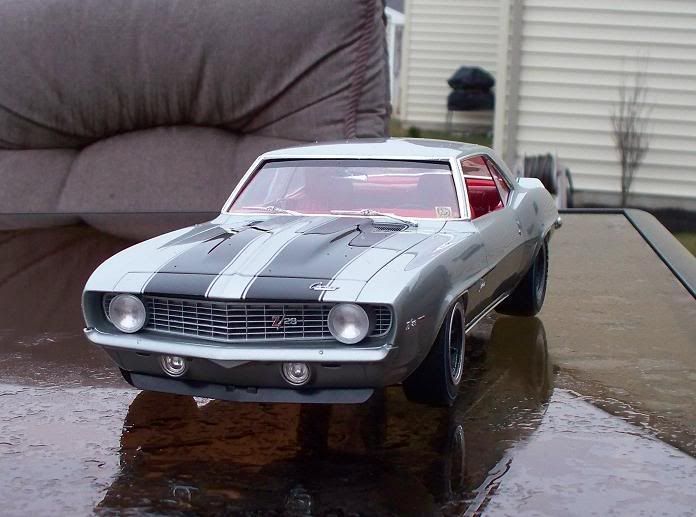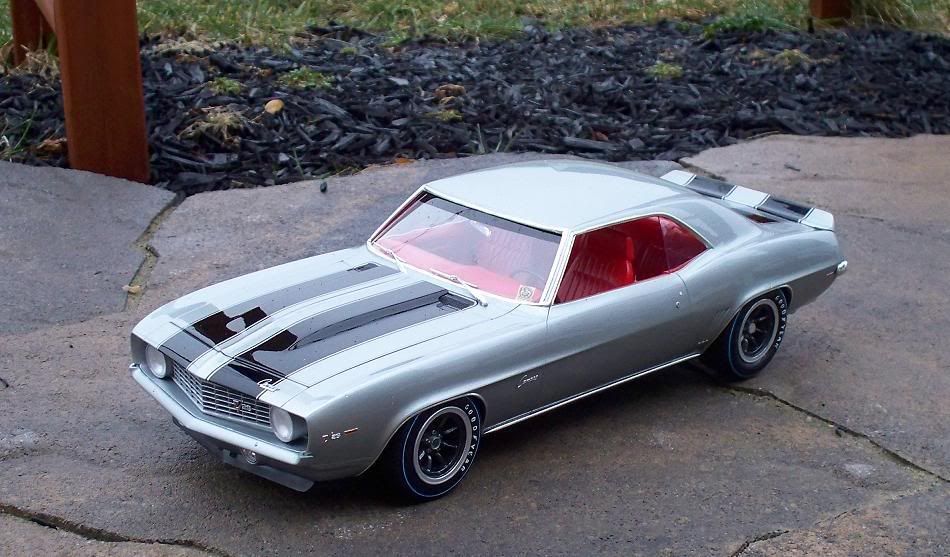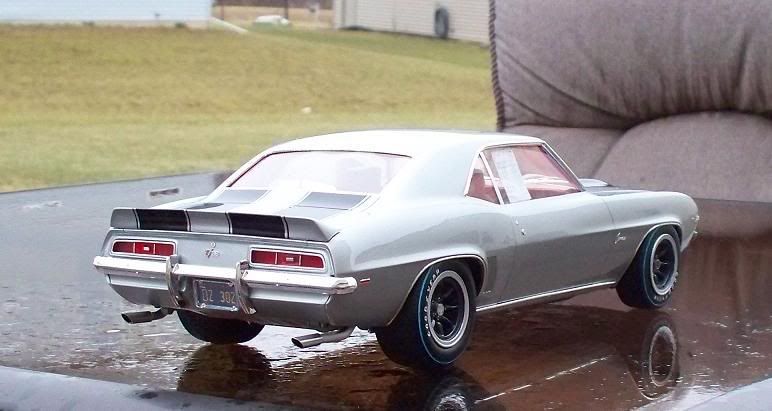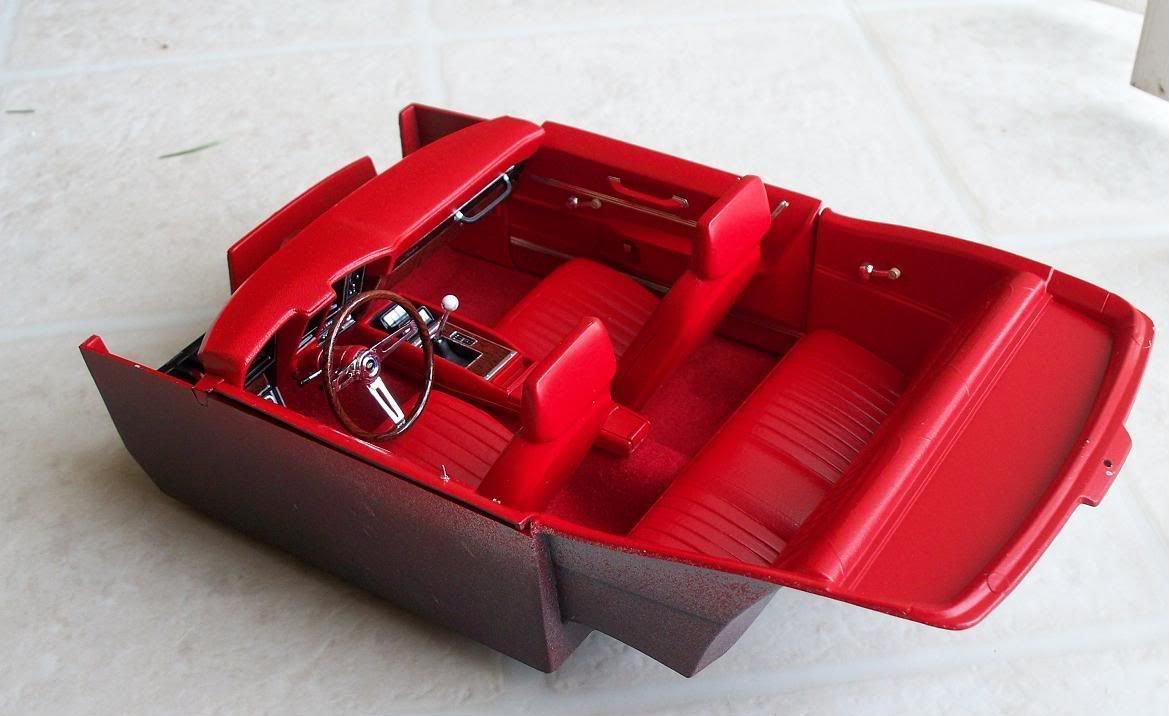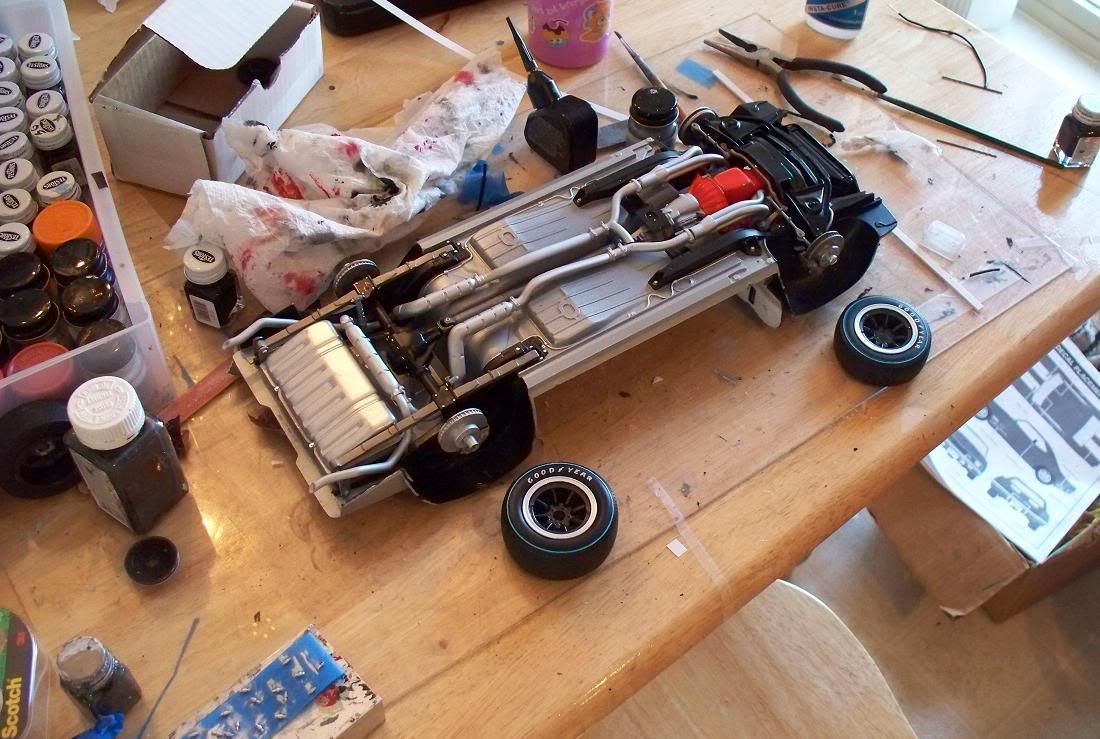 The lug nuts: