Hello  all,
 I love  mpc  kits the  80's  seemed to have  been  a   good  time  for the  manufacturers at  mpc,
    There were all sorts of  cars and  trucks  being  pumped  out,   dodge  trucks of all years  throughout the  70's
    mini  mopars   omni's   daytona   chargers,  very  cool  stuff indeed all foxbody  mustangs lots of  very  cool  stuff 
 I have  for  probly  2  years  been trying  to  get  a  ford   EXP  there is  always a  1/32 scale one for  sale  usually  on the  flea bay,
     when the  EXP  1/25 scale  ones  show  up  i always   get  out  bid!!  they  get way  out  of  hand!!
think i'm going to heed Evil benny's advice/ suggestion place my "yamaha" powered v6 sho taurus motor in the exp.... 
  I finally  got the  yellow  kit  for a  fair   price will post  pics  when it  arrives  because  yes i am going to  open  up the  sealed  kit
  i'm also  trying  to  get a   blue  one  sealed... see how  that  goes.....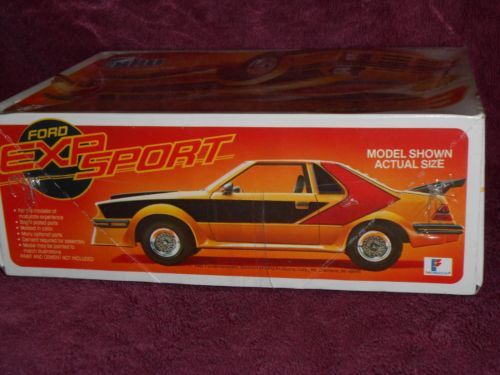 heres the next one i'm after..... wish me luck!