This is the Entex 1/16 scale Duesenberg Boattail... a very exclusive, high-end car in its day. It cost about $15-20,000 at a time when a doctor made maybe $3,000 a year. Obviously it wasn't seen in the garage of Joe Average!
The ebay seller was asking $100 OBO. I offered $80, and he accepted. This is the kit: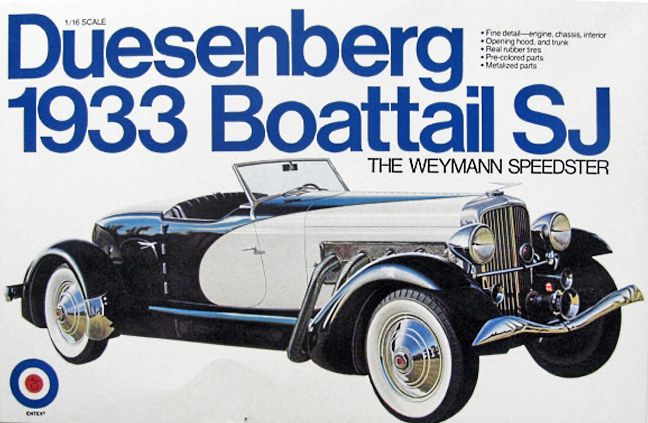 I don't know what color scheme I want to go with, except that I do know I don't want to go with the black/white scheme on the box art. So any color scheme suggestions are welcome!