I thought I would share this old build of a subject that you just don't see too often.  This was built around 15 years ago.  It was a good learning experience for me.
There was an elderly gentleman that I worked with who knew I built models.  He found this at a yard sale and bought it for $1.00.  He asked me to build it for him and I thought "How hard could it be?"  It was a lot harder than I thought.  Lots of filling and sanding.  Tons of detail painting.  32 legs and hoofs.  Painting their manes.  All of the detail painting on their collars - all of the gold is hand painted.  The hardest part for me was trying to get the correct color and sheen on the horses.  All in all, I was happy with the outcome.  More importantly, so was he.
Pardon the quality of the pictures.  They are scanned from good ol' fashioned paper photos, (remember those???)
Here is what I started with.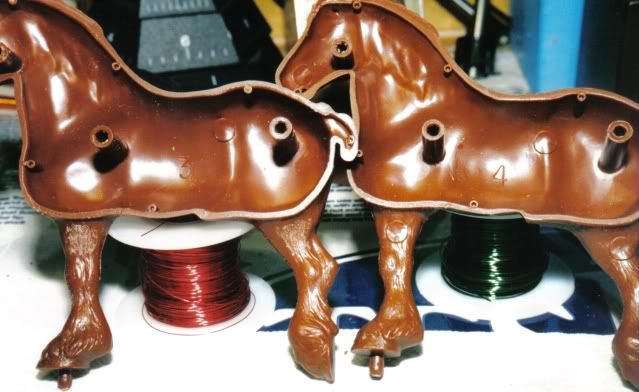 Here is what I finished with.