This was my project for this years annual 24 hour build. I've always wanted to do some of Georgia racing legend Jody Ridley's cars, so here was an opportunity to build one...his 1968 Falcon: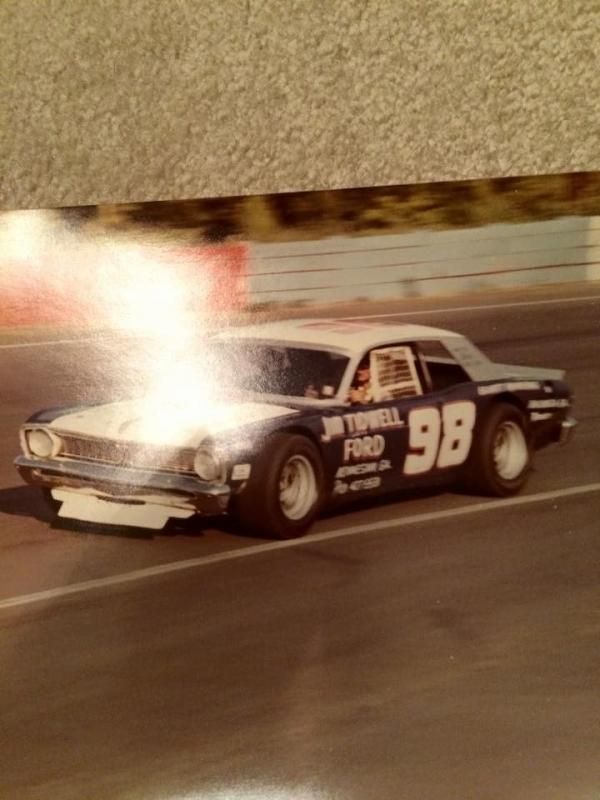 I started yesterday at noon with an AMT '69 Falcon Modified Stocker. Turns out that's a real dog of a kit, lol. Modifications include raising the roll cage 1/4", as it sits too low from the box, replaced the wheels and tires with appropriate ones from the parts box, opened up the fenders more so I could sit the car lower, Used a rear window for the parts box (the kit doesn't have one), and wired the engine with a M.A.D. distributor. Paint is DupliColor White, Silver, and Electron Blue Pearl. Decals are my own.
These 24 hours builds are tough, but a lot of fun. Things went ok, I was even able to get some sleep from 4 AM to 7 AM, and finished her up with almost an hour to spare.
In case you think the trim work around the windows could be better, the real car had the windows duct-taped in place. Jody did that because he ran this car on both dirt and asphalt, and it was easier to take the windows in and out like that. I tried to replicate duct tape using Tamiya masking tape painted with a silver sharpie.

I know its not perfect, but its a 24 hour job, lol. I probably wont be taking it to any shows, but I think it came out ok.

Thanks for looking!