Getting a few models shined up for a local contest this weekend, and seen that the Theme for one of the Classes is "Work Place/ Weathered" so I figured for fun I might aswell toss together a quick theme build.
I started at 1:00pm today, and I just finished it at 4am.  Blown Hemi w/ six deuces, all greasy/ rusty and weathered, I threw a Fat Kidd re-wired distributer on it, and weathered everything out. Jimmy Flintstone chopped resin body and my first time using Dr. Krankys salt technique....... didn't come out half bad! Windshield fell inside after I put it all together, but Hey! its a hot rod so it doesn't need a windshield. To cover myself for the workplace theme part, I tossed a Rod Shop decal on the back

so workplace and weathered are covered.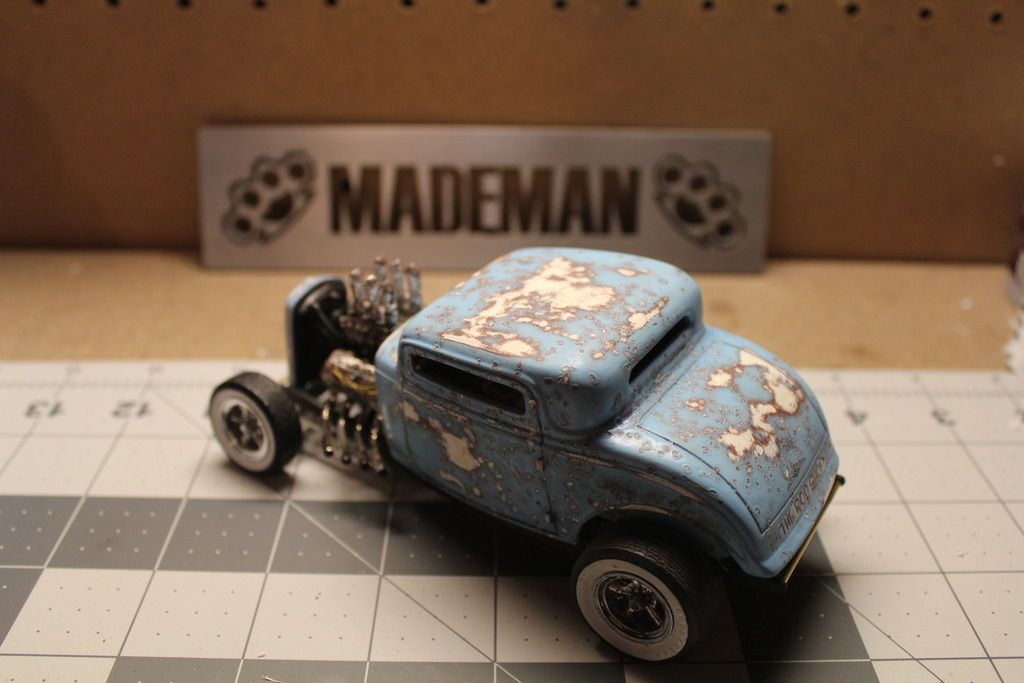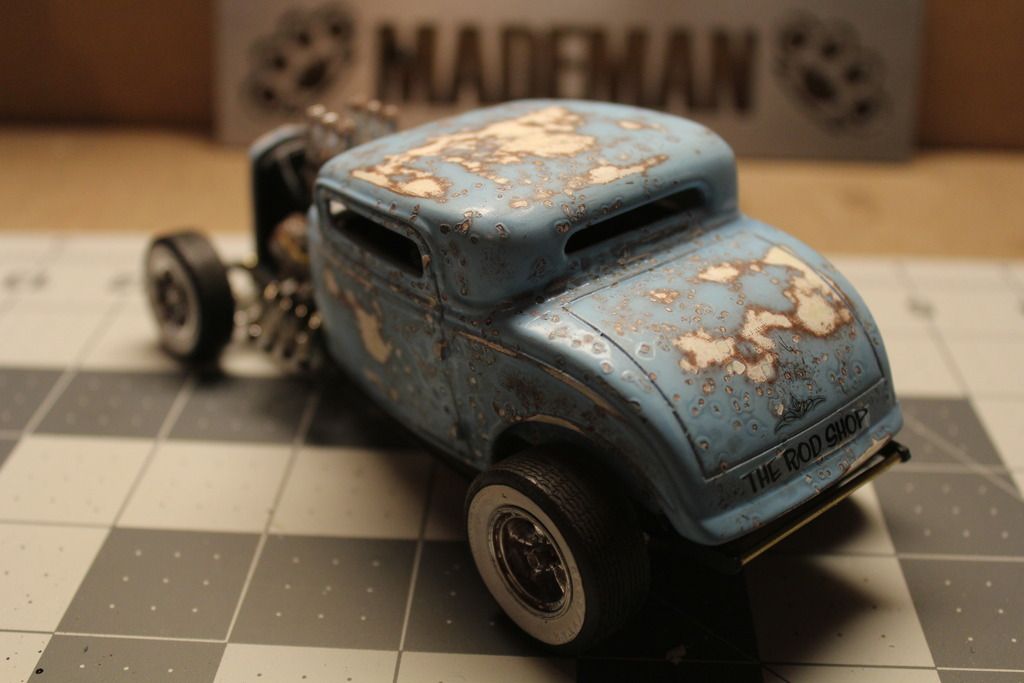 PS its NOT a rat rod...... its just and Ugly hot rod, lol